Speaker Info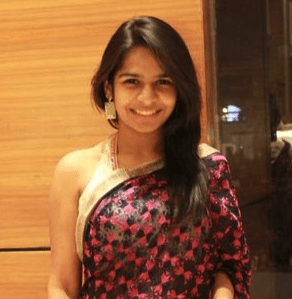 Shrey Bansiwal
Senior Marketing Manager Urban Company
This is how Urban Company drives customer acquisition
Tangible Tactics To Plan Customer Acquisition Campaigns with Shrey Bansiwal
To say that Urban Company has upended a whole category of service is an understatement. They are the only firm that offers at-home services on such a large scale. That's why we sat down with Shrey Bansiwal, Senior Marketing Manager at Urban Company, to understand where most of their marketing spend is funneled and how they plan campaign strategies.
"Some of our lead categories that bring maximum business and revenue are the salon for women's services, cleaning within the home space, and AC services during summer. Most of the marketing spent goes into the acquisition of new users through these categories," said Shrey.
During the conversation, Shrey shared invaluable insights on how Urban Company launches customer acquisition campaigns that bring in real conversion while optimizing ad spend.
Whittling Down on Strategies for Customer Acquisition Campaigns
It is an extraordinarily intricate problem to decide where budgets and focus should lie when the sheer volume of service offerings is so overwhelming. So, Urban Company takes a dual approach. It keeps a continued focus on evergreen services, but also allocates a portion of the budget to services that have high growth potential.
"Salon at home service for women does not observe seasonality, and it gives continued revenue throughout the year. So that will always be a priority for us. Cleaning takes precedence during the festive season because, in India, people relate it heavily to Diwali. Similarly, AC is a priority during the summer, which is between March and June," added Shrey.
An additional factor that can help set precedent is the revenue per delivery gained out of a service. The Net Promoter Score (NPS) is the third factor in determining the focus category and whether or not to run a campaign in it. Shrey notes, "With every booking, we survey our customers and ask them if they would promote it in their network. For example, despite the low volume of massage at home, the category has one of the highest NPS categories."
3 Reasons to Focus More on User Acquisition Than Retention
When trying to disrupt an unorganized sector and build a category from scratch, like Urban Company, a brand has to get customers to try their service(s). "It's not a very well-established category in the country. Our direct competition is not any other gig economy firm, but the unorganized sector, and we have to make a lot of effort to acquire this, "remarks Shrey.
The second reason to focus on acquisition and not on retention is that high NPS scores automatically lead to user retention. Shrey asserts, "We really concentrate on our services being delivered with top-notch quality. So that is one thing that gives us confidence that people will come back, stay loyal to us, and be retained with us."
The third and pivotal reason is based on the Law of Double Jeopardy. "Any market player who doesn't have enough penetration in the market will also have low loyalists within its customer base. Your percentage of loyalists grows as your penetration grows in the market."
The strategy is sound. As a brand acquires more customers, they grow big enough that consumers automatically put their trust in it. It's akin to consumers feeling safer ordering from Amazon as opposed to a small eCommerce retailer.
3 Pillars to Planning Customer Acquisition Campaigns
"The goal-setting happens on historical baselines," explains Shrey when talking about materializing monthly specific targets to ensure they reach long-term objectives. All communication is chosen based on the gap between short-term metrics, like a lift in user traffic, and long-term metrics, like more awareness.
"And the actual communication comes from consumer insights taken from questions that we asked customers in the field," she says.
How does Urban Company decide on the content for each customer acquisition campaign? Shrey distills it into two steps. The first is honing in on which services their customers prefer and what they appreciate about them. Then they use that to form the message. "Let's suppose that we need to lift at-home brand awareness from 20% to 25% in the next quarter. And consumer insights say people use the service because it's convenient and it's easily available," elaborates Shrey. The message becomes, "we are convenient because of XYZ ratings."
2 Approaches to Settling on Winning Campaigns
After what (budget), why (objective), and which (messaging), it's time to decide where to run the campaigns. To answer that, Urban Company relies on quarterly media consumption surveys to grasp user location and the medium they prefer. It allows them to evaluate exactly which channel will deliver the best bang for their buck. "We've realized YouTube is our primary medium as it's the most effective channel for conversions because users get to see the services performed and understand what they would look like in their homes."
To decide the creative asset duration, videos, in this case, look at the messaging complexity.
"We realized that we needed a minimum of 15-second or 20-second creative assets, as our messages were complicated. Had the communication strategy been very simple, we would have gone with shorter creative assets. Post this, the creative development phase kicks in," said Shrey.
To refine their campaign content and reach the most winning piece, Urban Company uses concept testing. By running mini-campaigns with different messaging, they find out which resonates the most with customers. They use that concept to create full-scale campaigns. To scale the ad strategy further, they "depend upon AdSense and an established standardized creative process that starts with translating customer insight and ends with setting the messaging, with a TAT of 8 to 12 weeks."
"It's a constant iteration that we keep on doing because creativity is pretty subjective and a tricky arena to explore. You never know what the customer likes," Shrey clarifies as she emphasizes the second approach to creating winning strategies – A/B Testing. Within digital channels, "we keep on changing the colors, the view, the voice-over, how the product window looks, where the logo is placed, and CTAs."
The takeaway
Campaign "creatives are something that people genuinely can't judge. It has to be put on the platform and then tested. Our learning, and this is specific to Urban Company, is that campaign ads work purely on content. We get higher views for ads that have a face that is more relatable to Indian households than a celebrity face. "
The takeaway on optimizing ad spend is to do smart testing to detect what works for your brand. Measure and analyze every possible variable that would impact the campaign objective, which in Urban Company's case was customer acquisition. Launch full-scale customer acquisition campaigns only utilizing messaging that is guaranteed to work and is backed by data to ensure that every dollar of ad spend yields maximum ROI.
If you're planning customer acquisition campaigns, ask yourself this: is your team performing sufficient tests, and within each test, is every possible variable being covered? If the answer is "maybe" or worse yet, "no," it's time to start with Rocketium.