Release Notes: May 2021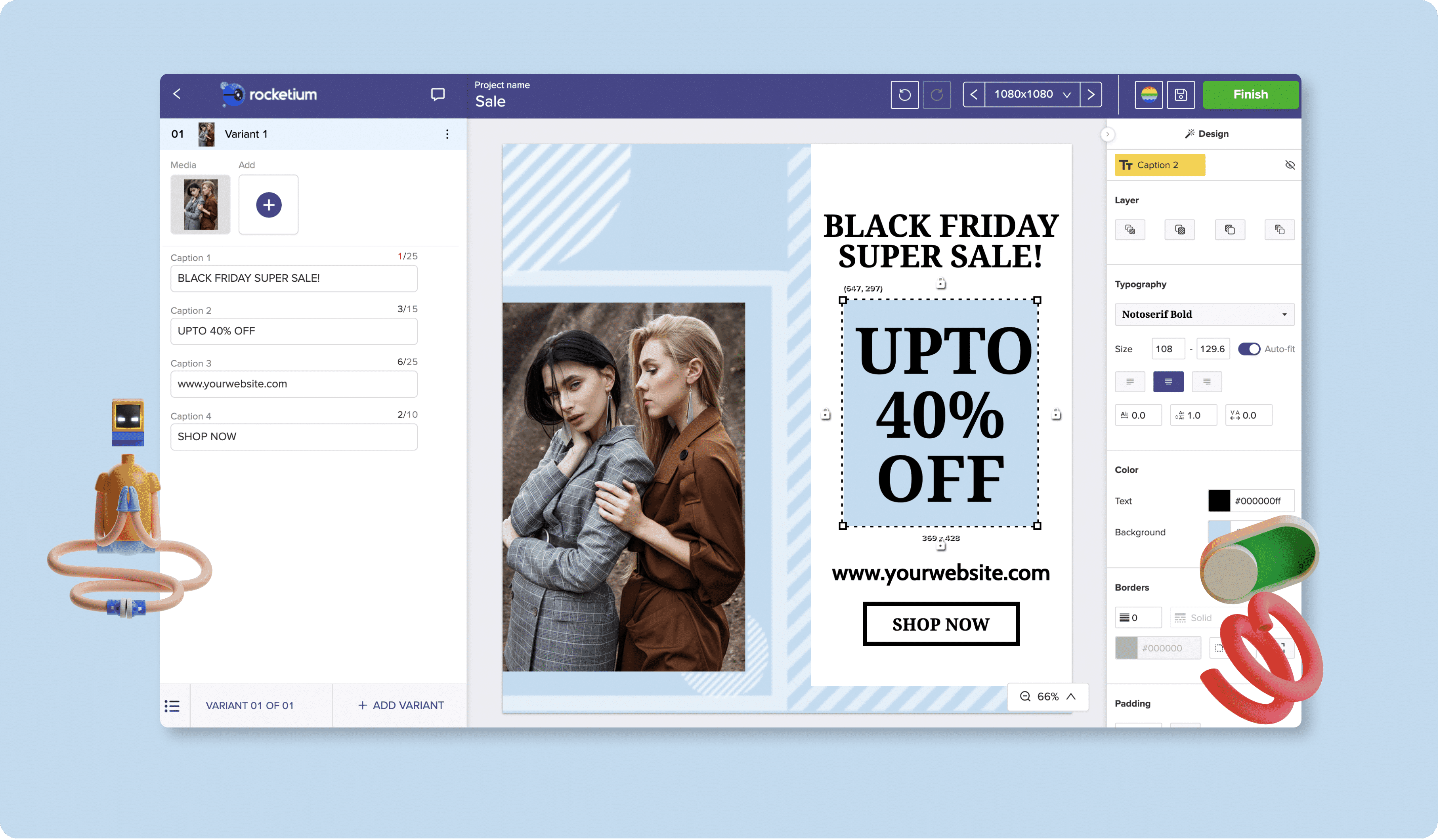 1. Importing photoshop files just got easier!
Blend modes from the input Photoshop file can be fetched.
Import files with elements stretching out of the canvas of the Photoshop file without having to crop the elements.
Auto-flatten layers inside a group while importing. Any grouped layer structure inside the Photoshop file will be 
imported as separate layers in Rocketium.
Improved calculation of letter spacing and line height from the Photoshop file can be experienced.
Call To Action import improvements were made so that support for different CTA cases is there -(CTA, Call To Action, Call_to_action) 
and fetching of font sizes got improved too.
Hidden layers in Phosotshop can be imported as it is.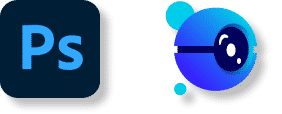 See it in action
2. Free up hours as AI resizes your banners
We are constantly on the lookout to create experiences that enrich the lives of creative designers, freeing their time from redundancy. In this pursuit, we observed that designers have to create the same banner in multiple sizes, manually. To bring down the efforts spent on creating different sizes from the master size, we have created an algorithm that resizes elements from the master size, automatically! This, we promise, will be an ongoing effort that will truly revolutionize how size adapts are made in the industry.
Here is a simple workflow for it –
Create a template in 3 different sizes in Photoshop(square, landscape and portrait)
Import the template and create a project
Create any number of sizes by going to sizes -> edit sizes -> add new size -> confirm sizes

See it in action
3. Say hello to a smart AI Copywriter
Are you tired of coming up with new copies? So are we! With our AI-powered copywriter, marketers will be able to generate fresh, compelling copies without effort. Existing captions can be reworded with the tool and at the same time, new captions can be generated by entering the product's name and a few description tags.
Here is a simple workflow for it-
Hover over the caption
Click on bolt icon
Choose your variant and apply!
Following type of copies can be generated –
Tagline
Subtext
Description
Offer
CTA
Reword text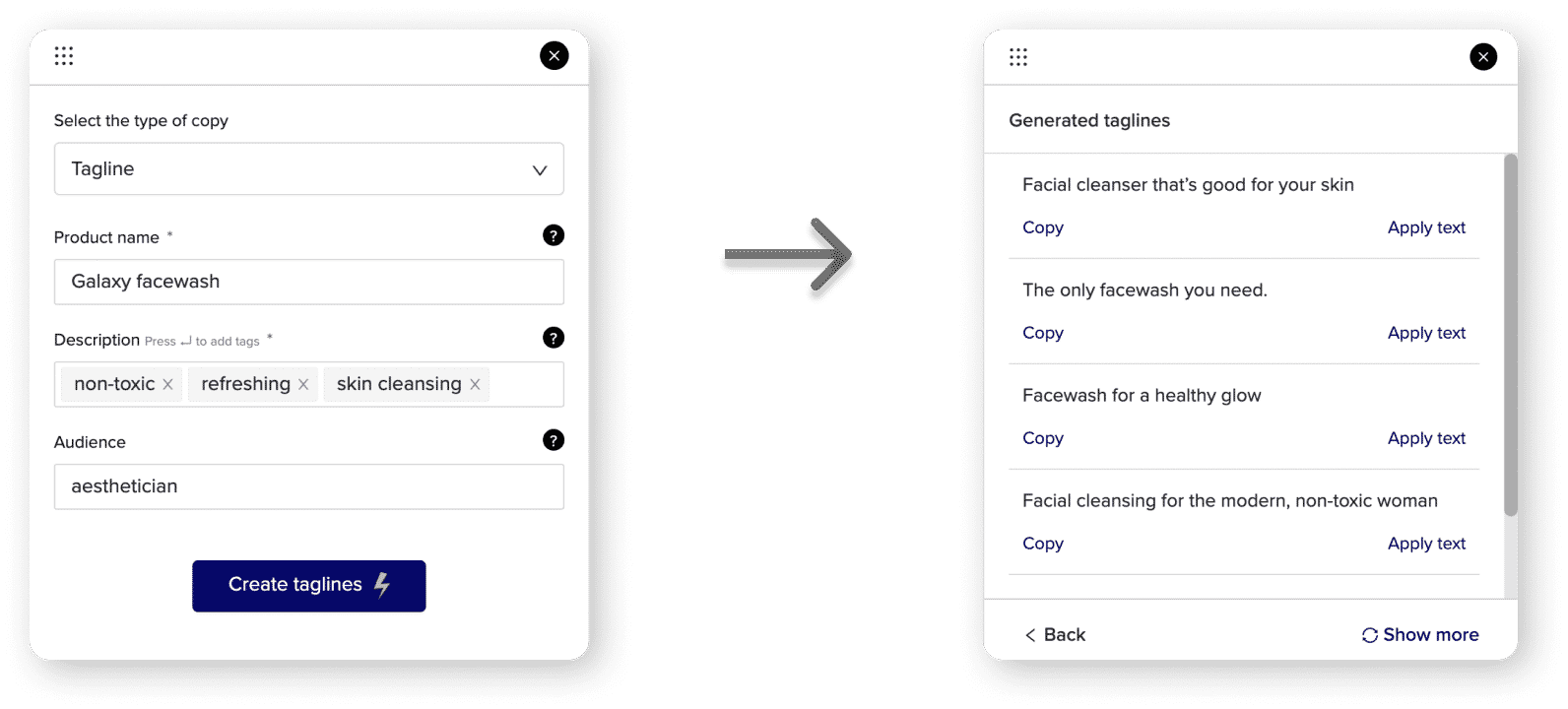 See it in action
4. Design with style -- Introducing an all new styling panel
The upgraded styling panel appears on the right side of the screen. In our Beta efforts, we have seen that it not only reduces the time designing takes but also brings down clicks required to style an element. All the styling properties have been grouped together to easily discover the styling options.
Here is more on why it is better –
Reduces the number of clicks to add or edit any styling property.
Does not cover the canvas and block the view.
Styling properties are grouped. As a result, it is easy to find a styling property for the selected element.
All the properties are laid out for faster editing experience.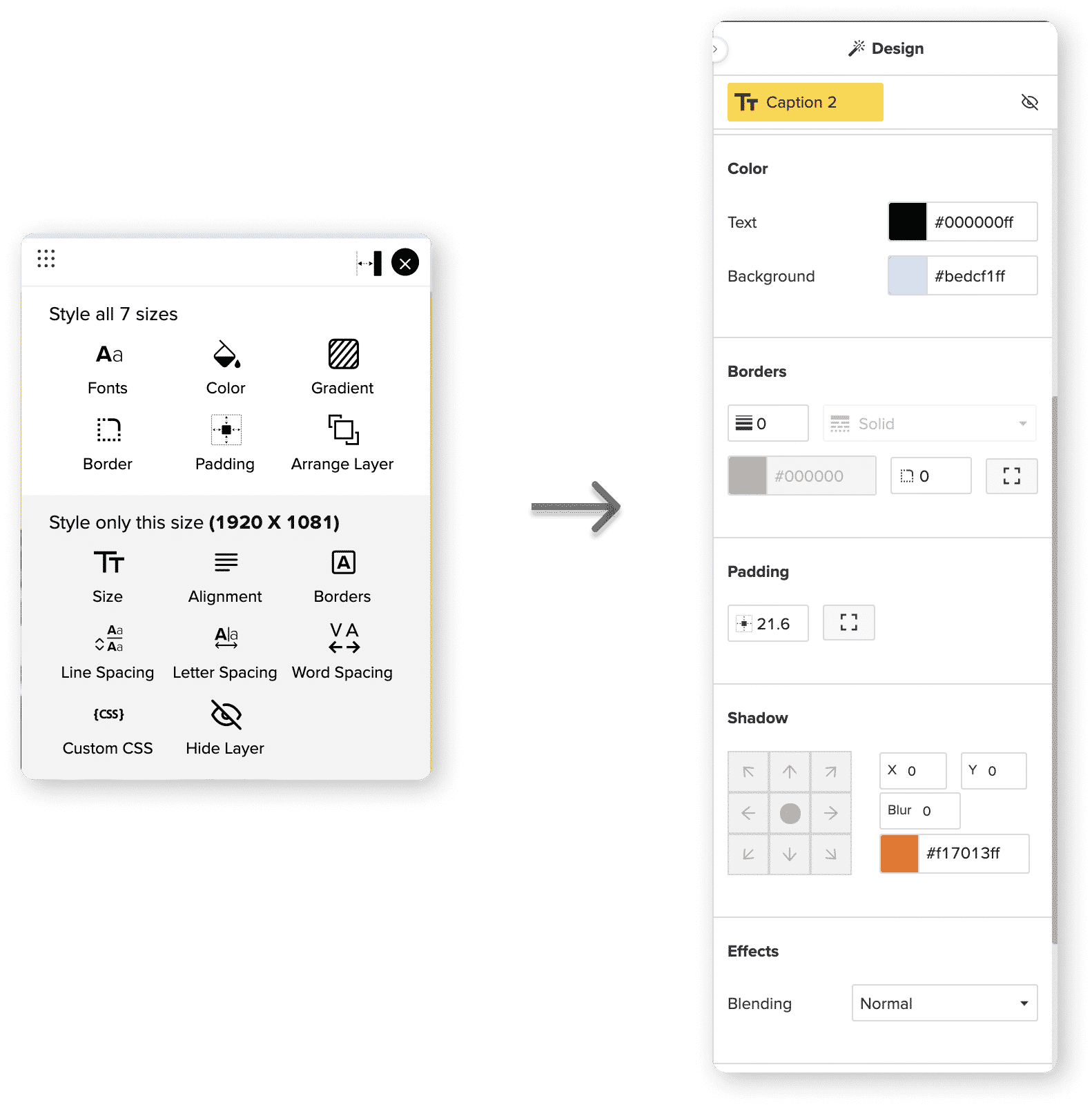 See it in action