What is a channel?
Channel or a marketing channel is a group of traffic sources with the same medium. It tells where traffic is coming from. Understanding how people are coming to your website is important. It informs you which efforts are working and which are not. Analytics allows you to zero in on the performances of different marketing channels to evaluate everything from brand awareness to social media messaging.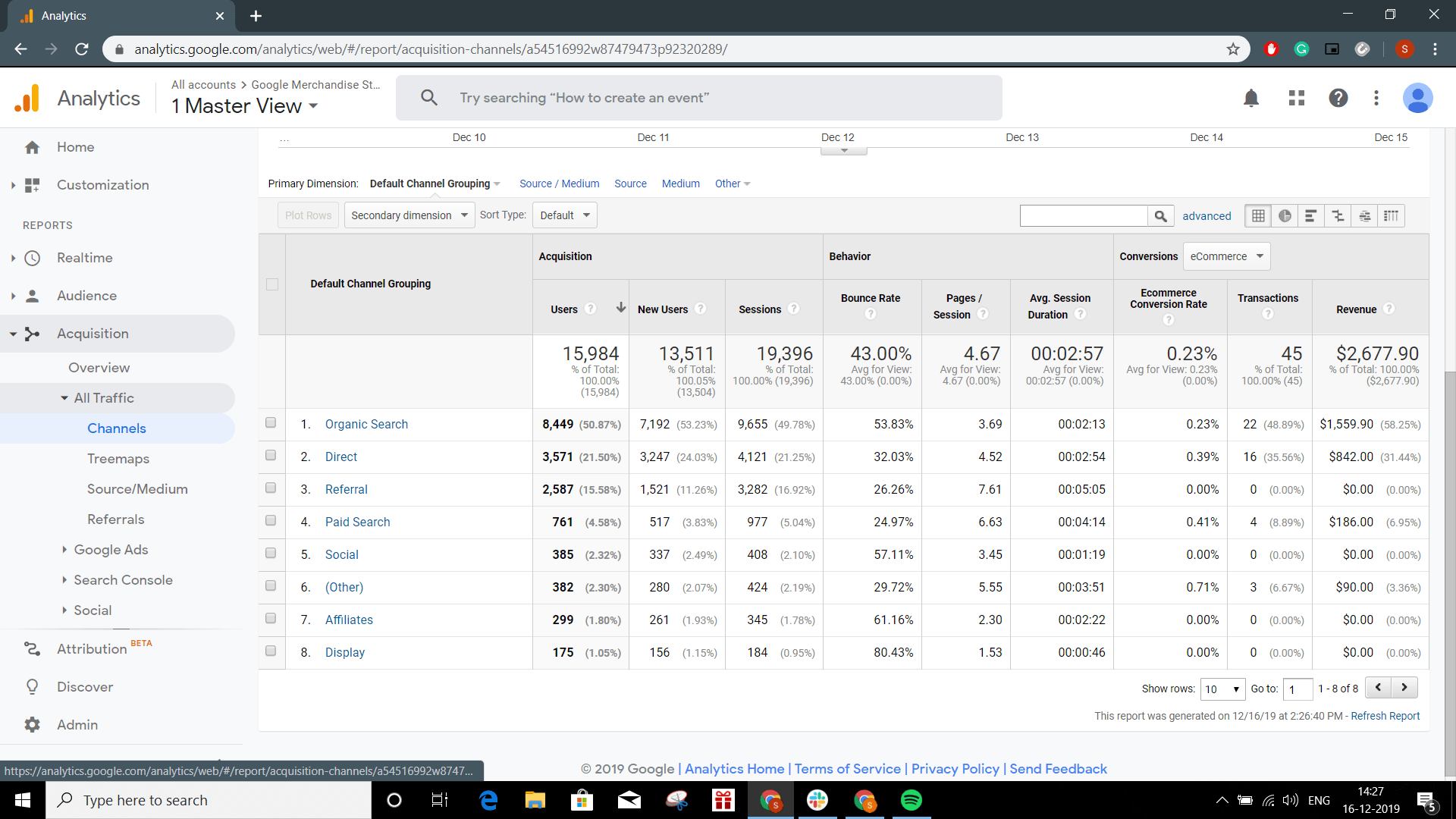 Organic search
Organic search indicates the number of people who navigated to the web pages through search engines.
Direct
Direct indicates the number of people landing on your pages directly through URLs.
Social
Traffic coming to your page through social media.
Display
Traffic from video advertisements like those on YouTube.
Paid
Traffic from paid advertisements like on Adsense.