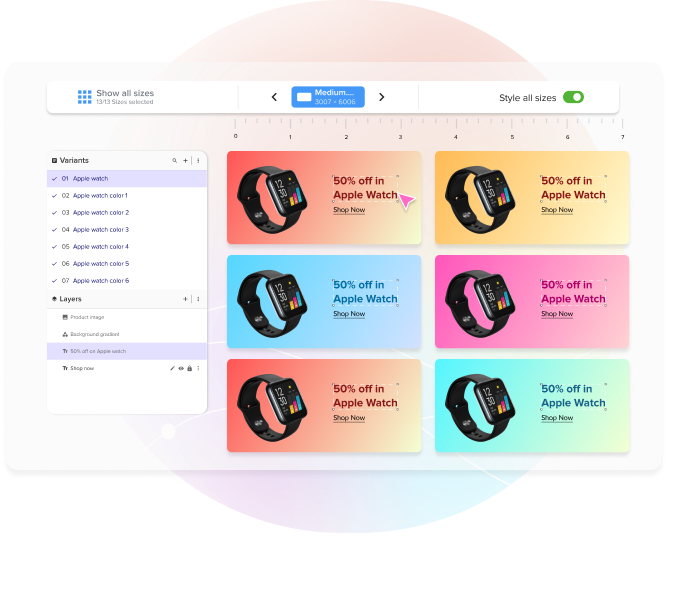 Bulk edit banners for instant campaign refresh
Multi-select banners in a campaign and edit them all at one go. These changes reflect across size adapts as well as content adapts, refreshing your campaign across channels. With the intuitive review experience, you can ensure that your campaign is error-free.
Anghami: 5X faster experiments and go-live
With Rocketium's CSV-based bulk creation and bulk editing capabilities, Anghami has seen a multifold improvement in campaign go-live times, as well as refresh rates.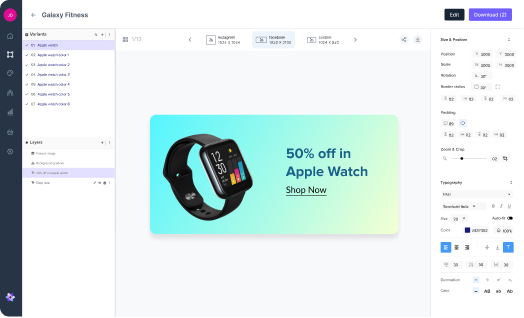 Bulk style for more holistic refresh
Style images in bulk -- change colors, fonts, and more across sizes and content variants, without breaking brand guidelines. Both non-designers, as well as designers, can operate at scale.
Air Asia: Instant copy refresh amidst changing offers
Air Asia has recorded a 6X reduction in the go-live time of campaigns amidst frequently changing offers in a price-sensitive market. They constantly refresh high-performing creatives, to maintain performance as well as keep users engaged with the best offers.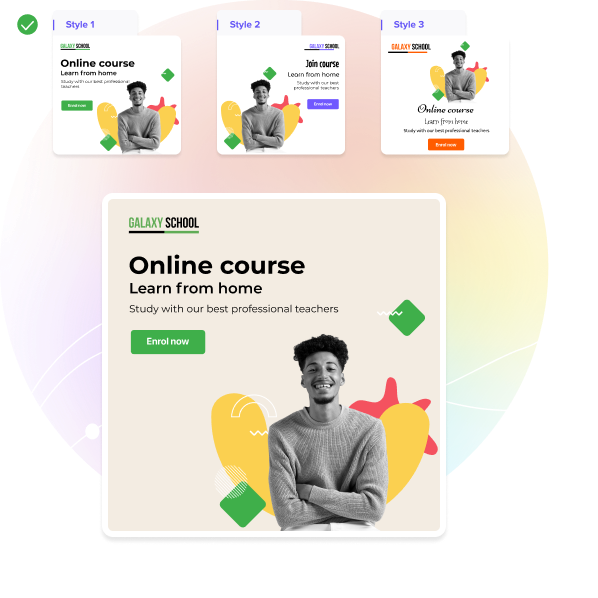 Change layout with one, easy click
Banner elements -- across logo, image, CTA, badges, and more have positions in relationship to another. Save positions from a key visual and realign layouts in bulk, at one go, through a click of a button.
If you are the sum of the company you keep, this is a group you'd like to flaunt!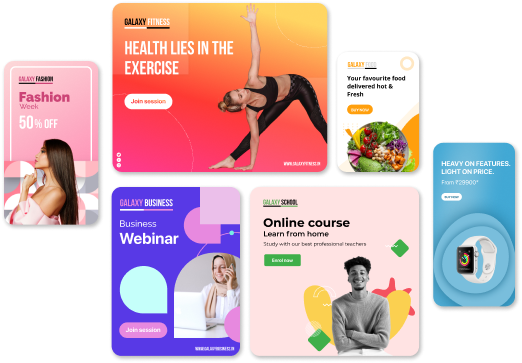 Old banners coming in the way of campaign performance?
Let our automation consultants hear you out and prescribe the right course for your marketing and design teams!