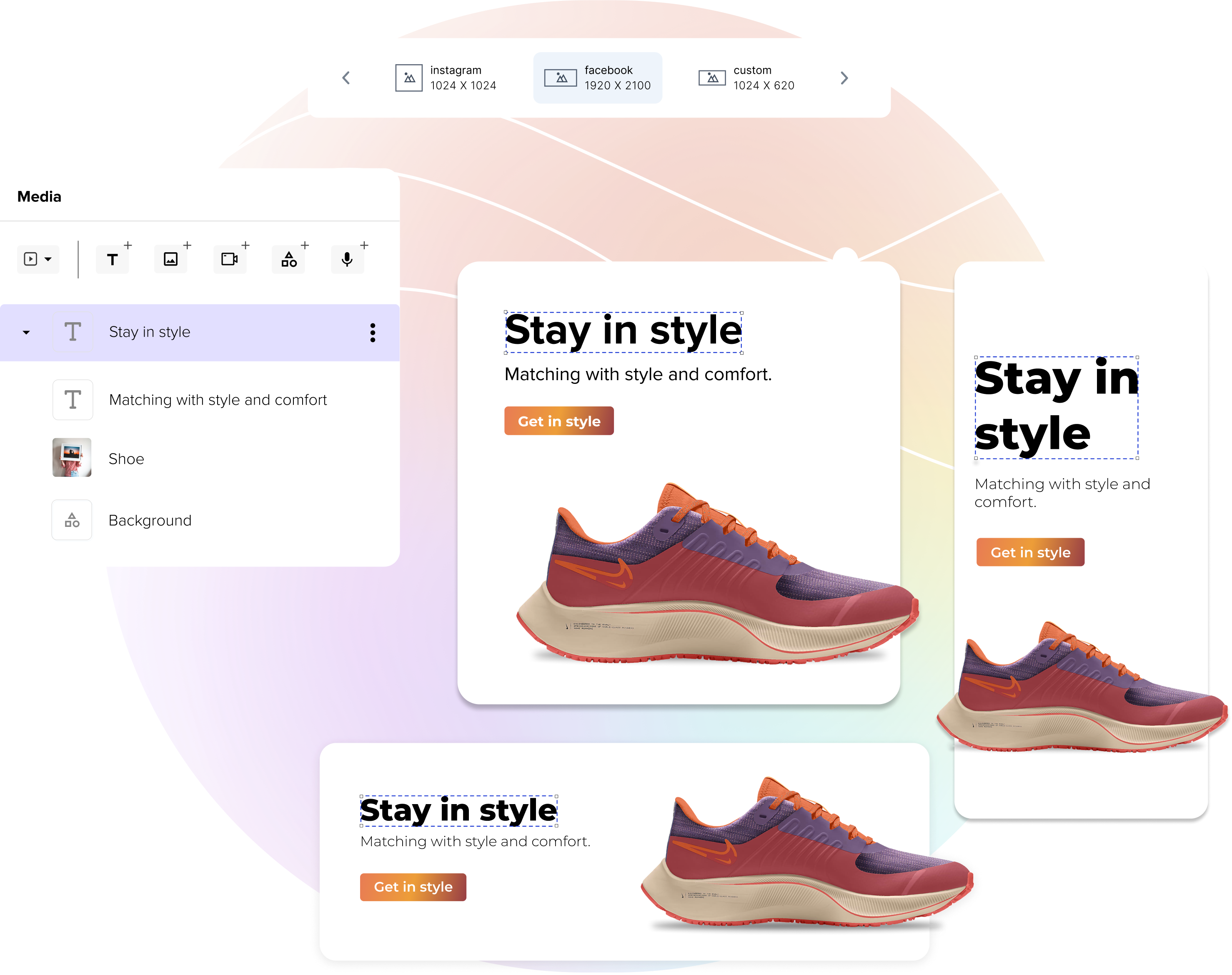 Every content edit is automatically applied to multiple sizes at once
Build your key visual once, and have it automatically replicated across all sizes you need! Forget having to rebuild or readjust creatives for multiple sizes. Eliminate all redundant work to make way for new and creative building!
How SuprDaily uses branded templates to balance creativity and refresh
Leading grocery-delivery app SuprDaily has cultivated a well-recognized, consistent brand, across the in-app, social, ad, and other channels. Their base designs are updated with images, pricing, offers, and other details on a daily basis — giving the design team just the right time to think of new concepts.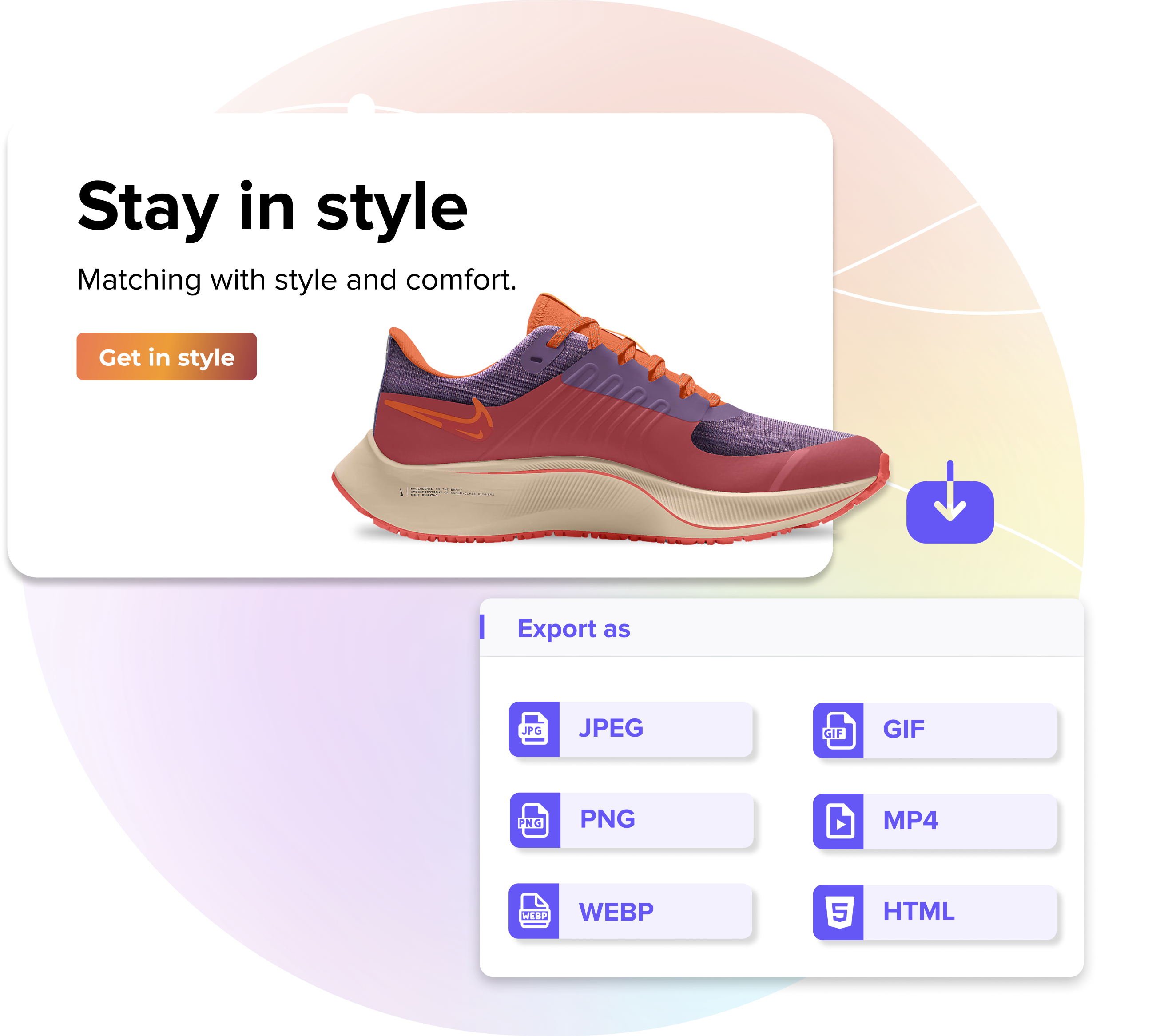 Output to target any channel – suiting compression requirements
JPEG / PNG / WEBP / GIF / MP4 / HTML – choose the output format and the sizing requirements of individual channels. Extract output as required and share it with there's of the team, in easy ready-to-use links. Forget having to download or upload.
Groww: Agile experiments, enabled with the right set of key visuals
The team at Groww runs experiments at scale, easily accommodating small strategic changes to their key visuals – across copy, image, CTA, color, and more.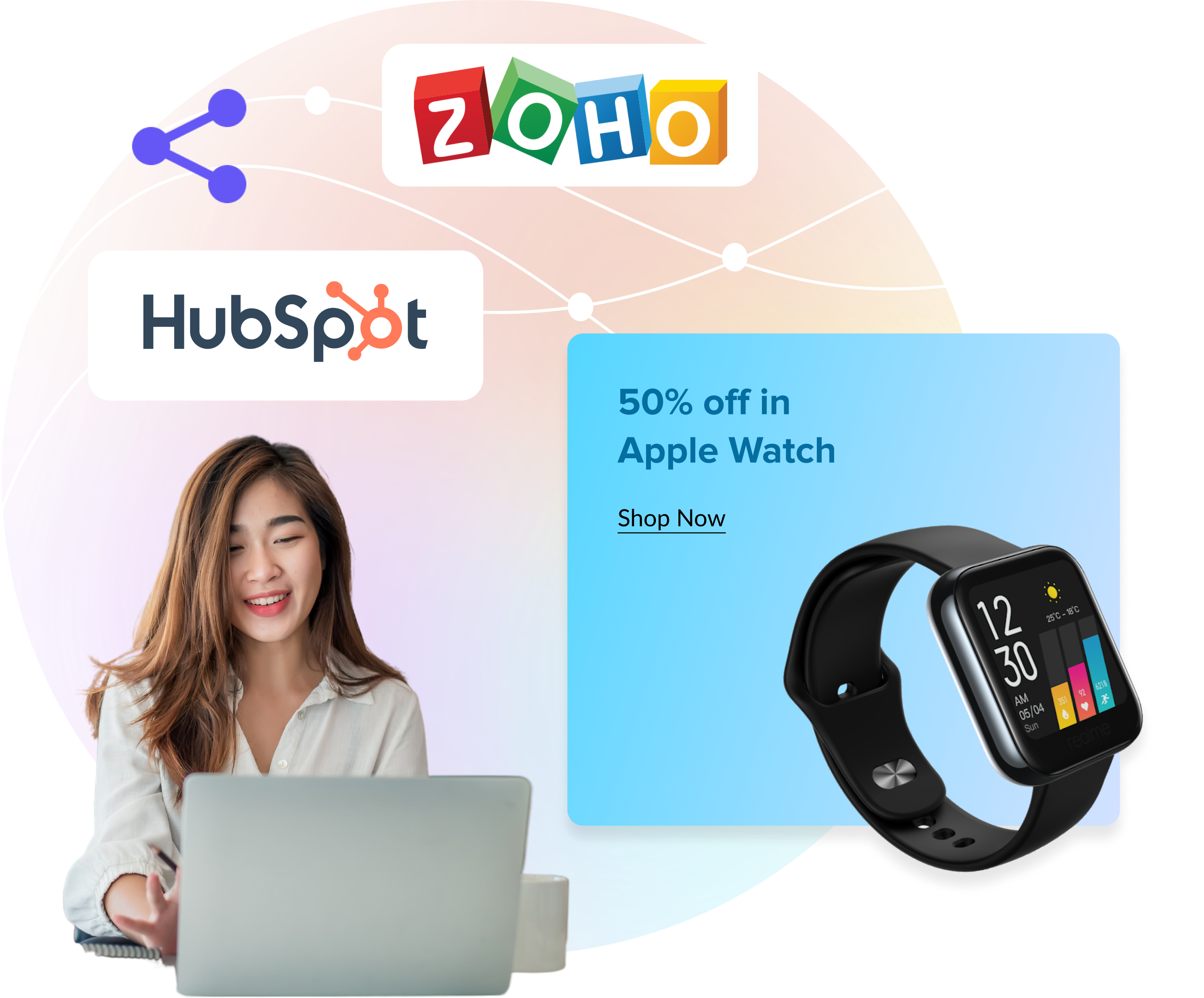 Push creatives to marketing automation channels automatically
Launch to all marketing automation channels, with simple integration. Be ready for multi-channel, personalized campaigns as well as refresh them to keep up with performance standards.
Company-wide, consistent design system: Air Asia
The team has set up a centralized repository of design components and layouts to ensure 100% brand compliance across banners made by different teams.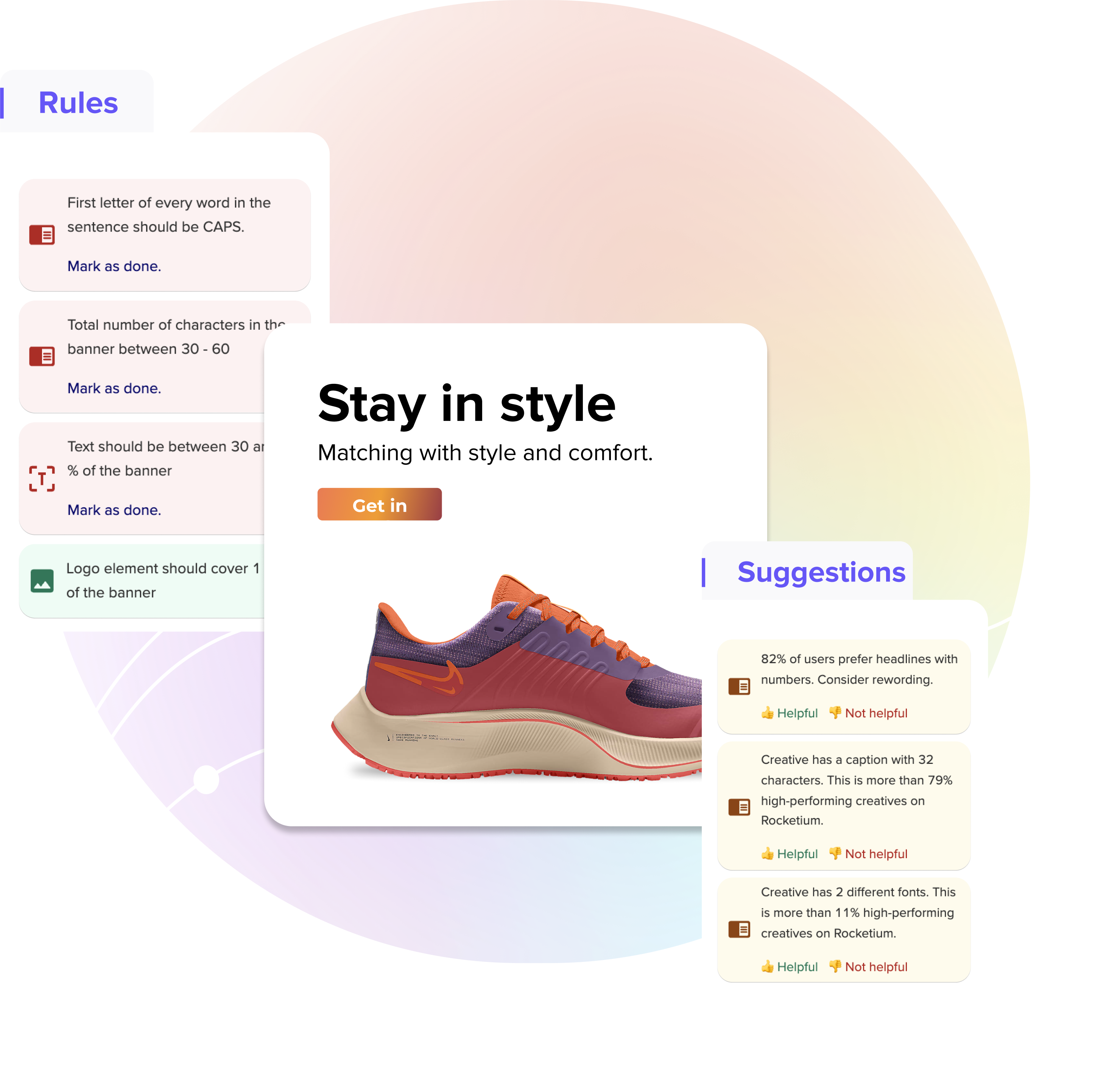 Get creative insights on all campaign aspects
Unlock performance data on a channel, size, performance as per audience sensibilities, and more. Employ winning approaches, again and again, to master your campaigns!
If you are the sum of the company you keep, this is a group you'd like to flaunt!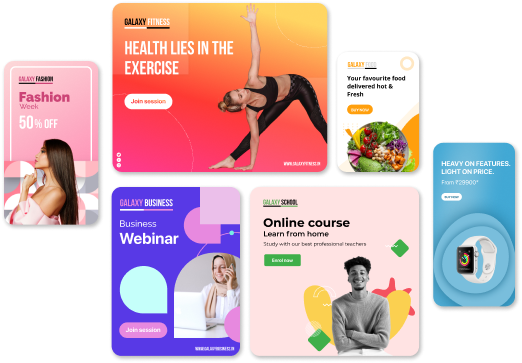 Design resource crunch coming in the way of campaign success?
Let our automation consultants hear you out and prescribe the right course for your marketing and design teams!