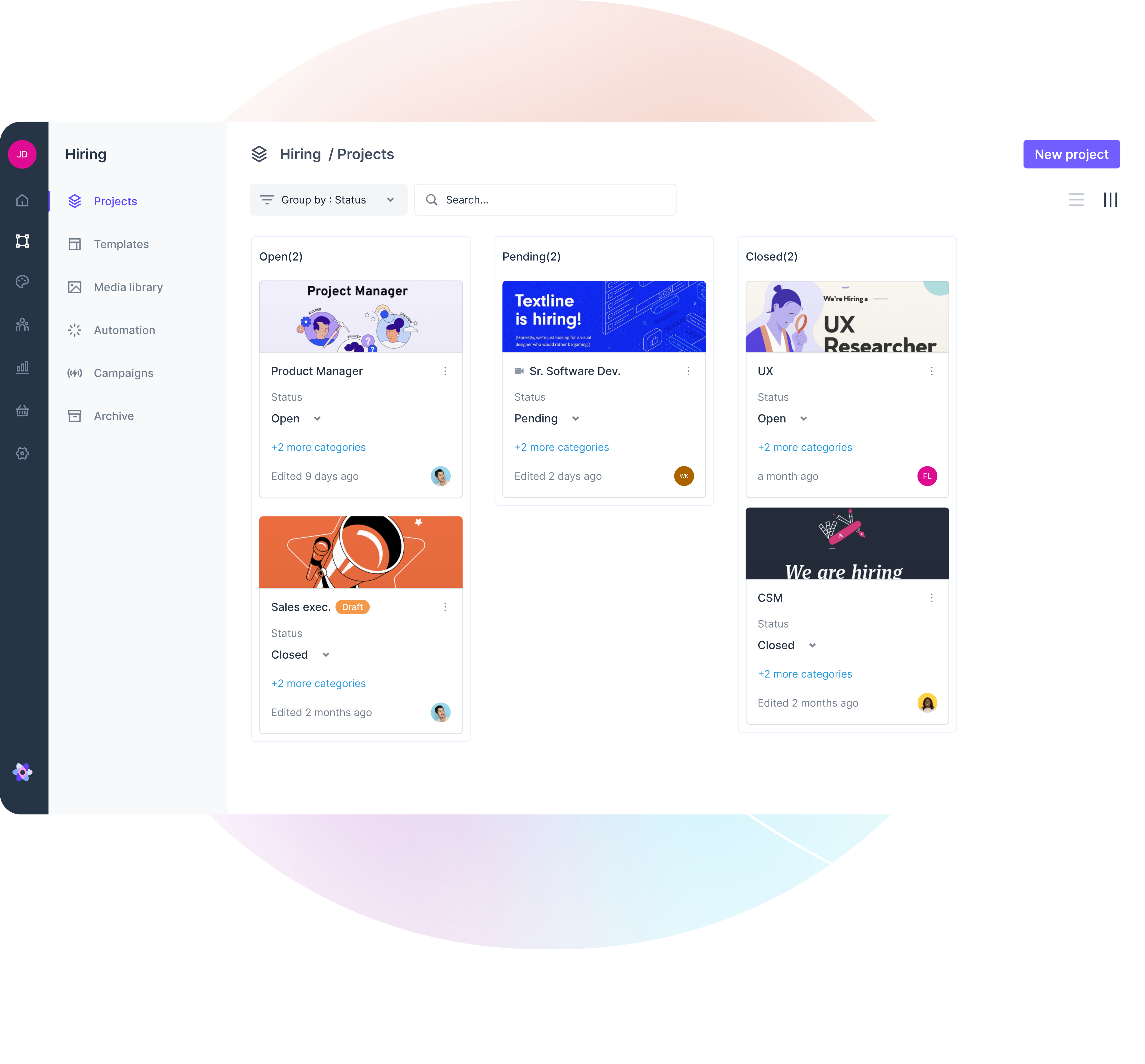 Kanban view for a bird's eye peek into projects
Organize projects with a bird's eye view over a Kanban structure so you always have access to statuses, assignees, deadlines, and more.
UrbanComapny: Review links that have changed TAT
The team at UrbanCompany uses easy-to-share review links to view and comment on assets. This has brought down TAT as teams no longer need to download, edit, and reupload creatives for checks. What's more:They personalize at scale, effortlessly!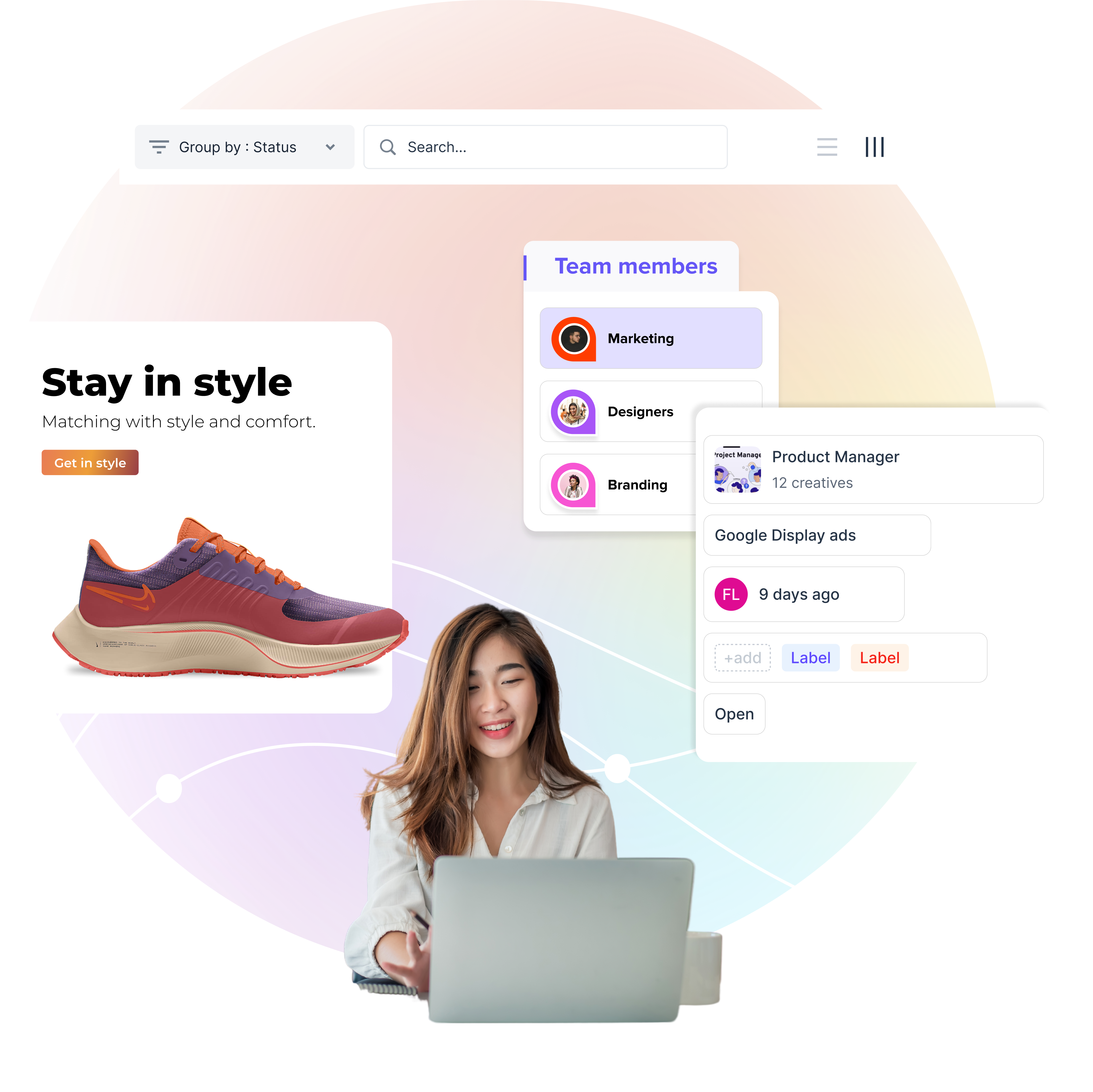 Customize your workflows and role-based access
Build custom workflows to suit different structures of the building, reviewing, or approving of campaign assets, spanning all team members, and their tool stack.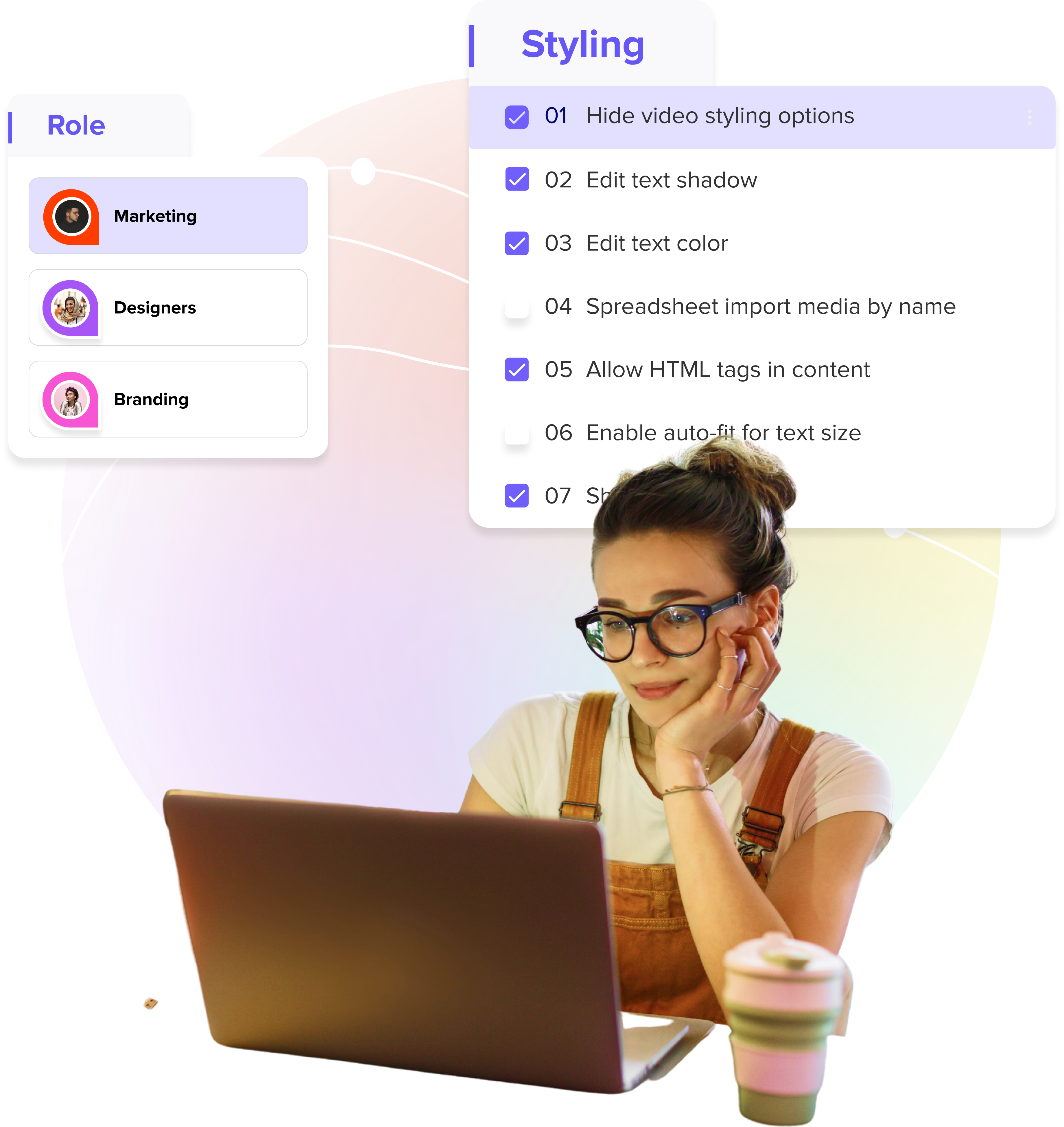 Assign to team mates, sort by status
If you only had a dollar for every time someone asked who is working on what... now use that dollar stash to vacation as you can clearly see project statuses and assignees on projects even without getting into the mechanics!
If you are the sum of the company you keep, this is a group you'd like to flaunt!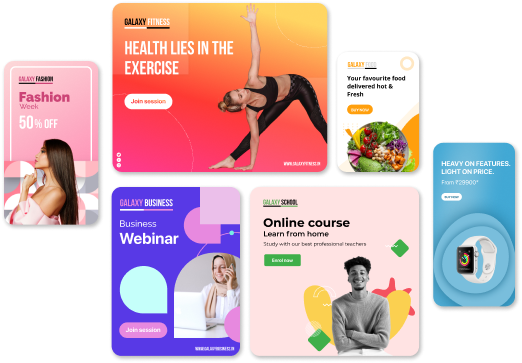 Poorly managed assets coming in the way of campaign success?
Let our automation consultants hear you out and prescribe the right course for your marketing and design teams!