How to build the perfect video resume script
What you should include in your video resume:
• Introduce yourself and tell your viewers why you feel you are the right person for the job
• Highlight relevant skill sets and their applicability to the job you're applying for
• Mention what drives you, keeps you motivated and what you expect from this job
• Your contact details
• Thank the viewer for investing time and for considering you for employment
Preparation: Create an outline of the story you want to tell. Ready your webcam and practice looking straight into the camera with the right posture.
Research: Read about the company you're applying to. Gain some knowledge of the industry and how it works. Check out their competitors and learn how they are different.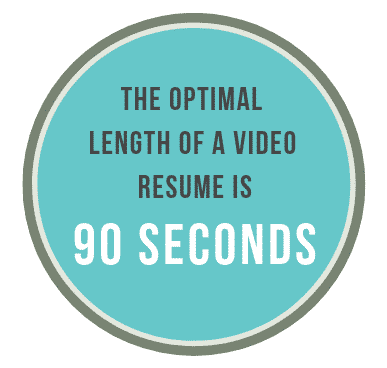 The optimal length of a video resume is 90 seconds (a minute and a half)
Don't make the video too long. You don't have to fill in your entire work history – just add the relevant stuff.

Remember, recruiters have limited time on their hand, and they will lose interest the moment you mention any non-relevant information. Keep it short, simple and crisp.
Make Video Resume
Customise this video template to your liking
Choose custom colors for the text, highlights, background and animations.
Upload and use custom font in this video to ensure branding through typography is maintained.
How to apply this template to make a video resume?
Step 2.
Upload your own photos and video clips or choose from over 2B+ royalty free assets
Step 3.
Add text, and style it as needed
Step 4.
Select a theme built just for this template
Step 5.
Publish video and share it to LinkedIn
Step 6.
Download video file and use it in emails or messaging tools
FAQs
Can I download the video I make using this template?
Yes, you can download the video in MP4 file format to your device and easily share over emails and messaging services.
Can I edit a video after making it?
Yes, you can continue to edit to your video after generating it.
If I do not have many images or video clips, what do I do?
Rocketium integrates with royalty free stock asset providers like Shutterstock, Pexels, Pixabay, Soundstripe and Lobster. You can access over 2B of these images and video footage from the Rocketium library and add them to your video. Read more about our content collection here ->