Ready template for your videos from articles
With bold and beautiful captions, this template turns large sections of text from articles into an engaging video. Guranteed to drive traffic to your website or article from social platforms. Best to convert articles to videos.
Sign up now
Article-to-video convertor
Content marketing is the most reliable source of qualified leads for B2B tech businesses.
Did you know that marketers who use video grow revenue 49% faster?
Strengthen your content game by repurposing your existing articles into videos.
Sign up for free
Video templates for social media
Social media is a huge source of qualified, B2B leads for SaaS businesses.
Step up your social media game by making videos using templates built for LinkedIn. Make product videos, tutorials, video ads, promos, and watch the traffic flow!
Try now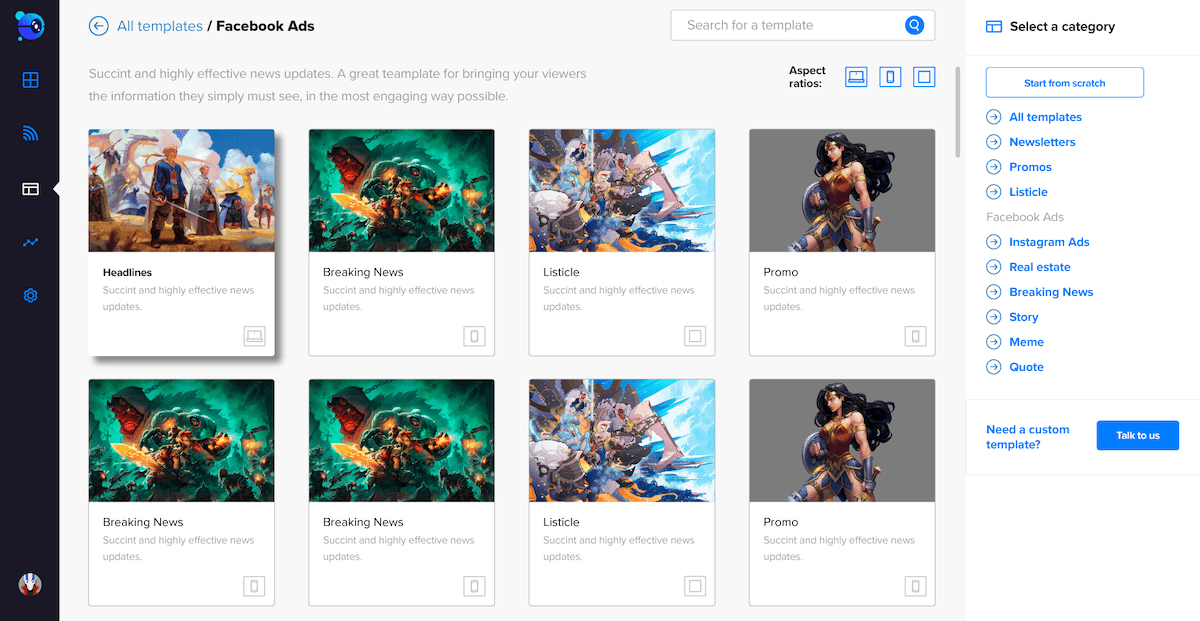 Boost organic traffic, improve inbound
Videos drive a 157% increase in organic traffic from all search engines and increase conversions by more than 80% on dedicated landing pages.
Convert more visitors into leads and customers with videos for your landing pages.
Start free trial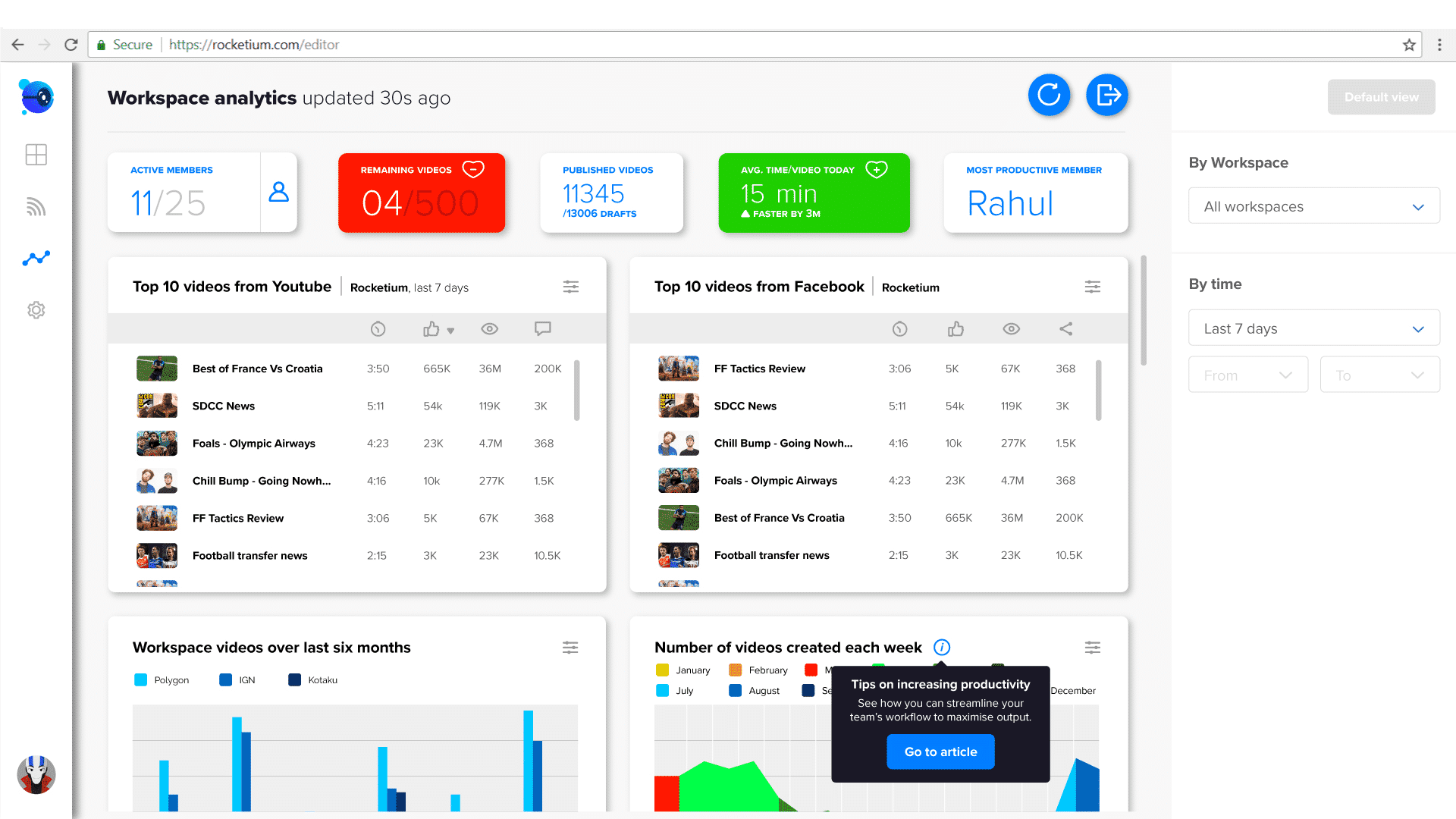 Custom branding options
Brand your videos by adding your logo, custom intros, outros, brand colors and fonts. Upload your own music tracks and animations.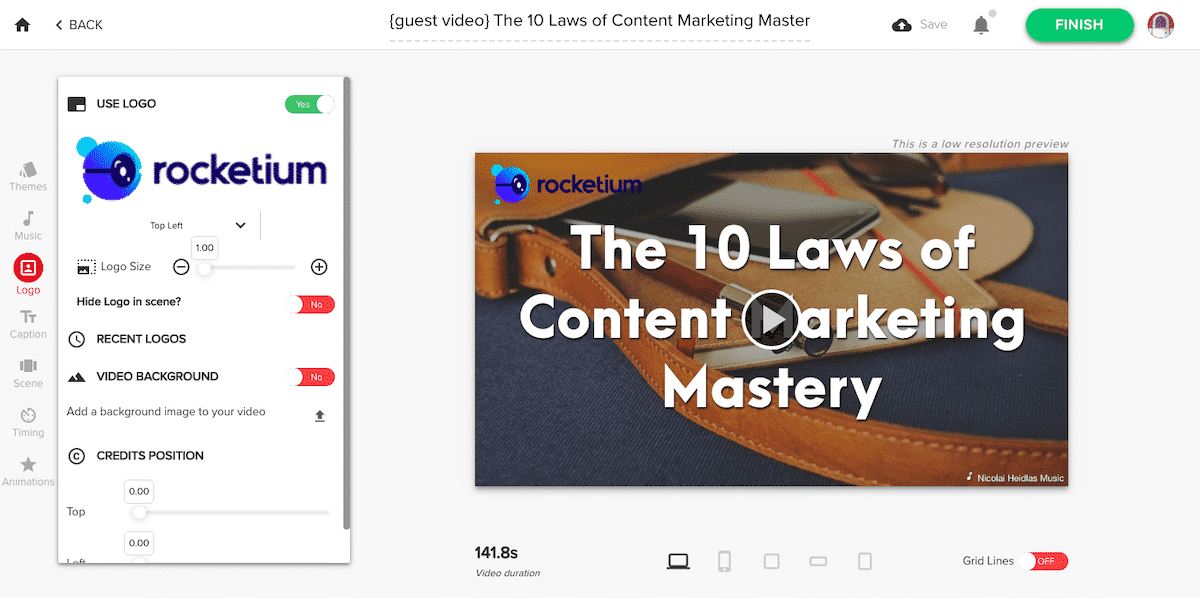 2 billion stock images and footage
Upload your own images and video clips, or pick from over 2 billion royalty-free media assets from the biggest names in the business.
Multiple video formats and orientations
Choose from five aspect ratios. Square (1:1) for Facebook, Twitter and Instagram, Landscape (16:9) for YouTube and web pages, and Portrait (9:16) for Snapchat and IGTV.
200+ animations, motion graphics and fonts
Use preset animated overlays and transitions to add that unique flair to your videos. Convert better with dedicated fonts for promotional headers and calls to action.