The best Renderforest alternative to create on-brand banners and videos at scale, automatically.
Renderforest
Renderforest is a platform to create videos, logos, and videos. It is mostly preferred by YouTubes who create video content for streaming.
Rocketium
Rocketium is a Creative Automation platform that enables SMB's to enterprises to create, manage, distribute on-brand banners and videos.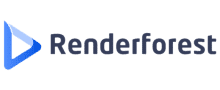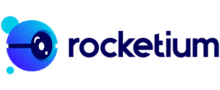 ---
Media Library
Renderforest has a collection of a few hundred thousand royalty-free images, video footage, and soundtracks for background music.
---
Styling Options
Renderforest allows you to browse through around 500 templates that can be selected for your video.
Rocketium has a collection of 600+ templates, themes, style layouts, animations, and transitions.
---
Customization
Renderforest's video editor is heavily template-dependant. If you find a good template, your video won't go wrong – but it has very few customization options.
Rocketium lets you
customize
the fonts, background music, aspect ratio, timing, and color palette (includes text, animations, and background).
---
Multiple Languages
Renderforest lets you add captions in most languages spoken all over the world. However, you cannot create the same video in multiple languages.
On Rocketium, you can create videos in over 200 languages spoken around the globe. There is a
built-in translate option
that lets you translate a video in different languages.
---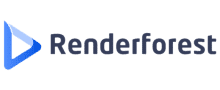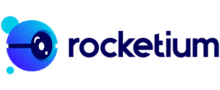 ---
Social Sharing
Through Renderforest, you can share your videos to YouTube and Hubspot, an online CRM platform, directly.
After you make a video on Rocketium, you can directly upload it to Facebook, Twitter, YouTube, Dropbox, and Google Drive.
---
Branding Options
On Renderforest, you can upload your own logo, and custom intros and outros to add to your videos.
On Rocketium, you can make
branded videos
by uploading your own brand assets – logo, colors, intros, outros, animations, and graphics.
---
Teams
Renderforest does not allow you to collaborate and work together on projects. Each subscription is limited to one user only.
Rocketium lets you
collaborate in teams
by inviting colleagues via emails or Slack to view, edit, and comment on your videos.
---
Customer Support
If you run into any issues while using Renderforest, you can check out their online docs, or write an email to the customer support.
While using Rocketium, you can have a
live chat
with a
dedicated support
team or reach out to the team via email and phone.
---
Voiceover
You can upload a voiceover for your video on Renderforest's video editor. Note that you need to record this somewhere else and then import the audio file.
Inside Rocketium's video editor, you will find a dedicated section through which can either upload or record your own voice narration using the editor.
---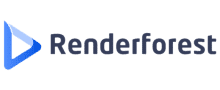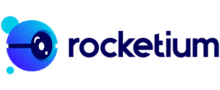 ---
Pricing Tiers
Free,
$59,
$89,
$109,
$129

Free,
$49,
$99,
$199

---
Video Count (monthly)
Free: Unlimited videos in 360p only
$59: 5 videos in 720p only
$89: 20 videos in 720p only
$109: 40 videos in 720p or 20 videos in 1080p
$129: 100 videos in 720p or 50 videos in 1080p

Free: 3 videos in 720p only
$49: 20 videos in 720p only
$99: 40 videos in 720p or 1080p
$199: Unlimited videos in 720p or 1080p

---
Storage (monthly)
Free: upto 500 MB
$59: upto 10 GB
$89: upto 20 GB
$109: upto 40 GB
$129: upto 80 GB

Free: upto 1 GB
$49: upto 2 GB
$99: upto 5 GB
$199: upto 10 GB
Each Rocketium video is compressed (without affecting the video quality) and delivered to your Dashboard, removing the need for extra storage space.
---
Video Length
Free: upto 3 minutes
$59: upto 5 minutes
$89: upto 15 minutes
$109: upto 30 minutes
$129: upto 60 minutes

There is no restriction on the length of the video in any Rocketium plan. The only limitation is on the number of scenes that can be added per video.
---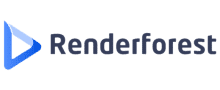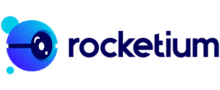 ---
Pricing
If you wish to implement Renderforest's APIs, it will cost you $12/video on a monthly subscription.
Rocketium's video automation solution starts at $3/video on a monthly or annual subscription, and then the price per video reduces as you scale the number of videos created.
---
White-label Options
Renderforest does not give you any white-label options.
Rocketium's video editor can be integrated inside your product, allowing your users to make videos without leaving your platform. Read more about Rocketium's
white-label
solution.
---
Form to Video
Renderforest's APIs cannot be used to create videos from online, web-based forms.
Rocketium's video APIs are built in a way where you can make videos based on the responses of forms and surveys. Read more about
form to video
.
---
Spreadsheet to Video
You cannot use Renderforest's APIs to create videos from a spreadsheet.
Rocketium gives you custom-made scripts and macros that can be used to make videos from a spreadsheet. Read more about
spreadsheet to video
.
---
Media Library: Royalty-free images, videos, and music tracks
Rocketium integrates with Shutterstock, Pexels, Pixabay, and Storyblocks to deliver over 10 million stock assets. All images, videos, and music tracks are royalty-free and can be used without any copyright infringement issues on social media platforms like YouTube, Facebook, Instagram, or Twitter.
Styling Options: Automatic aspect ratio styling
Rocketium offers a wide range of video templates, design themes, scene layouts, motion graphics, animations, and scene transitions. This is perfect for businesses and digital marketers looking for specific use-cases for their industry. Just pick a template, add your assets and the video will be ready!
Customization: Edit preset templates to make them your own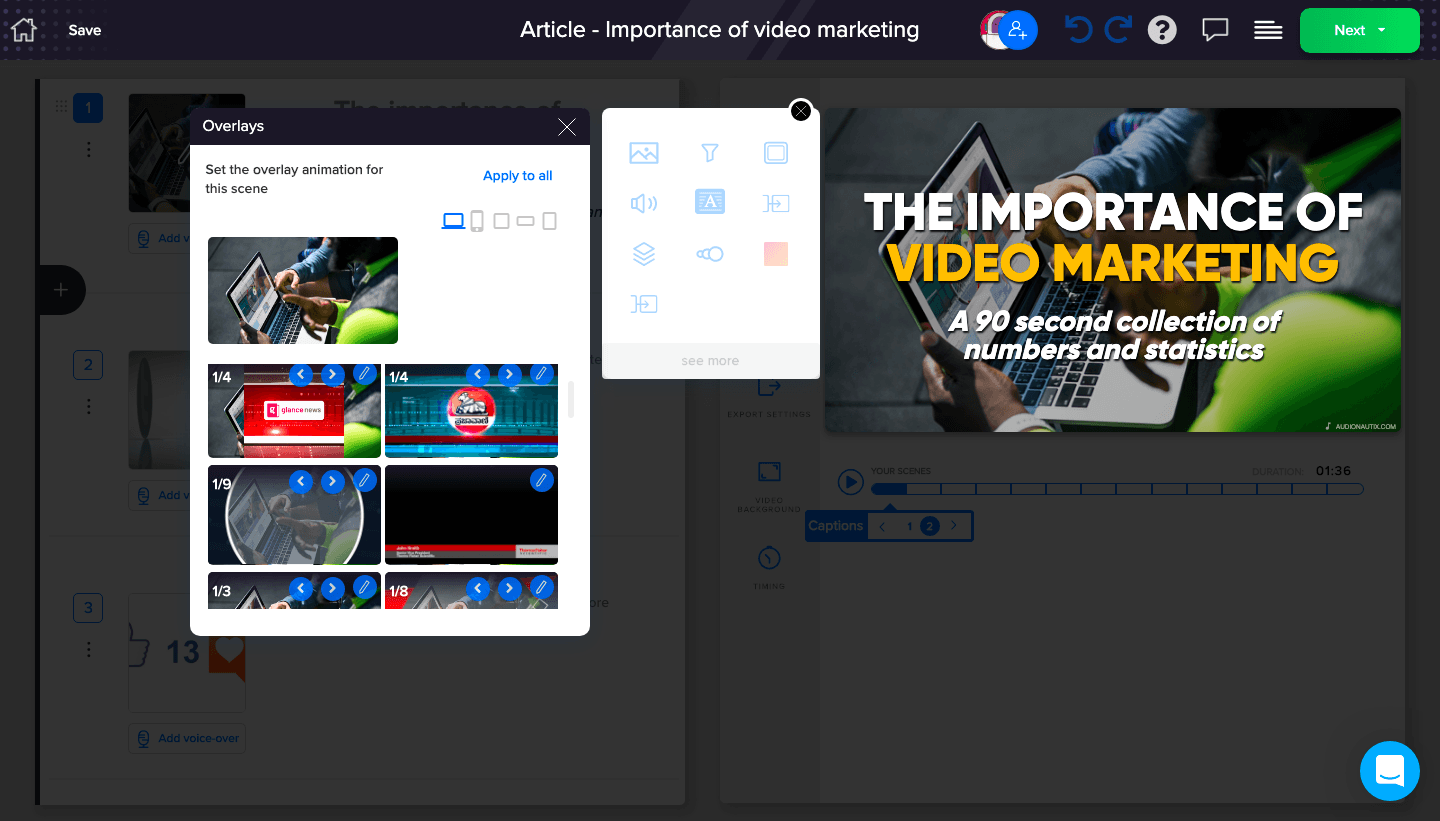 On Rocketium you can customize readymade templates by changing the fonts, video background music, aspect ratio, and the colors of text, animations, and background. Customization options give you complete control of your video – just like it should be.
Multiple Languages: Make videos for a global audience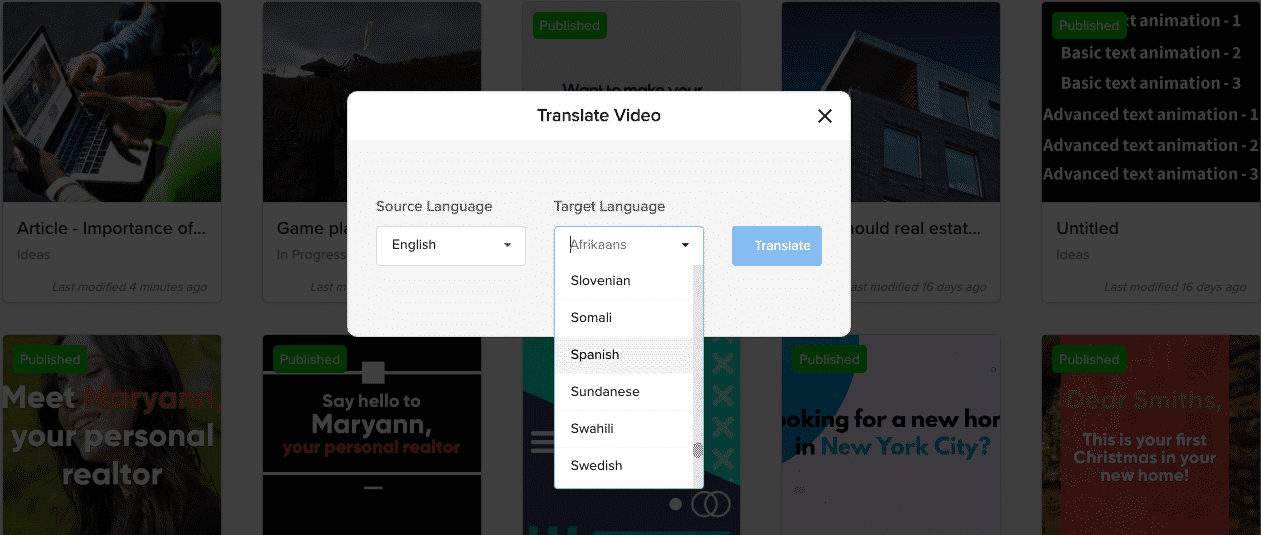 Did you know that with just ten languages - English, Chinese Mandarin, Spanish, Arabic, Portuguese, Japanese, Russian, Malay, French, and German, you can communicate with 77.9% of all the Internet users in the world? Use Rocketium to make and translate videos in all of these languages, and more!
Social Sharing: Directly upload to Facebook, YouTube, and Twitter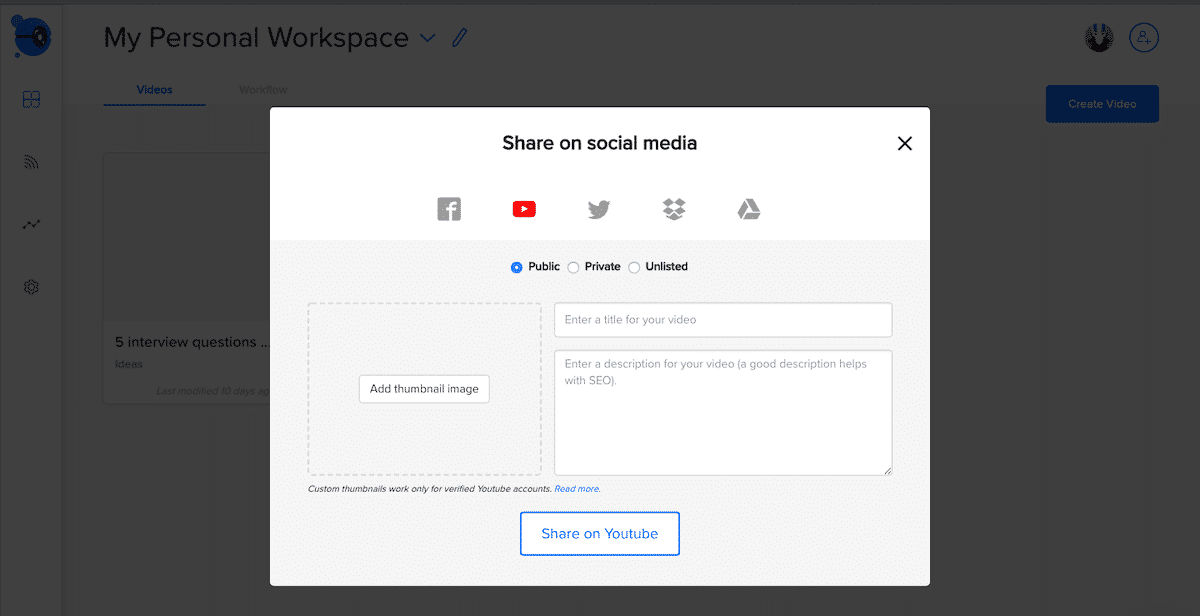 Social media loves videos. Posts with a video get up to 1200% more engagement scores like Facebook likes, shares, comments, reactions, and Twitter retweets. Instead of downloading an MP4 and uploading it every time, you can simply link your social accounts and directly upload videos to Facebook, YouTube, and Twitter.
Branding: Add your brand's assets to all videos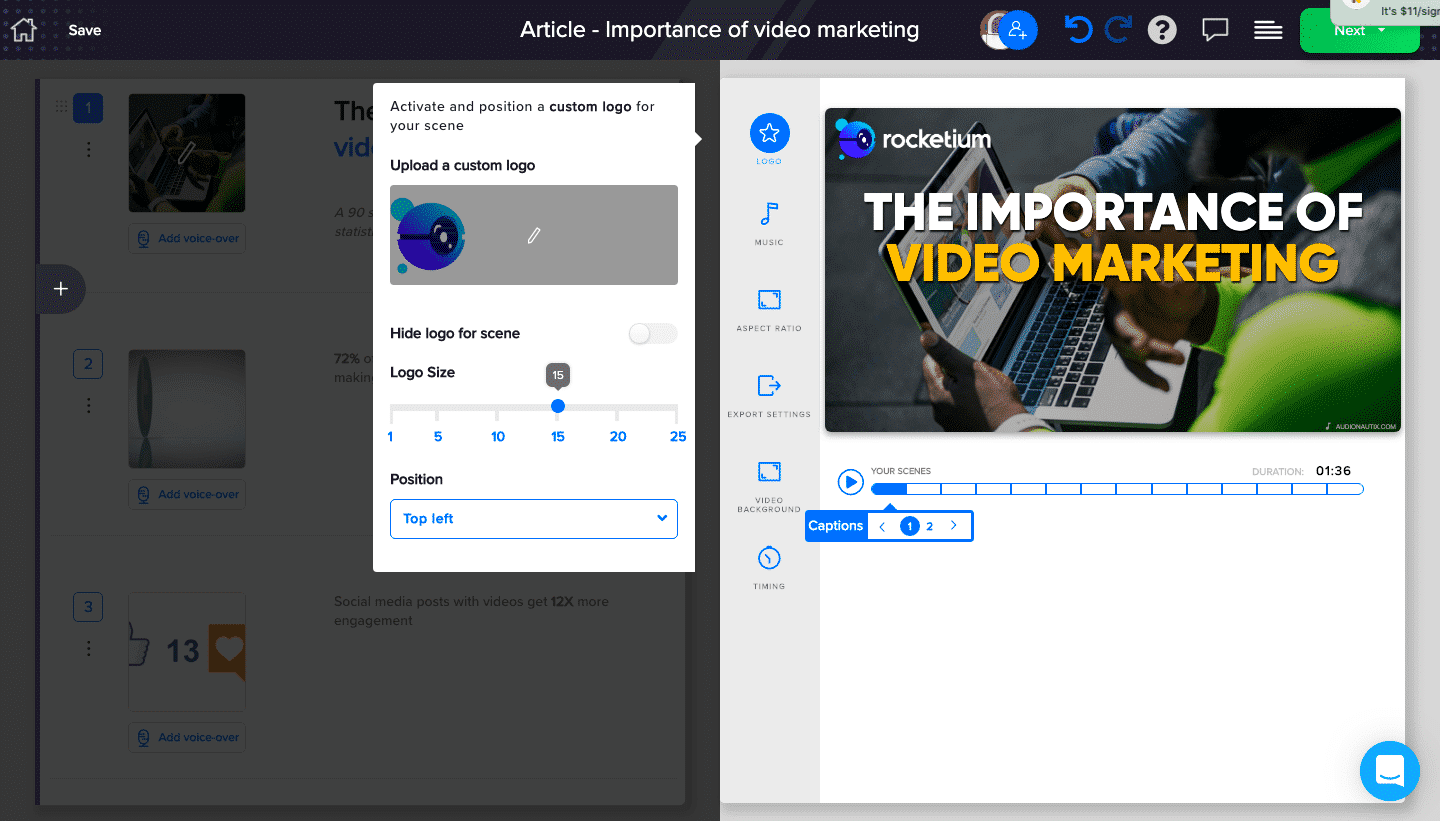 By following basic branding practices, you can improve brand awareness exponentially. In Rocketium's video editor, you can add your own logo, intro, outro, color palette, and fonts. To add to this, you can also upload your own music tracks, custom animations, transitions, and motion graphics!
Team collaboration: Share videos, review, comment, and edit
Create Trello like boards to manage video creation Kanban style! Assign videos to colleagues, get them reviewed in real-time, track your progress, and improve productivity across your video and content teams. Rocketium's collaboration workspace lets you categorize videos into task lists for a unified view of all video projects.
Customer Support: White glove services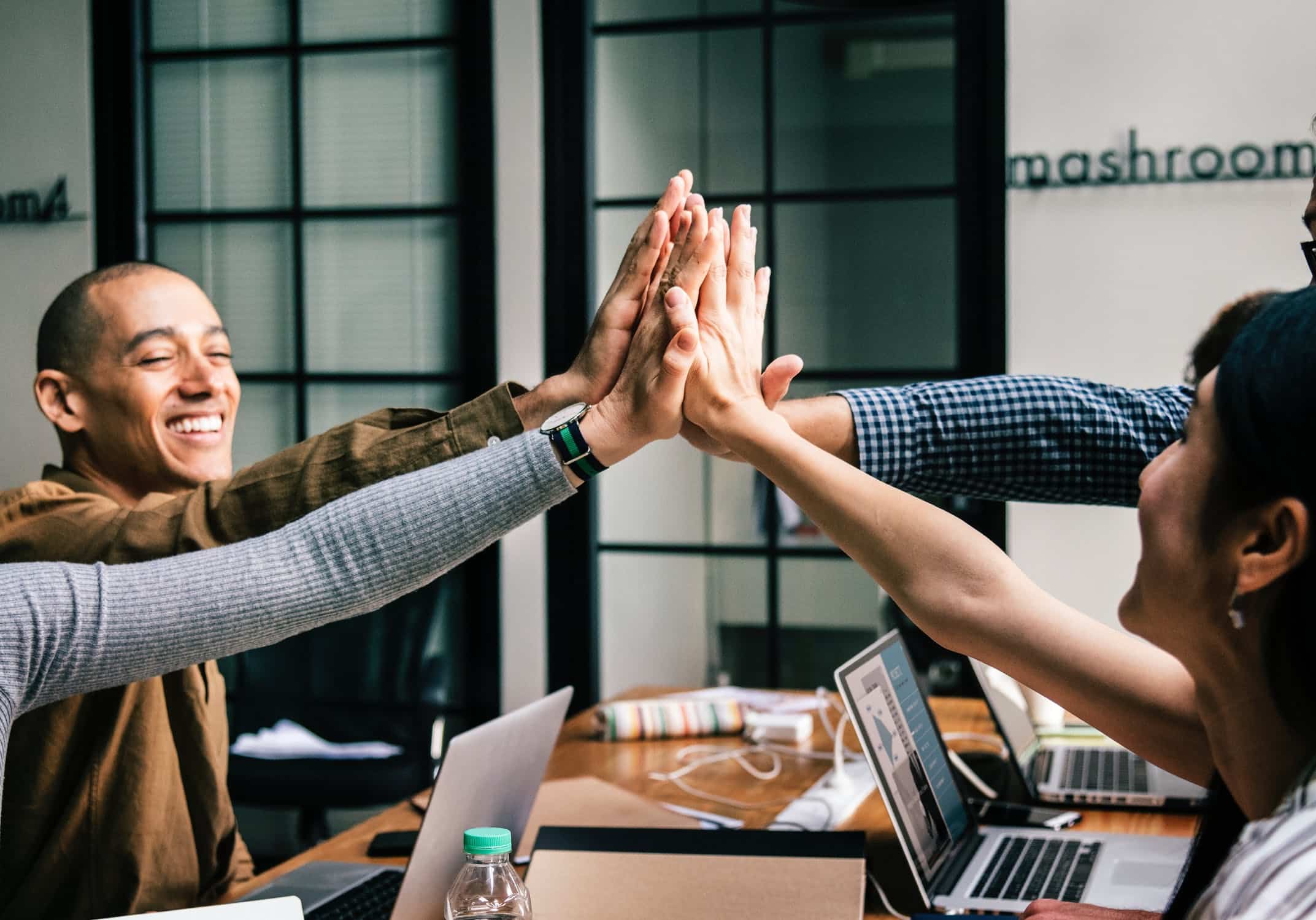 Rocketium has a dedicated customer support team that is available on live chat, via email, and over phone. You can also apply for a dedicated account manager whose sole responsibility is to ensure that your metrics improve exponentially!
White-label: Add a video editor inside your product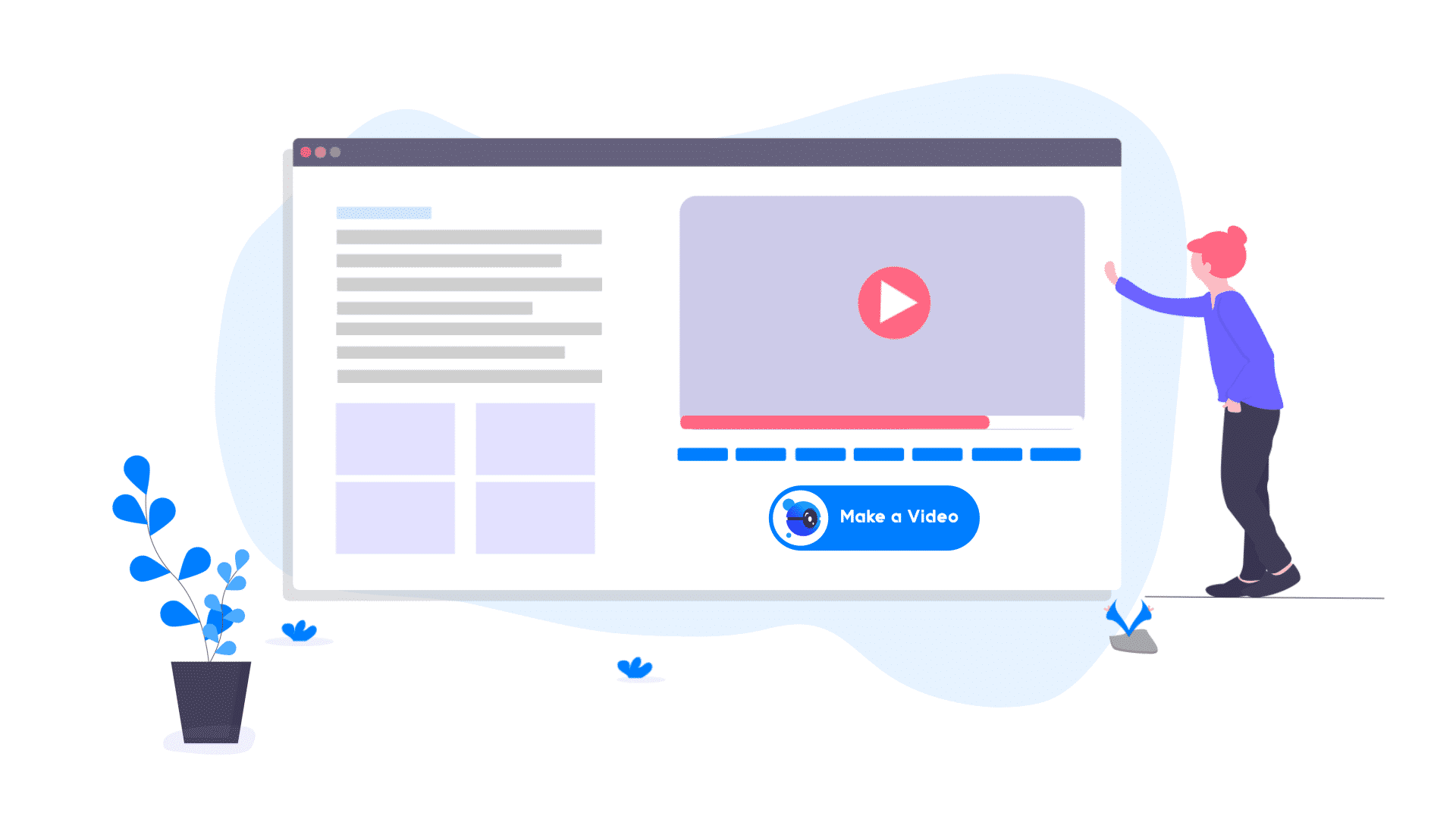 Let your users create videos on your website or app. Embed Rocketium's powerful yet easy video creator on your website with a few lines of code. Your users can create videos in minutes and access millions of stock assets, music tracks, graphics, and templates.
Form to video: Convert online form responses to video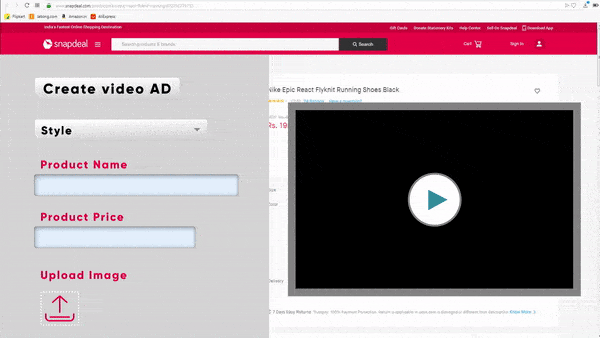 Quickly embed Rocketium's video form on your web page. Collect user responses and make personalized videos based on these responses to the fields in your form. Perfect for Saas onboarding, user-generated content (UGC) videos and for creating bulk videos with ease!