ROCKETIUM - Photoshop alternative to create & edit images at scale with ease for designers & non-designers alike.
Photoshop
Photoshop is Adobe's photo editing, image creation and graphic design software. It is widely used by photographers for photo editing (fixing colors, reducing noise etc) and by graphic designers and Web designers to create and change images for web pages.
Rocketium
Rocketium is a cloud-based creative automation software built to automate image & video production. It also help designers & non-designers alike to create, edit & publish images/videos in desired orientation & language within just a few clicks.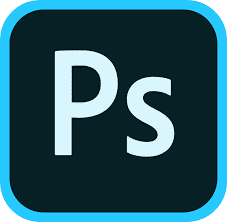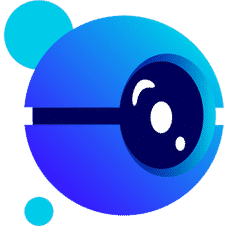 ---
Rich media library
Lacks in-platform rich media library & requires users to purchase assets from the third party to get started.
Rocketium's media-rich library comprises of millions of copyright-free, images & clips powered by pexels, unsplash, shutterstock etc.
---
Organised layer structure.
No organised layer structure followed for easy editing.
Organised overlays in image template in the order background, media, captions & elements making editing an effortless task.
---
Brand assets
Individually change color of each brand asset.
At a time change color of all brand assets within a single click.
---
Collaboration in real-time
An asset can be accessed & edited individually. No workspace for teams to collaborate within photoshop.
Share workspace to work on an asset as a team in real-time. Invite team members via Slack or email to view, edit & comment
---
User-friendly editor interface
Separate for each of the image editing functionality.
Single, accessible, all-in-one panel settings for easy image edit functionality.
---
Format support
Supports image & GIFS.
Supports image/GIF/Video.
---
Non-designer friendly.
Requires time, effort & patience to get around the tool.
Instant understanding of the tool usability for quick set-up of campaign requirements.
---
Task Management
No option to manage projects.
Seamlessly manage projects with Trello like task management boards to define task status.
---
Systematic project tracking
Assets are stored locally & aren't available to access on the go.
Access files from anywhere, even on the go with just Rocketium user credentials.
---
Pre-built templates
No pre-built templates. Create a template & then save it to access for all future requirements.
Rocketium comes with 100+ built-in templates for ads, listicles, products, reviews, announcements etc.
---
Automating creative production
Banner extension to automate creative production but need to save files manually.
API to automate the creative production & rendering of all the creatives in one go.
---
Multi-language text support
No multi-language text support.
With built-in translate option, convert text to the language of your choice seamlessly within a few clicks.
---
Transition between slides
Transition is not supported on photoshop.
Smooth transition can be added as an effect between slides.
---
Direct social sharing
Need to download the file & then upload to social media platforms.
Direct sharing of images from Rocketium platform to targeted social media (Facebook, YouTube etc).
---
Import images with URL
Doesn't support importing images with URL
Import images from articles or blog post by simply copying the URL & pasting it on Rocketium URL space to import image effortlessly.
---