Of all online video makers, Rocketium is the best Magisto alternative
Magisto
Magisto online video editor is a fast & powerful video maker. You can turn your photos and video clips into video stories with Magisto.
Rocketium
Rocketium is an online video making tool where you can make all sorts of videos using built-in themes and video templates. It is mostly used by businesses and digital marketers.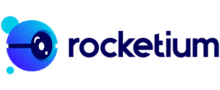 ---
Media Library
Magisto has very limited stock image options. You can access iStock by Getty only if you signup for the most expensive pricing plan.
Rocketium users can access
millions
of
stock images and video clips
that can be used in all videos without any copyright infringement issues.
---
Styling Options
Magisto has over 300 video templates and themes. However, very few of these can be customised.
Rocketium houses a collection of 600+ built-in video templates, themes, style layouts, animations, and transitions.
---
Customization
Customization options are very limited in Magisto's video editor. You cannot select custom color palettes or fonts.
Rocketium lets you
customize
the fonts, background music, aspect ratio, timing, and color palette (includes text, animations, and background).
---
Multiple Languages
Magisto does not support languages other than English, which is a major drawback vs Rocketium. There is no built-in translate option either.
On Rocketium, you can create videos in over 200 different languages. There is a
built-in translate option
that lets you translate a video in multiple languages.
---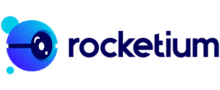 ---
Article-to-video Maker
To make a video from an existing article, you need to manually copy-paste the content of your blog post into each scene in Magisto's video editor, making this a very time-consuming task.
Rocketium has an automatic
article-to-video
converter. In a single click, you can import your article automatically and select which caption goes to which scene.
---
Social Sharing
Magisto allows you to share your video on different social media platforms and cloud storage directly.
After you make a video on Rocketium, you can directly share it to social media channels like Facebook, Twitter, YouTube, and cloud storage like Dropbox and Google Drive.
---
Branding Options
Branding options are pretty limited on Magisto. You cannot select custom color palettes or upload your own animations.
Make
branded videos
by uploading your own brand assets – logo, colors, intros, outros, animations, and graphics.
---
Collaboration
Magisto does not support collaboration. You will need to create separate accounts for each of your team members.
Rocketium lets you
collaborate in teams
by inviting colleagues via emails or Slack to view, edit, and comment on your videos.
---
Customer Support
If you run into any roadblocks, you can contact Magisto via email. There is no live chat option available.
Rocketium has a
dedicated support
team who you can reach out to via email, chat and phone.
---
Voiceover
You cannot upload voiceovers and narration on Magisto's video editor.
Inside Rocketium's video editor, you will find a dedicated section through which can either upload or record your own voice narration using the editor.
---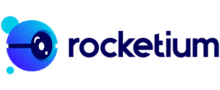 ---
Pricing Tiers
Magisto has no free plan. The monthly plans are:
$9.99,
$19.99, and
$69.99
Rocketium has a forever free plan and you don't need to submit your credit card details to try Rocketium.

The monthly plans are priced at:
$49,
$99, and
$199
---
Features
The $9.99 and $19.99 plans come with very limited features. You cannot make videos in 1080p, you cannot get any video analytics, and more importantly, the stock media assets are very limited. In fact, you cannot add text to videos in the $9.99 plan.
On Rocketium's free plan you can make 3 videos with ALL media assets, animations, video templates and themes.

$49: Make more videos and add our own brand logo,
$99: Work in teams,
$199: Get custom templates made for your brand
---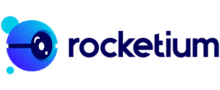 ---
Pricing
Magisto does not offer any video automation or API services.
Rocketium's video automation solution starts at $3/video, and then the price per video reduces as you scale the number of videos created.
---
White-label Options
Magisto does not offer any white-label solutions.
Rocketium's video editor can be integrated inside your product, allowing your users to make videos without leaving your platform. Read more about Rocketium's
white-label
solution.
---
Form to Video
Magisto does not offer any form-to-video solutions.
Rocketium's video APIs are built in a way where you can make videos based on the responses of forms and surveys. Read more about
form to video
.
---
Spreadsheet to Video
Magisto does not offer any spreadsheet-to-video solutions.
Rocketium gives you custom-made scripts and macros that can be used to make videos from a spreadsheet. Read more about
spreadsheet to video
.
---