Unified design solution using Rocketium's API

Leverage the power of Rocketium's API to programmatically generate and manage creative assets at scale.

Build custom workflows using the suite of Rocketium's REST API and SDKs.
Personalize design and automate distribution across multiple channels.

More on how to automate the visual content process

Whitelabel the powerful end-to-end creative solution

Fully supported product. From easy set-up to custom hosted domains and workspace, adopt the solution without having to building one.

Re-organize the creation wheel by customizing our product with your own brand, logo and identity.
Co-build your way to the most cost-effective solution by catering to multiple clients at a time using one solution.

Know more about our whitelabel solution

Security to better manage creative assets

Breakfree from the clutter of lost files, asset requests on managing internal team and multiple clients at a time. Centralize and secure the access to creative assets.

Offer flexible DAM solution as a service to clients to secure and manage their intellectual property.
Set up customized workflow to manage all the digital assets with relevant tags to filter without any external support or help.

More on the digital asset management solution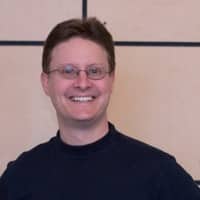 Ken Avenoso


Director, PressCable

Rocketium's automation suite offers a ton of customization and is extremely easy to configure. It is core to our business and their team is just A1.
Industry clients belong to and scale is never a barrier, ever again
Technology/IT services

Customized solutions to enable recruiters create on-brand visual creatives to attract top talents on social media.
Build engaging narratives through videos for client visits, websites, and sales pitch.
Create brand awareness through social media using creatives for announcements, events, and insights.

News and media

News videos in various aspect ratios for the app and website.
Localized video content to serve videos in multiple languages.
Maximize engagement and traffic to the website with bite-sized news videos for social media.

Digital marketing agencies

Create rich, engaging visual content at scale to maximize ROI from ads.
Create an organizational structure to manage the creative assets of multiple clients.
Ensure brand consistency in creatives across both in-house and clients.

Real estate

Automate the production of property and project videos for client showcase.
Enable real estate agents to create property listing videos for ads and products page.
Set up a custom workflow to enable self-service tools for user-generated content.
Let's grow your business - Together