What is post-production?
When it comes to digital videos and filmmaking, post-production includes all the after shoot processes like editing raw footage, adding transition effects, voice narration and background music after pre-production and production the third and the final stage is the post-production where the video gets its final touches.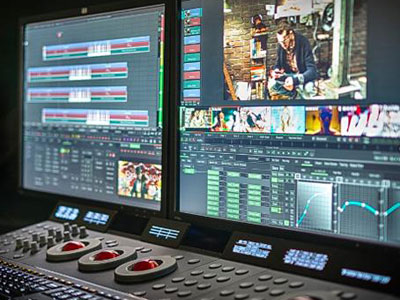 What is the process of post-production?
Editing- the raw footage is transferred to editing software like Avid, Final Cut Pro and Premiere Pro. Here activities like cutting and pasting are done under the guidance of the director. This is usually implemented by a set of dedicated video editors. One way in editing is ping-pongy which is the successive editing from one angle to another of the same scene.
Sound edit- since narration plays a major role in videos, sound editing is important. This is where all the voiceovers of the film are put together, and any other unwanted noises are removed from the background. This is usually done by a set of dedicated sound editors.
Music Visual effects-most of the computer-generated animations and motion graphics are added to give special effects. A team of designers, artists and engineers work together as a team for this.
Sound mix- this is where the sound mixers step in to adjust the volume of the background music and voice narration
Colour correction- a dedicated colorist from the design team usually goes through every picture frame to ensure the theme and mood of the video remains consistent. Graphics- or motion graphics through which designs are put into motion, unlike the visual effects that are action footages made through CGI.
Trailer- a dedicated video editing team makes a trailer which is usually a shorter version of the original video.