What are Embedded Videos?
By embedding a video you are simply taking the video from the original video host and linking it to your website or wherever you want it. The reason for this is platforms like YouTube are better at providing well-optimized videos for the viewers. The other advantage here is that the video will load faster and since the load on your website is less the website also loads faster.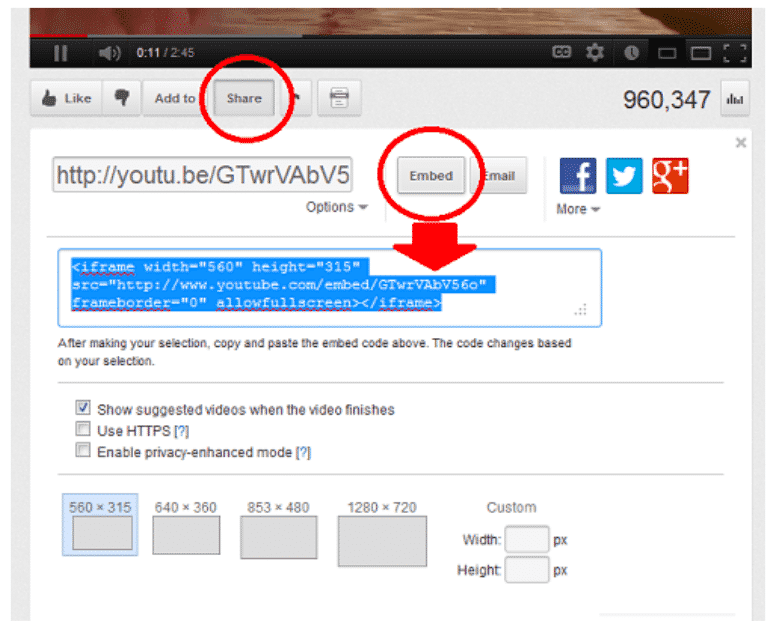 How to embed a YouTube video?
To find the embed option, go to the play page click on 'Share' and 'Embed'. This will help you copy the code and paste to code to your HTML file to get the video on your website.