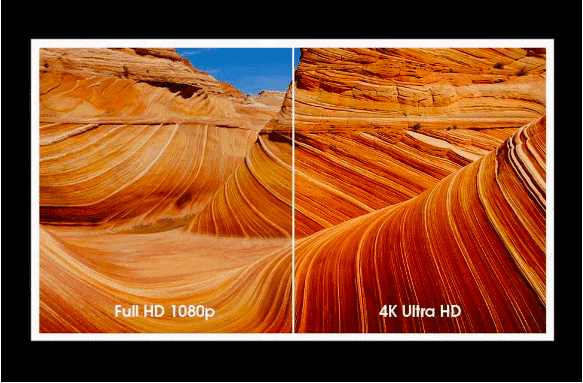 What is 4K Video (Ultra HD)?
4K is the new standard resolution, designed for digital camera and computer graphics. It is one of the highest definition with the pixel count of 4096*2160 pixels. The other resolutions used are, 720p and 1080p these you can find in larger television sets, for a better-detailed video. Frequently used in commercial digital cinema where films have upscaled from 2k to 4k.
4k is four times the resolution pixel (1920*1080) and twice the line resolution (1080p).
Why 4K?
4k is significantly better for larger television sets and projectors of larger sizes. It gives better quality, clear and high defined videos. Unlike the lower resolutions, it gives a better-looking image even as the screen size increases. It is much less pixelated.
4K has the capability to deliver in-depth as 3D, but without the glasses.
4k videos are available on Youtube, Netflix, and Blu-rays. Also, most of the home theatres tend to have a 4K resolution, even some of the cable and satellite TV also provide 4K content though limited.