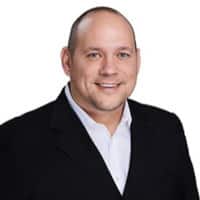 Gabe Richter


Director of Technology, Reality Austin

Our agents are amazed by the power of Rocketium's API that creates personalized image/videos with such speed and ease!
Visual creatives for all your business needs in minutes

Design a template effortlessly using drag & drop interface or use ready-made templates on Rocketium platform.
Customize banners with text, font, colors to adhere to your brand complaince.
Create adapts to the banner template to suit to publish to any platform in just few clicks.

Learn More

Use our API to convert data to 1000's of creatives in seconds.

Feed design elements like text, logo, media you wish to see on a template to our API through spreadsheets or backend integration.
Automatically create 1000's of banners in any language and in any aspect ratio.
Reduce design fatigue by creating unique banner to promote eCommerce ads across multiple display ad networks.

Learn More

Assist brands engage with target customers

Use Rocketium code snipped to add button to your website.
By clicking on the button, sellers can now create, personalize, export image & video banner.
The features & templates made available to the sellers is completely controlled by the ecommerce platform.

Learn More
How to use Rocketium banner software
Create template

The creation of the template process can either be taken up by your design team or our team could do it for you.

Upload template

Upload banner templates to Rocketium banner software in just a few clicks.

Banner content

Upload elements of the design like logo, media, text etc via our API or spreadsheets to create banners automatically.

One template, multiple options

Use a template to create numerous banner adapts as per your requirement.