See how the world's largest e-commerce player is working with Rocketium to double the book sales
Case Study
Templates for all occasions

Book club meet-up or favourite books of the month - We got'em all book banner

Use our API to add different elements of the banner design to the template.
Generate book banners to accommodate all campaign use cases in seconds.
Showcase highly customized offers to respective cohort based on the cart history.

Check out our templates

Custom Button

Enable sellers to advertise on your website, stressfree

Use Rocketium code to generate a button on your website.
Representatives of publishing house click on the button to create a teaser video or image on books - Yes, it's that easy!
You own the complete control over the features & templates available to your sellers to maintain brand compliance.

Discover Rocketium Code - our easy to integrate whitelabel product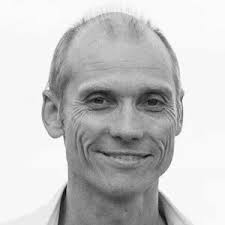 Bill Roberts


Digital Strategiest, Catalyst MDC

Quality is our biggest ROI, We're able to make more videos with existing resources, without compromising the quality.
Tips to boost book sales with book banner
Target readers with visual rich banners

Use high-quality images to avoid pixelation & attract more readers to make a purchase decision.

Adhere to brand compliance

Use colors & text that resonate best with your brand to form an instant connect among customers.

Creative CTA to drive more leads

Increase CTR with an innovative CTA that consumers can't resist but click to explore more.

Improve ROI with more variations to templates

Test out multiple variations of the book banner to finalize on the one performing the best.
To know how to 3X revenue with banner automation software