Video template for article to video converter
Run successful fundraiser campaigns by converting your articles to videos and using this template to invoke strong emotions in your viewers. Vibrant colors, impactful fonts and mesmerising animations flow in the veins of this template.
Checkout an example.
Sign up now
Article-to-video converter
Videos work  100X better than text+image stories, especially when you are celebrating donor participation or raising funds.
Turn your best blog posts and articles into videos by simply pasting their links in the Rocketium video editor.
Auto import text and images from articles and offline docs.
Convert articles to videos
Storytelling templates for non-profits
Woo your audience through video stories that show how you're making the world a better place.
Use preset templates and themes to make pro videos in minutes. No design expertise required.
Get started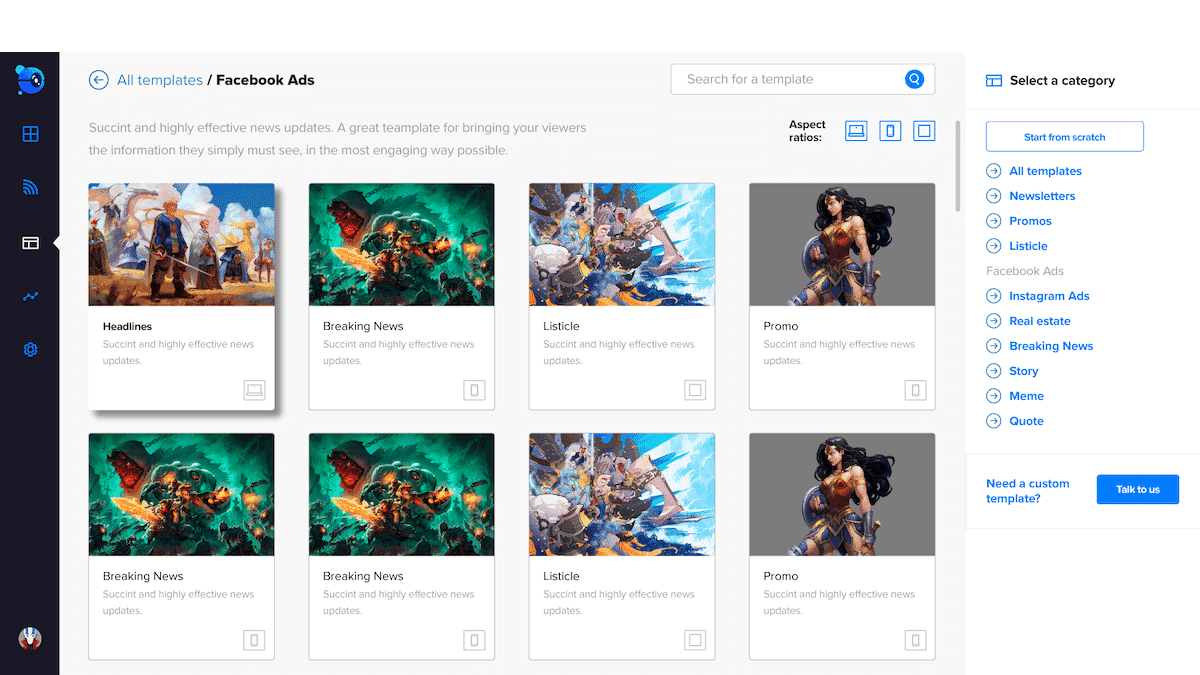 Raise awareness for your cause through branded videos
Capitalize on audience attention through branded videos that are uniquely yours.
Add your logos, custom intros, outros, brand colors, and fonts to existing templates that are built ground-up for cause awareness and fundraising.
Best part? It all takes minutes with our easy Medium-style editing and powerful styling.
Create branded video
Rocketium for awareness videos
With over 90k views in a week, Rocketium videos were used by Milaap in a campaign aimed to provide accommodation and meals to 125 slum children.
Sign up now
Instant sharing to social media
Connect your social handles to Rocketium, and share your videos to platforms like Facebook, YouTube and Twitter instantly.
Get video analytics and insights to measure your video's performance on social media. Clone videos and perform A/B tests. Improve, learn, and create high converting videos.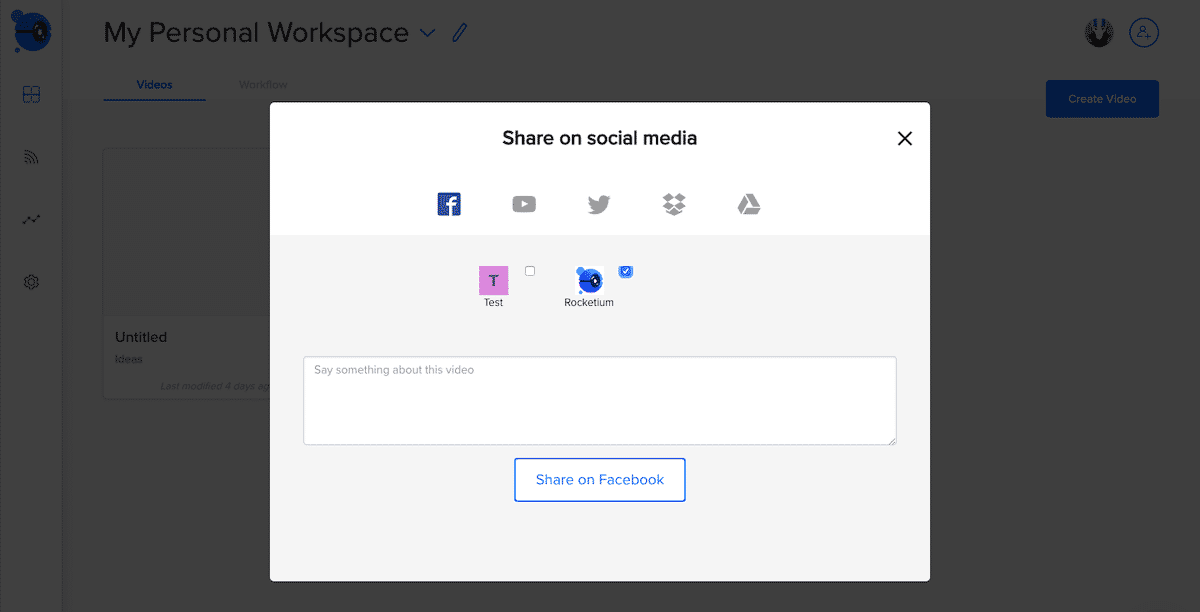 $50,000 raised from a single Rocketium video on Facebook
Within the first week of using Rocketium, Catalyst was able to raise $50,000 in donations from just one Rocketium video, which they put up on Facebook for a cancer non-profit.
Try Rocketium for free
Multiple video formats and orientations
Choose from 5 aspect ratios. Square (1:1) for Facebook, Twitter and Instagram, landscape (16:9) for YouTube and web pages, and Portrait (9:16) for Snapchat and IGTV.
Make Facebook cover videos to capture Facebook's autoplay advantage, and Instagram native video ads to tap into Instagram's millennial population.
2 billion stock images and footage
Upload your own images and video clips, or pick from over 2 billion royalty free media assets from the biggest names in the business.
Auto-translate videos to 100+ languages
Raise funds and boost donations through videos for audiences from different parts of the globe in their local languages. Over 100 languages supported.