43% marketers at non-profits agree that video marketing is an effective way to build brand awareness. Yet, when it comes to content marketing strategies, non-profits seem to steer away from videos for marketing and fundraising.
95% members feel that content from a non-profit is trustworthy and more than 50% rely on content and research to make decisions. The question really is not why video, but how video.
Or better yet,  "What kind of videos do I make?".
---
A quick look at video marketing amongst leading non-profits gives you a sense of the trends in video marketing for fundraising and audience engagement specific to not for profit organizations.
Here are a few tips and facts that can help in making videos that stand out and become your key acquisition channel.
1. Videos can be A Great Channel To Solicit Donations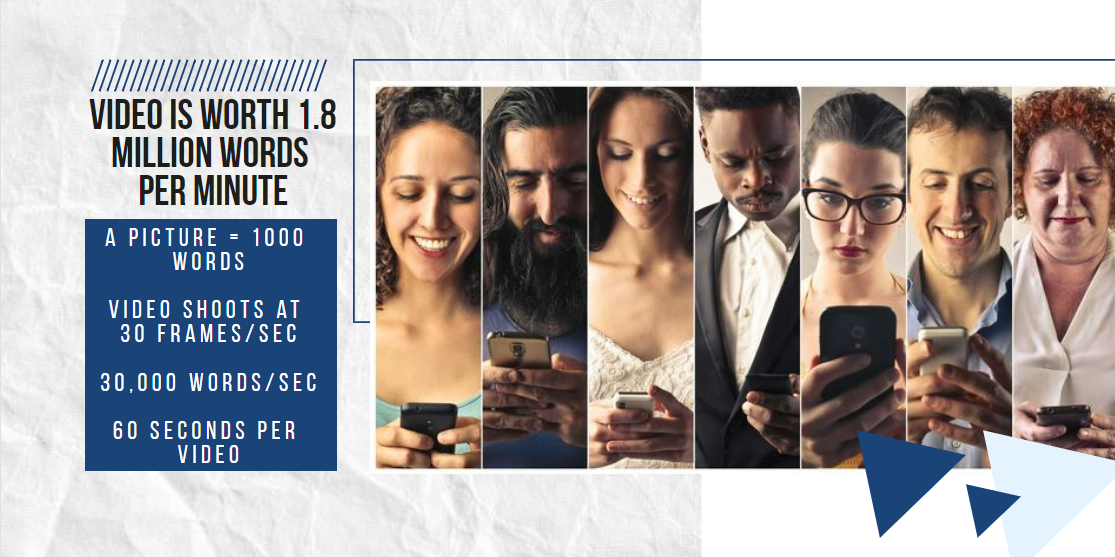 Forrester Research's Dr. James McQuivey infers that a minute of video is worth 1.8 million words. Videos have the ability to show how your nonprofit mission can help, rather than just explain how or why. People tend to become more emotionally invested in videos and engaging video content maybe the best tool for fundraising yet. Marc Koenig at NonProfitHub says fundraising videos are about raising money, not awareness. The time and money spent creating the video (or any marketing expenses, really) needs to result in value creation. Videos that inform and educate are great for awareness but rarely have any ROI.
When funds and spending are capped, nonprofit videos need to stress the need for the viewer to care about the issue enough that they will donate. In other words, make your call to action count, as anything less should be considered as a missed opportunity for the nonprofit.
2. Target A Specific Nonprofit Audience With Your Video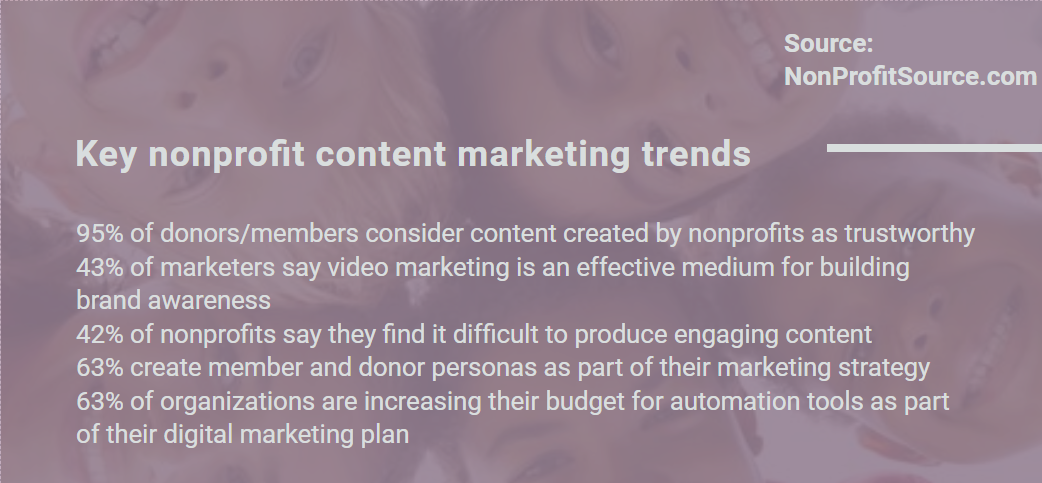 Who is your target audience? Why are they watching? What device are they using to watch? How did they come to find your video?
These are questions that you'll need answers to while creating your video. A spray and pray – make a video and try to see who responds the best to it is not a strategy. You'll need to have a target in mind, by creating a video specifically for a demographic.
Videos offer a lot of benefits over text, and you'll need to make sure you jump at the chance to utilize that in your video creation process. No one wants to watch a video that makes them do a lot of reading. Take advantage of video letting you show all the nuances in everyday conversation that are often lost in the written word. Here are some handy statistics on how members and audiences are consuming digital and video content to help you solidify your strategy.
The average user spends 88% more time on a website with video options. It's also projected by 2021, 80% of internet traffic will be due to videos. So, the best way to get a boost in your donations is to let users consume the media in the way they prefer, which starts with videos.
A Visible Measures research reports that many laptop and desktop viewers only stick with video for 2 minutes or less, while mobile users are more patient. iPhone users watch 2.4 minutes on average, Androids users give 3 minutes of their time and iPad users 5 minutes.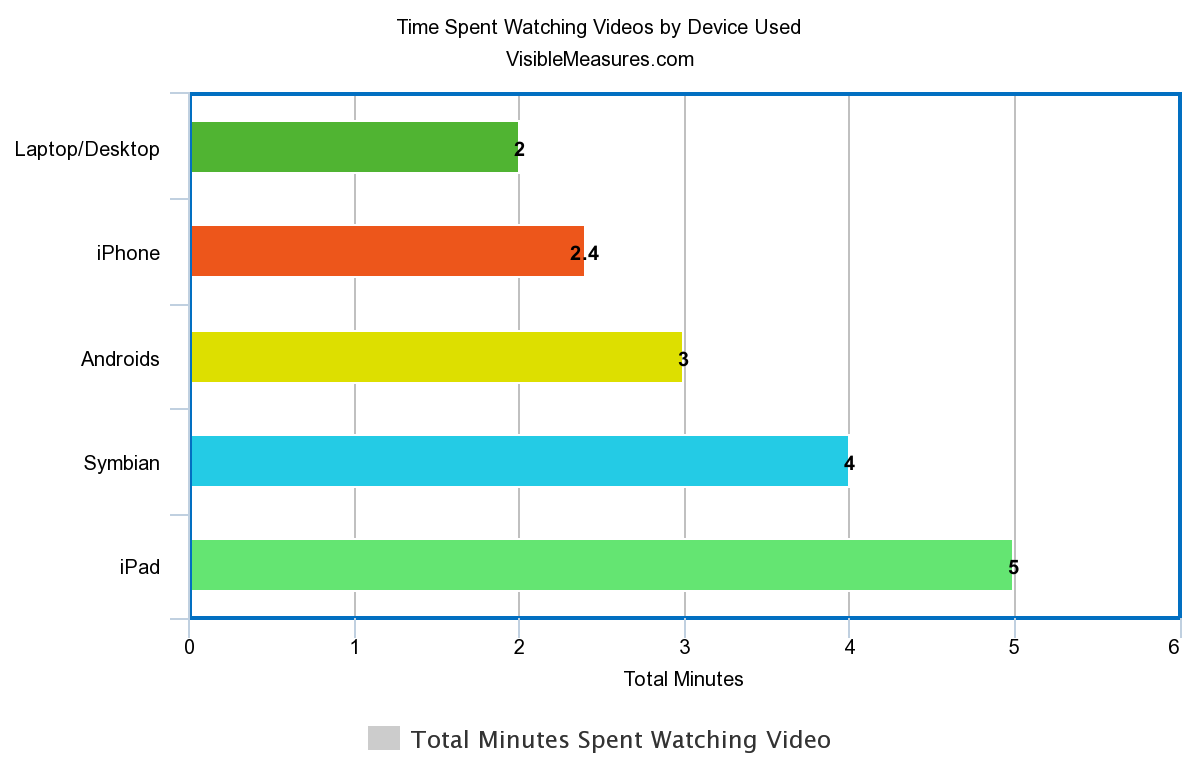 You don't need long-winded videos to get your point across. Create videos that are powerful, relevant and are easily shareable. Try tools like Rocketium that give you the benefit of professional video creation features and help you create web and social ready videos in minutes.
While it may seem difficult to cram all the information that you want distribute into a video while keeping it short, longer videos demand too much from the viewer. It is unlikey that you will keep a potential donor interested in what you are saying if your videos are longer than 3 minutes.
Making and sharing videos does not have to be some complex marketing and branding activity that is typically associated with astronomical costs, intensive efforts and roadmap. It can be, and is, simple. You can create brand new videos or even use your existing marketing content and repurpose them into videos for the social verse. Try one now, free.
Conclusion
While traditional ways of fundraising for nonprofits are tried and true, video is the way of the future when it comes to consuming content online. It's best to keep your nonprofit prepared in order to ensure you are not missing out on potential donations that can help your mission.
---
Russ Davidson is a Digital Marketing Specialist at Software Connect, a company that provides free software and application recommendations based in Milwaukee, WI. Since 1996, we've helped thousands of companies find the best solution for their needs by understanding software requirements and pointing them in the right direction.