Cisco predicts video is expected to make up 82% of all internet traffic by 2022. Indeed, video has arrived in a big way. Let's face it — reading is no longer the dominant or preferred form of consuming online content. YouTube has become the morning news channel for millennials and Gen Z, and Netflix, the 24/7 movie theatre.
Vimeo, Amazon Prime, Facebook feed, Instagram Stories, Snapchat – all these are shaping our outlook on the world, events, and trends. And it's not just big brands which are creating multi-million-dollar Super Bowl ads, even teens are earning big bucks on TikTok.
Video is also emerging as a strong marketing tactic for B2B brands as it is for B2C businesses, for reaching, educating, and nurturing potential customers. If you are a promising startup with a strong desire to spread the word about your products or services, missing out on video marketing isn't something that is recommended.

Why video marketing for a startup?
Right off the bat, video marketing beats conventional marketing in so many ways. Did you know that 90% of consumers say video can help them make buying decisions? Or as much as 62% of people agreed to be more interested in a product after seeing it in a Facebook Story?
Here are a couple of reasons why we think video marketing makes a lot of sense for aspiring startups.
Easy to perceive
A study says, 65% of people are visual learners, which means one good video is worth a thousand words for them. This stat is important for startups that are developing unique, innovative, and complex products. It's way easier (not to mention, fun!) to demonstrate the subtle workings of a product or idea through a video rather than writing a long story. Think about it; as a consumer yourself, what'd you rather engage with – a video or a long-form article on Hyperloop? And here's more food for thought. LinkedIn says that its users share a video as many as 20 times on the platform's feed, more than any other content format, while video marketing campaigns can generate view rates as high as 50%.
Precision targeting
With videos, startups have more than a fair chance of boosting customer acquisition as the videos can be tailored for different audiences and social channels. For instance, how-to videos are perfect for customers looking to do something themselves, like assembling furniture, purchasing gadgets, or trying new beauty techniques. Humorous videos can be used for engaging with customers and build a brand. Behind-the-scenes videos are great for building trust to make a personal connection with consumers, like testimonials and case studies. Animation/motion videos work well for audiences that need education or motivation.

Image source: https://www.pexels.com/photo/woman-in-black-long-sleeve-shirt-holding-black-ceramic-mug-4612142/

Customer engagement
No other format can beat customer engagement than the humble video. In fact, video generates as much as 1200% more shares than text and image content combined. In their early years, startups need a lot of media buzz, and video is the best, and might we say, affordable way of gaining some exposure. There's so much that startups can do with video – product reviews, testimonials, expert reviews, leadership interviews, tutorials. The numbers back you up – 54% of people want marketers to produce more video content.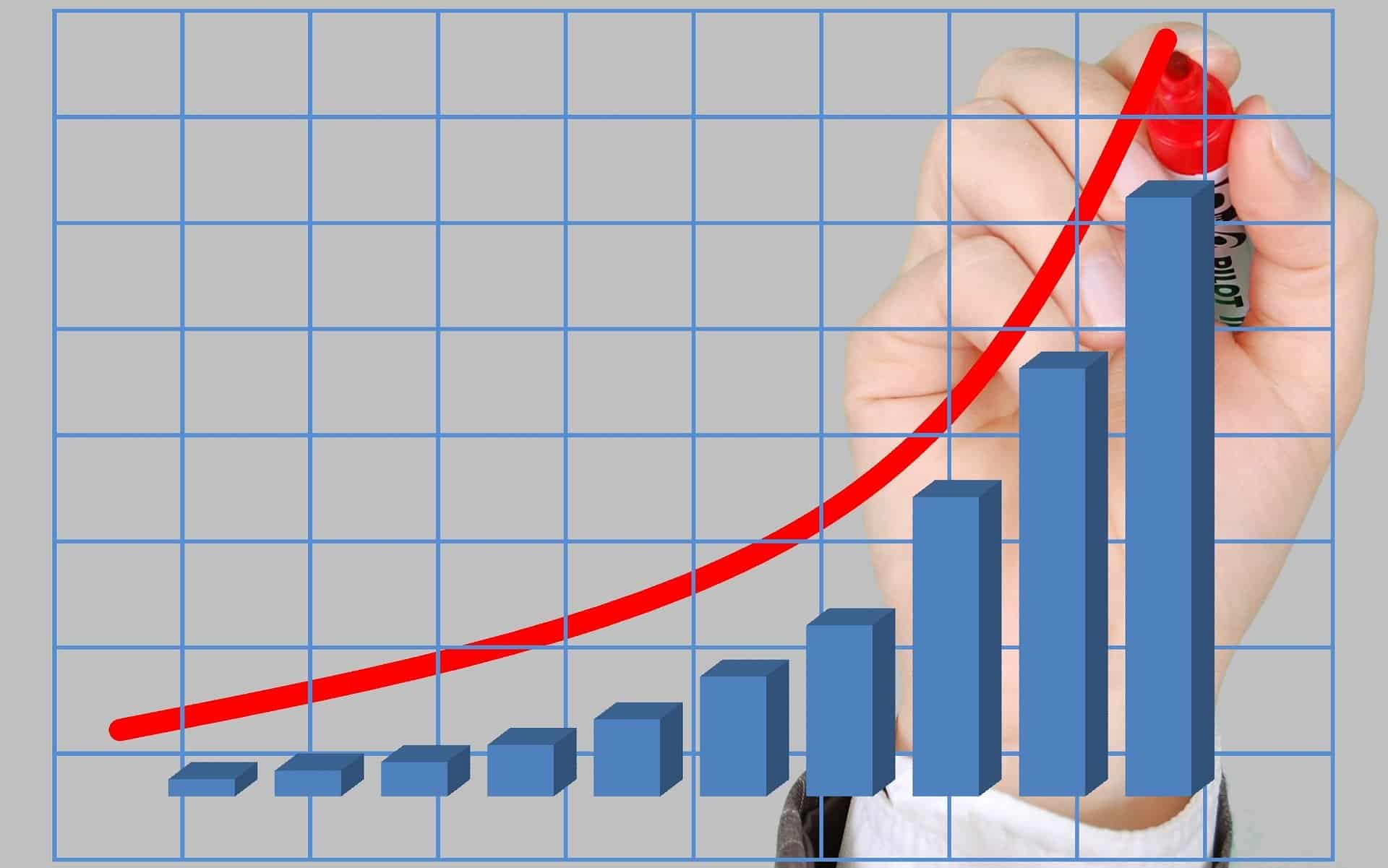 Image source: https://pixabay.com/illustrations/profits-revenue-business-income-1953616/
A natural affinity for voice and emotions
It's human nature to respond to voices, faces, and emotions. Video helps you build an authentic connection with your audience by capturing their attention and driving them to take action. Infusing videos with humor, creativity, and storytelling give you a good head start.

Specific use cases for video marketing
Benefits aside, video marketing has some specific use cases for startups.
New product demos
Whether you're pitching a private investor or doing a Kickstarter campaign, product videos are great to explain your complex ideas in a simple way. Traditional PowerPoint slides don't stand a chance against the short, interactive videos highlighting the product's USP.
Validating a business idea
Through a video, you have a far better chance of getting your business idea validated or showcasing an MVP even before it's ready. This early-stage feedback also helps you do course corrections, re-prioritize some elements, or change the complete product focus altogether. Videos save startups a ton of money and time.

Video marketing strategy
Now that you're no longer on the fence, let's talk strategy. Just because there are good numbers in video marketing, it doesn't mean you can start generating them like cola cans. You need to think about the steps you need to take for videos to start yielding tangible value for your business.
Who — is your target audience? Making a video for a c-suite audience or an executive pitch is very different from marketing to a younger audience. It's important to have a communication strategy in place.
What — are you going to create? People don't want to watch mindless fluff, no matter how fancy animations you add to them. Regardless of your audience, your videos must tell a story. Even if the quality isn't perfect, you'll have far more chances of getting engagement over a video that has engaging and meaningful content.
When — you must be consistent in the messaging by producing a series of videos. If you just do one great video and lie low, it won't work for your brand for a long time. To increase engagement, you must consider a series of videos built on a single concept and deliver the same message.
Where — are you going to use your video? It's an important aspect of your marketing strategy as depending on the distribution channels and audience, the messaging has to be tweaked. Even the videos need to be adapted as per duration, aspect ratio, resolution, file size, and other parameters.
Why — here, the goal of the video marketing campaign needs to be set. What is it that you wish to achieve by making this video? Is it growth in traffic? More conversions? Boost in brand awareness or customer loyalty?
Step 2: Where are you publishing the content?
Depending on the channels, you need to realign your video marketing strategy. For example, if you're looking to create a lot of "explainer" or "how-to" videos, YouTube is your best bet as it offers capabilities for making long, high-resolution videos. If you have a YouTube channel, upload the video there and follow all the best practices to ensure it reaches the right audience. Use annotations and cards in the right places.
Other platforms, such as Instagram/IGTV, Snapchat, Tik Tok, Telegram, or Facebook, require a different approach when it comes to vertical or horizontal video orientation, subtitles, duration, etc. When making videos for any channel, ensure you have an SEO strategy in place to come up with the right keywords. Using keywords in the title and the description of the video is a must, and so is adding tags and other information like contact info, links to social media channels, and link to your website in the video description box.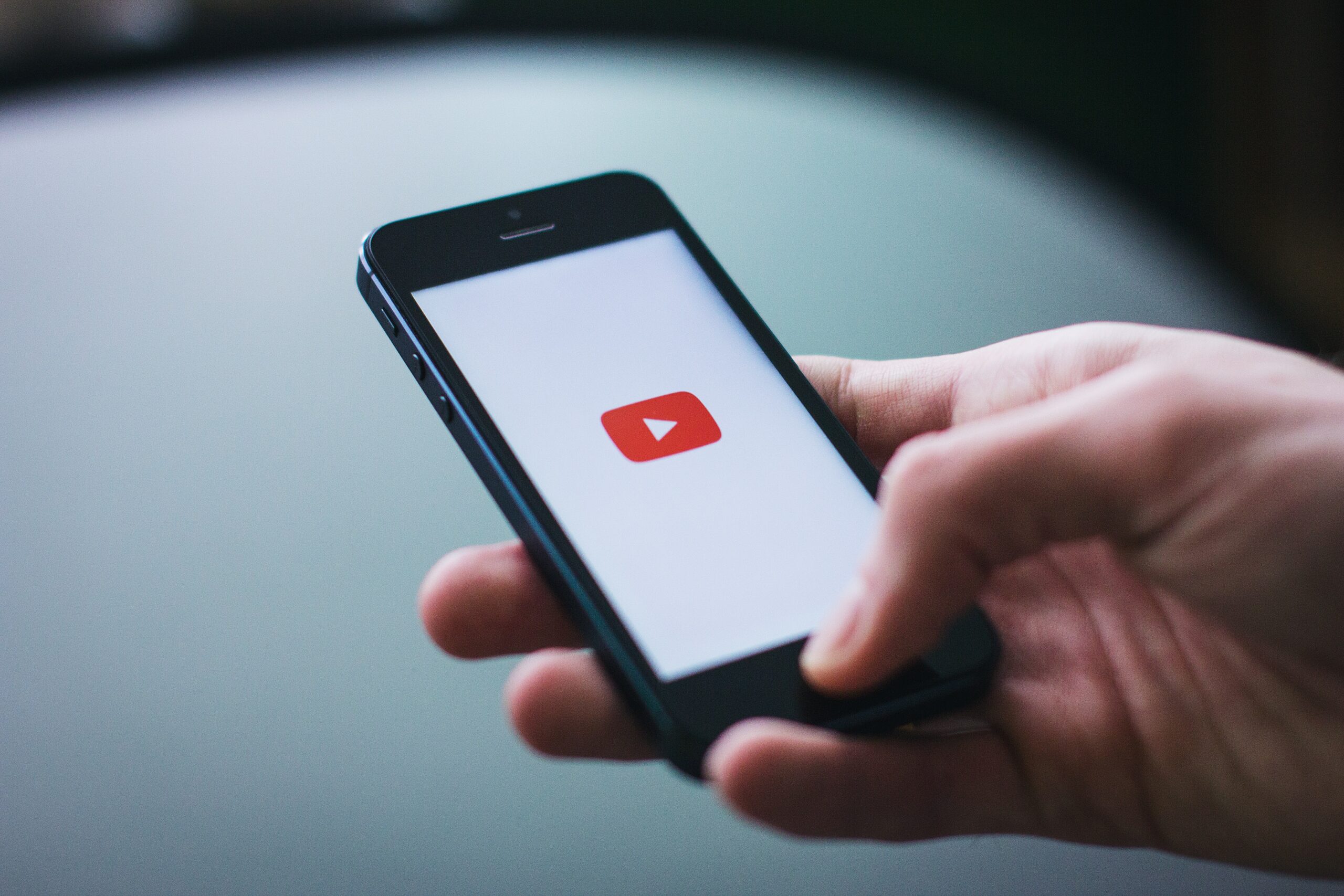 Image source: https://www.pexels.com/photo/mokup-smartphone-technology-phone-34407/
Step 3: Who will execute your strategy?
This is an important question to answer. Who will execute your strategy – is it going to be in-house, or are you going to outsource it to a trusted partner? Your answer will depend on the expertise available to you as well as the budget. It'd make complete sense for you to outsource the video if you don't have the expertise, while DIY can work if you're a bit short on budget and have workable expertise.
Step 4: How will you measure your marketing strategy?
Each piece of content must be measured to gauge its effectiveness, and video is no different. Here are the top metrics to track your video performance:
Views show how many times your video is played
Play rate measures your video's effectiveness
Social shares measure social media performance
Conversion rates show how many leads your video generated
Wrapping up

A business is 53x more likely to appear on the first page of Google if it uses video on their webpage. Even using them on landing pages can increase conversions by 80% or more, per Slideshare.
A video is a powerful tool. When planned and integrated into your marketing funnel, it can elevate your brand message, attracting, educating, and converting more buyers into leads and sales.
Ensure that you pay close attention to your video marketing strategy in order to derive the most benefit possible – it will be worth the effort!