Whether you are setting up a News Platform or running an existing one, you cannot NOT include videos. Quite often digital journalists and online publishers get side tracked while constructing a successful video strategy for media industry. Here are a few that you can experiment with.
1. WOO YOUR AUDIENCE WITH INTRO VIDEOS
Consider adding short videos (upto 1 minute) in the first fold of your news articles. This way the first thing a user will do as soon as he opens your article link on your news platform, is clicking the play button.
What should be the added content on news video?
The video content can vary with the news articles. For lengthy pieces, you can make a short video summary of the article. If your article contains lists (like, Here are 7 new breakthroughs in Artificial Intelligence from 2017) then your video can contain the topics of these list items. Once the user sees the video, he can scroll down and read the list items in detail.
Fox News has a similar strategy. Most of the videos they use in their articles are news clippings from their own live segments.
How do videos actually help my news platform?
---
How do I evaluate if this strategy works?
You can start with linking your platform with Google Analytics or an alternate analysis tool. If you have an internal system set up that tracks these metrics, then it becomes even easier.
The metrics you can keep an eye on:
Average Session Time: This tells you how much time a user spends on your website on an average. Including videos boosts this metric directly. This is because your audience spends more time watching the video you've put up than they would in a non-video article.
Bounce Rate: This tell you the percentage of visitors to your website who navigate away from the site after viewing only one page.
Pro-tip: To improve this metric, include elements like "Recommended Articles" or "Similar Articles" or "You may also like" which contain 2-3 relevant news pieces, at the end or in between the current article a user is reading.
2. SHARE VIDEOS ON SOCIAL MEDIA
Many publishers' videos had 75–100 million views on social media, far more than they could ever have expected using their own websites!
When you share the video, make sure to include the link of your article in the description of the video. This is a good way to direct more traffic to your own website from social media. This way only viewers who are interested in the video and want to know more will click on the link. This guarantees that they will spend more time on your website, read more relevant articles and the chances of them signing up for your newsletter will be higher.
What should be the content of these videos?
You can repurpose the articles you are including in your articles. This way you will save time on video production and the visitors who have come to your news platform after watching a particular video will relate better to the article if they see the same video as the intro.
Experimenting with a set of videos is also a bold choice. You can then experiment with which video to be included in the article and which video to be shared on social media. Since this has not been explored more, it can prove to be a dark horse and you can be the first one to share a success story!
To whom do I show these videos?
Just posting on your official social media handles is not enough, especially if you have only a handful of followers. Create a list of groups, forums, discussion channels, communities and platforms. Keep updating the list as and when you come across places where there is a discussion on the topics relevant to the articles you write about on your platform.
For example, if you have a category of Tech News where you frequently put up latest trends, you can find a slack community that discusses latest tech trends and choose to share your videos with the members.
What tools can help me here?
Buffer is an amazing service that lets you schedule posts on various social media channels. It also gives you analytics of your published posts.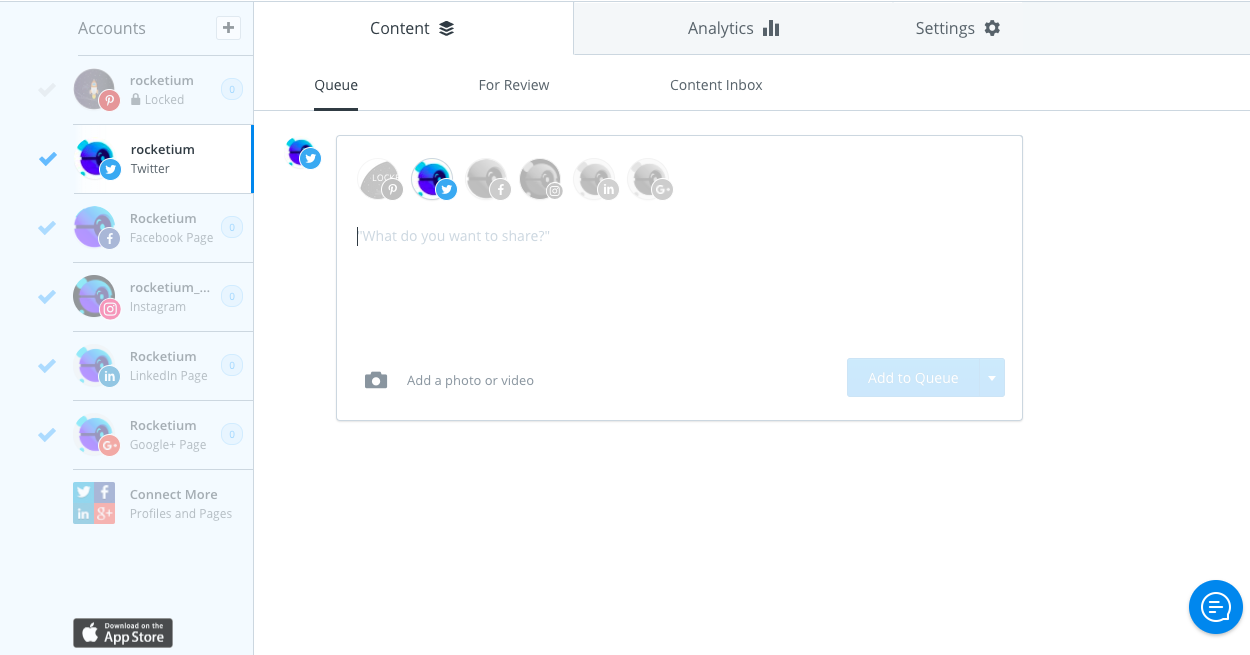 Rocketium is an online platform that enables journalists to make text based, Buzzfeed style videos for social media. It comes loaded with features. Here is an example of a video you can make using Rocketium:
3. INCLUDE VIDEO LINKS IN NEWSLETTERS
Newsletters are the best way to keep your subscribers engaged and maintain a stable source of traffic for your news platform. Due to spam and security reasons, video is not supported in email across some major email clients, such as Gmail and Yahoo. The last thing you want is your emails ending up in your subscribers' spam folders.
Instead, you can include an image (which should be the thumbnail of your video) to the email and add a "play" icon on the image, and then hyperlink it to your news article. Once the user is redirected to your article, make sure the video you have included has the same image as the thumbnail, and it plays automatically. This creates a continuous flow for the user, without him having to click play.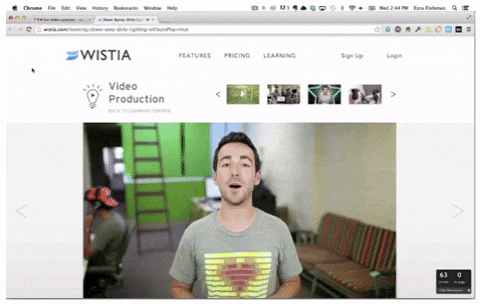 What tools can I use?
You can use PopupMaker to prompt your visitors to sign up for your newsletters. Once you start getting a list of email ids, you can use Campaign Monitor to send scheduled newsletters to your subscribers.
Great! So, what's my next step?
Select a strategy to implement (or all!), create a timeline and define the goals for each strategy, subscribe to the tools you need, and start making videos ASAP!