Real estate video marketing has seen a steady rise in the past few years. In this article, I will break down all the different stages your potential buyer will go through, and how effective videos are to guide them through their journey to your ultimate goal – a sale.
Acquisition (or Lead Generation): First Step of Real Estate Video Marketing
Let us consider this scenario: Mr. and Mrs. Smith, two assassins living a secret life, want to move into the suburbs of New York City and are looking for a cozy 2 bedroom house.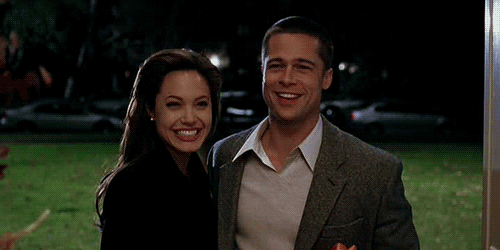 Here are a few ways in which you can get them to visit your website, and let them know your real estate platform is the right one for their needs:
1. Property videos to boost organic traffic from search engines
The first thing most of us do when we want to search for something on the internet is going to a search engine. Google, Bing, and Yahoo are some of the most widely used search engines.
An ideal search query typed in by the Smiths would be "2 bedroom house for sale in New York City". Now, your website needs to beat your competitors and rank above them in the search engine result page (SERP).
Video marketing boosts SEO. By adding a video like this to all your 2 bedroom property listings in New York, search engines like Google will prefer to rank your website above others who don't have a video. In fact, Google is 53 times more likely to do so!
If your platform has a video for every property listing, it will boost your ranking on search engines and improve your real estate marketing efforts!
2. Real estate listing video ads on social media to increase qualified leads
A married couple in their mid-20s is very likely to have social media accounts. The social networks with most users are – Facebook, Instagram, and Twitter.
By using advanced targeting filters provided by these social media platforms, you can make property videos, post them as video advertisements, and ensure the Smiths see them in their daily feed.
A short, engaging video like this lets the Smiths know that you are an online real estate platform where they can find a potential home. Did you know that 75% of Instagram users have performed an action such as visiting a website, after viewing a video?
Video ads can also be used for retargeting. Say Mr. and Mrs. Smith came to your website, browsed properties in New York but then left before taking an action. You can use this information to show them video ads of New York properties on social media, and encourage them to visit your website using a CTA (Call-To-Action) like "Know More" or "Visit Now".
Create real estate property videos at scale!
Use Rocketium's video API to make property videos from your database listings. Easy and hassle-free integration in minutes!
Engagement (or Nurturing): Second Step of Real Estate Video Marketing
Alright, so the Smiths know that your website exists, and have found you either from Google, or clicked on your video ads. The next step is to show them your collection of properties, and convince them to book house visits, or start interacting with your agents.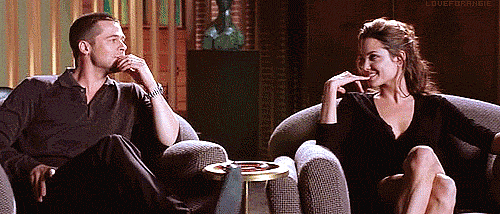 3. Property listing videos to grow website conversion
The average user spends 88% more time on a web page that contains a video (Forbes, 2018). For real estate marketing, you can define conversion as the ratio of the number of users who scheduled a property visit to those who viewed the listing.
A video like this which gives the viewer all the information – square feet, number of bedrooms and bathrooms, amenities, neighborhood overview, and details of the agent – is known to boost conversion by 403%!
4. Catalog videos of properties to get more revisits from existing users
After browsing a few properties on your website, Mr. and Mrs. Smith could not find what they wanted and left. Coincidently, you came across some property owners looking to rent or sell their houses in New York City!
Well, you gotta let the Smiths know that they now have some more choices to browse, and a higher chance of finding what they like. The best way to do this is to send them an email attached with a video that looks something like this:
Pro-tip: Adding the word 'video' in your subject line increases email open rate by 19%. Videos also contribute to a 200% rise in CTR (Click Through Rate).
5. Agent profile videos to add flair to all agent-client interactions
Trust is vital in any real estate transaction. And the key to earning trust is by showcasing credibility. Make an agent profile video for the agent you've assigned to Mr. and Mrs. Smith, and share this video with them.
As in the video above, insert past customer testimonials about the agent, show the properties they have sold earlier, talk about the accolades they've earned, and maybe a small backstory to give the Smiths something to talk about.
6. Personalized videos to improve communication across all channels
Personalized video marketing is rapidly being adopted across different industries. Thanks to the ever-changing landscape of the digital world, data today is more easily accessible than it was a few years ago. By leveraging user data you can deliver individualized messages to current and prospective customers.
Say Mr. and Mrs. Smith booked a property visit through your online platform but did not turn up for the visit. Your agent can now send them this personalized video via email and prompt them to reschedule their visit:
Let's say they did visit the property but have not reached out to the agent who gave them the tour. The agent can now send this personalized video to them via email:
Lauren Wadsworth, a sales rep from Dynamic Signal shared something wonderful with Matt, the founder of Verge:
Here are a few personalized fields you can introduce in your real estate video:
First name and last name
Location they are looking properties in (state, city, and locality)
How many bedrooms they are looking for
The property size (area) they are interested in
Agent assigned to them
The date they have scheduled a property visit on
The deeper you go into personalization, it will directly impact the results of your video campaign. If you notice, some fields are derived based on the visitor's behavior on your website (like which location they searched, and what type of properties they clicked on), while others are directly extracted from the user (like name and email) during signup.
Decision (or Conversion): Final Step of Real Estate Video Marketing
Wow, so the videos worked as intended, the Smiths loved the house, and they were really impressed by the agent. The next step is to assure them that they are taking the right decision.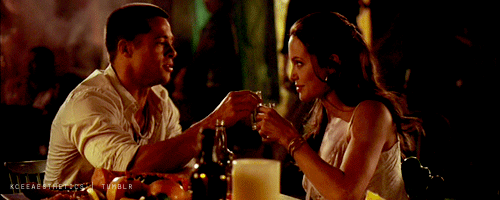 7. Video testimonials to speed up the decision-making process
Customer testimonials have always been a dependable sign of credibility and assurance. In fact, a study found that customer testimonials have the highest effectiveness rating in content marketing, at 89%.
To get started, you should reach out to your existing customers and take their feedback. Here are some examples of questions you can ask:
What made you choose our platform for buying/selling your property?
How impressed were you with _____(name something specific to your client)?
How were we able to help you overcome _____(name a specific challenge your client had)?
How did we meet your need for _____(name something specific)?
How likely are you recommend our estate services to friends, family, neighbors or coworkers? What would you tell them?
Once you have their responses, compile them all to make an enticing video that looks like this:
8. Seasonal video campaigns to engage existing users and customers
Sending personalized emails with videos that welcome new users to their house is a great way to show you care. And, by keeping in touch with your existing users, you can ensure they will refer you to their friends or family, and even come back to you the next time they want to buy or sell a property.
This is a typical example of a personalized video greeting:
Key takeaways
Real estate marketers reportedly get 66% more qualified leads by using videos (source)
Videos can help you discover new avenues to source more qualified leads, like YouTube. Oh, and interestingly, YouTube is the 2nd most-visited website in existence.
75% of Instagram users have performed an action such as visiting a website, after viewing a video.
88% of marketers are satisfied with their social media video marketing ROI (source)
Video marketers have achieved a 54% increase in brand awareness (source)
A video can increase your chances of getting featured on the front page by 53X
What do you think about this guide? Share your thoughts by commenting below 👇, and feel free to bookmark this or share it with your sales and marketing teams!