"If you show enough houses, you learn all the tricks. Every Realtor is just a Ninja with a blazer"

Phil Dunphy, Modern Family, S1E22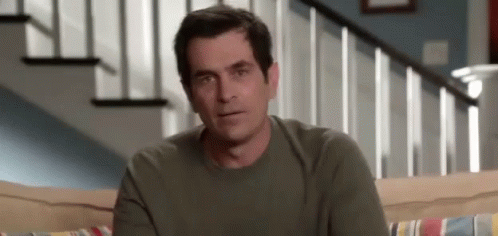 The Real Estate marketing landscape is rapidly evolving, and keeping yourself up to speed has become really important. If you're looking for some tips and strategies for Real Estate Marketing, you've come to the right place – even Phil did!
Here are a few things covered in this e-book:
7 insanely simple Lead Generation ideas for Real Estate,
How to get started with Video Marketing,
Social Media Marketing tips and strategies,
4 Real Estate case studies that show the power of Social Media, and
Tips to get started with Real Estate Video Personalization
Who is this book for?
This book is perfect for Marketing teams of Real Estate companies, agencies catering to Real Estate clients, and individual Realtors. Here's why:
1. Marketing teams
The primary goal of a digital marketer is acquisition, or lead generation. When it comes to Real Estate, you as a digital marketer will be responsible for getting more traffic on your website, and ensuring they submit their details or create an account.
In this book, you will get ideas, tips, and strategies to increase the number of people coming to your website from search engines like Google, Yahoo or Bing, and from social media platforms like Facebook, Instagram, YouTube, or Twitter.
2. Agencies catering to Real Estate clients
Real Estate marketing agencies will find tremendous value in this ebook. You will learn how to get started with video marketing, and more importantly, how personalized videos can be used to nurture leads, and convince them to buy or rent a house from your client's real estate website.
3. Realtors
Offline marketing is great, but online marketing can open up some really good channels for potential buyers, renters, and sellers. The best part is that once setup, these channels will automatically keep bringing in more leads.
In this book, you'll get to know the basics of Social Media Marketing, Video Marketing, and how you can improve your visibility over the internet.
Key Takeaways
Property listing videos influence buying decisions, increase property visits and improve email campaign metrics,
Building a presence on social media is a quick and easy way to generate more leads for your Real Estate website,
Personalization is key – the more personalized your emails are, the greater will be the impact,
Video testimonials are a great way to convert potential users to paying customers. Testimonials help build trust and credibility,
Content Marketing is an effective way to bring in more traffic to your website by ranking higher on search engines like Google. Start a blog and invest time and resources to create high quality content.