👆 This. This is what our users said.
We recently revamped the experience of the Rocketium Editor. Built on user research, feedback and lots of coffee, the new Editor is smarter, faster, and easier to use.
Why did we change things?
The decision to rebuild the Editor was based on 2 factors: user input and technology.
User input above all
The fundamental concept of Rocketium is easy video creation. We wanted the first step in video creation, i.e. adding of content, to be very simple and intuitive.
We rebuilt this entire step because we received constant feedback from our users that things can be improved, and the experience can be more like a text editor rather than a video editor.
Here is a side-by-side comparison of the old and new UI of the Editor:

Smaller thumbnails. Increased focus on text. More scenes in one window frame. Lots of empty space – the experience of adding content is now very similar to writing a doc.
For all you geeks out there..
Our devs rebuilt Rocketium's Editor using a new JavaScript library called React. It is maintained by Facebook and a community of individual developers and companies. You can read more about this library here.
This helps our devs write a cleaner, more modular code that will help us test things better. This also means we can release features at a faster rate.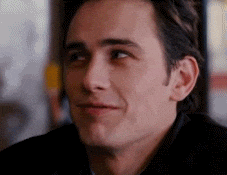 React efficiently updates and renders just the right components when there is a change in data. You can build encapsulated components that manage their own state, then compose them to make complex UIs. This helped our devs build a smoother UI and deliver faster performance.
What does this mean for you?
If you have signed up after the 12th of September, 2018, you will be able to work on the new Rocketium Editor.
But why?
Migrating our existing users is something that we will do gradually. Since this requires some amount of manual intervention, we figured it is best to switch to the new UI first, and then work on the migration. Are you an existing user who wishes to have a crack at the new UI? Just ask! We're happy to oblige. You already know how to reach us 🙂
Improvements:
1. Media recommendations are smarter
As before, you can search for images and video footage from Rocketium's collection of over 1 billion royalty-free media. We've improved our recommendations and you will now get more relevant suggestions now.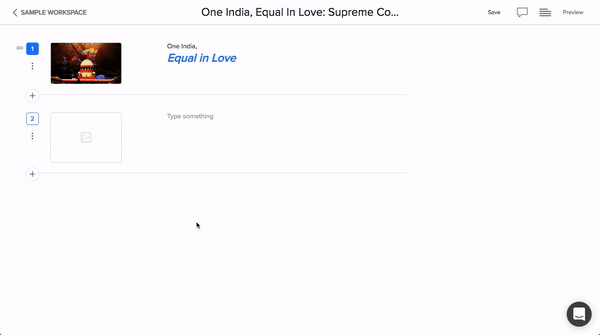 2. Recording voiceover is smoother
To be honest, recording a voiceover was pretty confusing earlier. Our users made sure they shared this with us on several occassions. So, we listened. Voiceover recording is now much more intuitive in the new UI.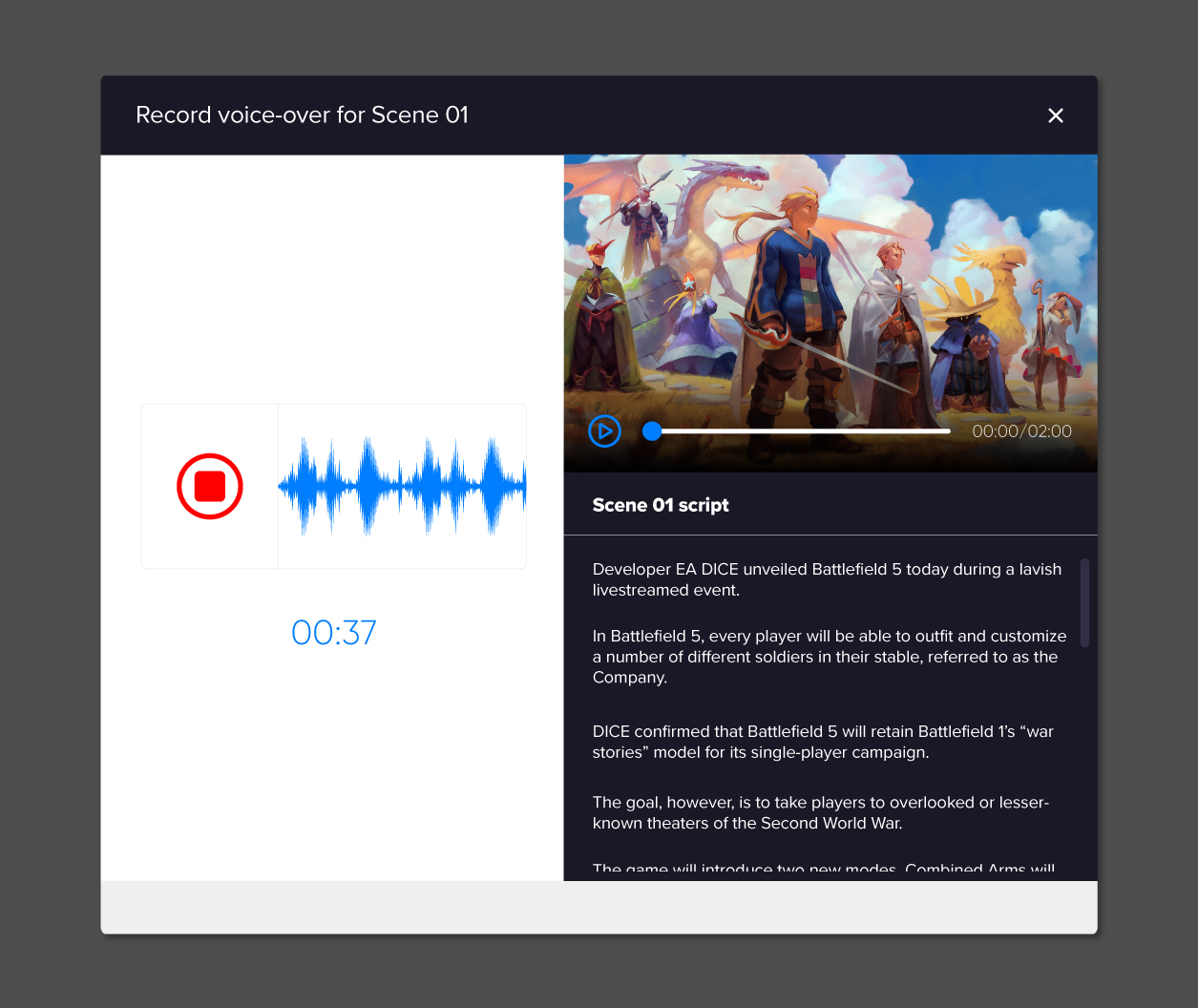 3. Adding, cloning and deleting scenes is easier
Thanks to React, we introduced drag-n-drop. You can now easily drag scenes anywhere in the video.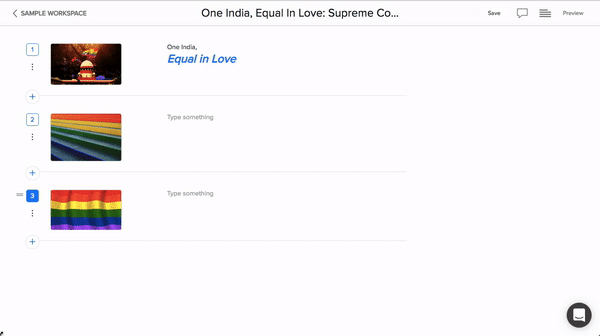 4. Caption movement is fluid
Not only can you smoothly drag captions in one scene, but you can also move captions to different scenes without having to copy paste the text multiple times.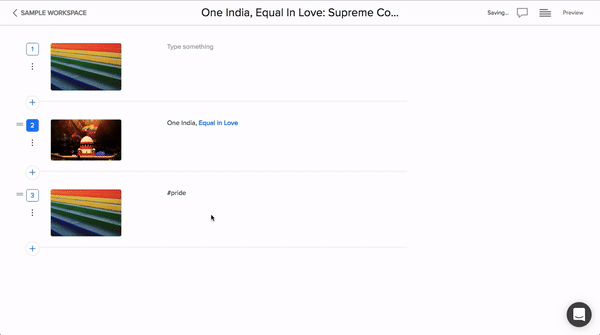 5. Text formatting
The UI of the text formatting options now resembles a very simple text editor, making it easy to understand and use.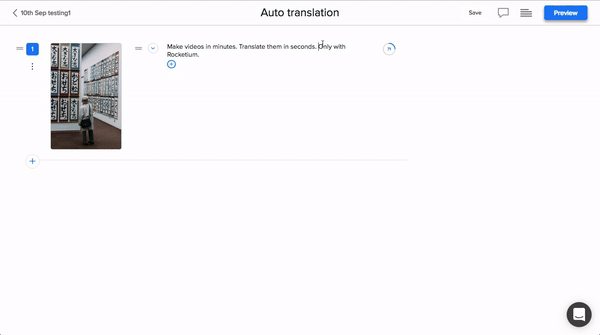 Excited to check this out?
What do you think?
Overwhelmed? Underwhelmed? Or just whelmed? Let us know!