Important points to remember:
Best time to post: (Source: Hubspot)

10 – 11 AM on Tuesdays
7.30 – 8.30 AM on weekdays except Monday
5 – 6 PM on Wednesday and Thursday

LinkedIn primarily consists of a B2B audience, explaining why the highest engagement rates are during Business hours.
Platforms used the most : Desktop and Mobile 
LinkedIn has found that 20 posts per month can help you reach 60 percent of your unique audience (Source: LinkedIn)
LinkedIn: 64% of social referrals to corporate homepage
What do I share? (Source: Buffer)

Industry insight videos
Company news videos
New product & Service videos
This is how you can make videos for LinkedIn:
Once you have signed up, you will be re-directed to your workspace! This is where you will create your first Linkedln video with Rocketium!
In your workspace, you will be able to add various effects, motion graphics, animations, and so on with a one-click process! Thus, video-making has never been easier!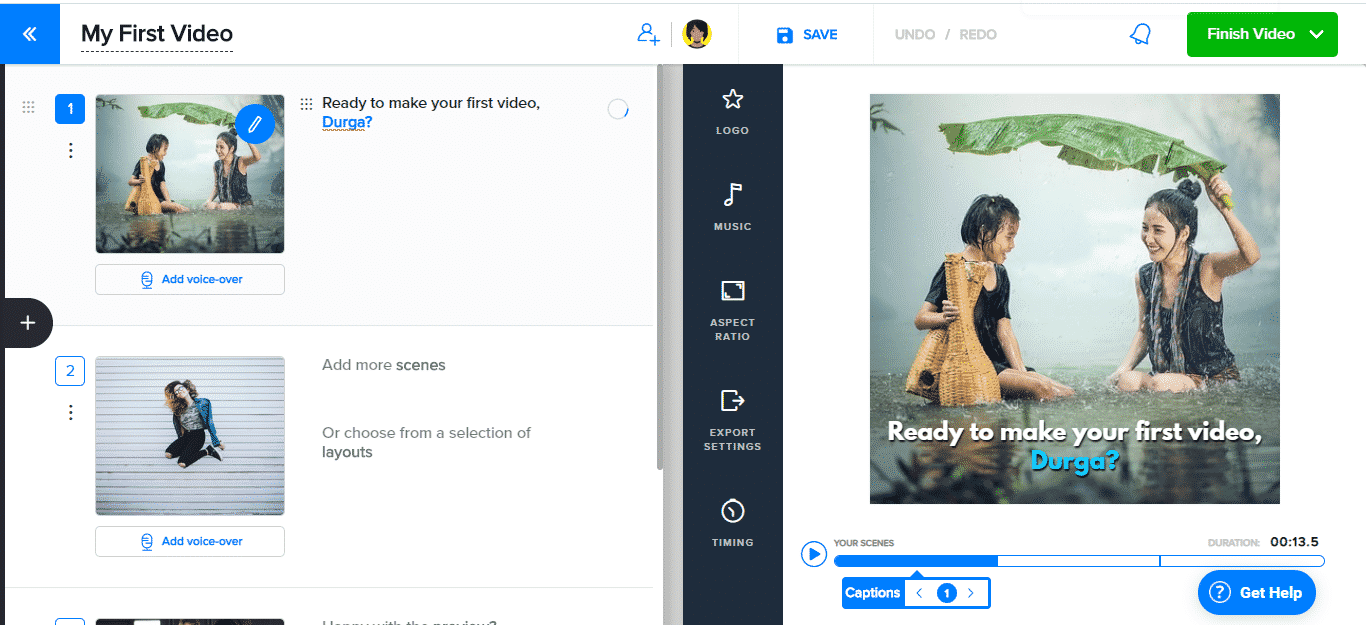 Your video-creating process is divided into three-scenes, making it easier for you to add or remove scenes, depending on your choice!
Press the edit button to add a scene for your video by either uploading your own or choosing from over 100+ video templates provided by Rocketium!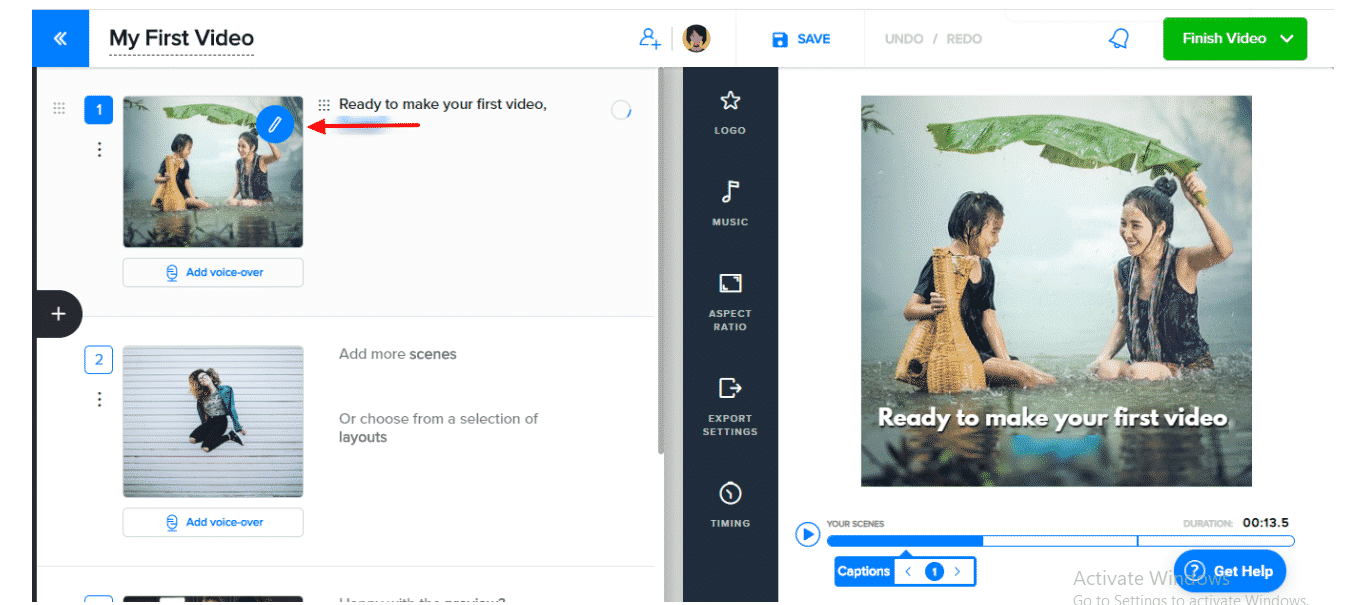 You can also add a logo to your video of your company or customize a logo of your choice by clicking the logo icon!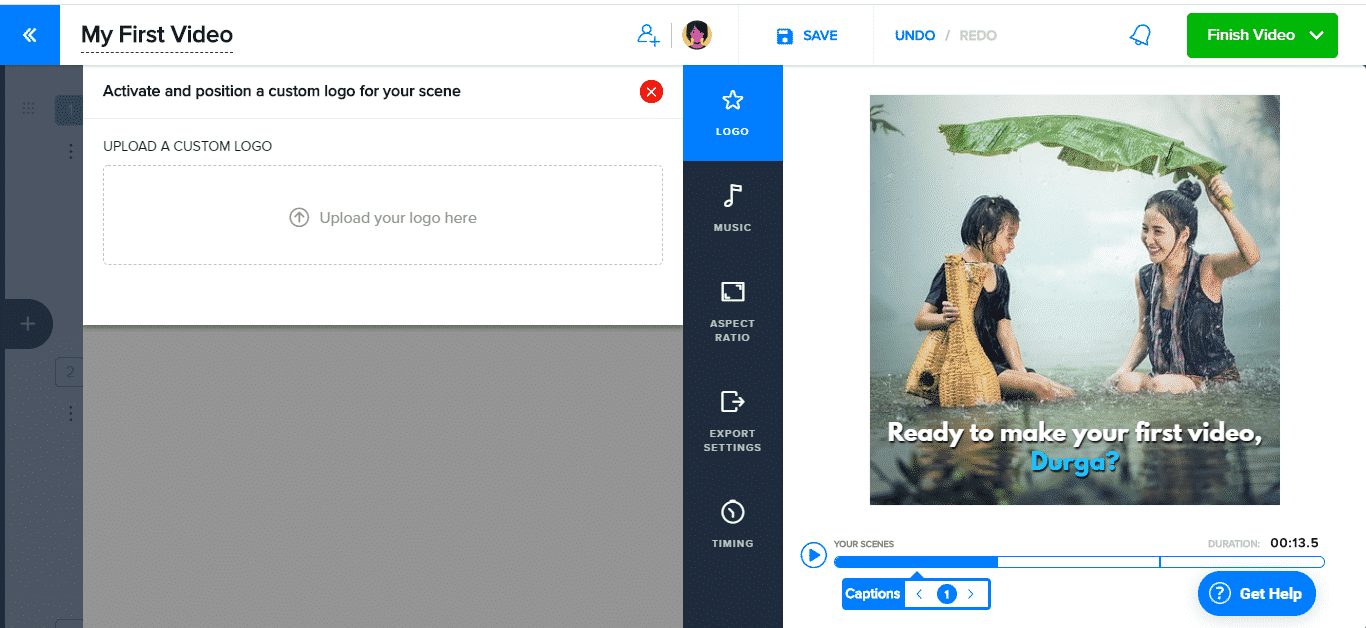 Adding music to your video has never been easier! By clicking the music icon, you can either upload your own music or choose from a variety of options provided by Rocketium!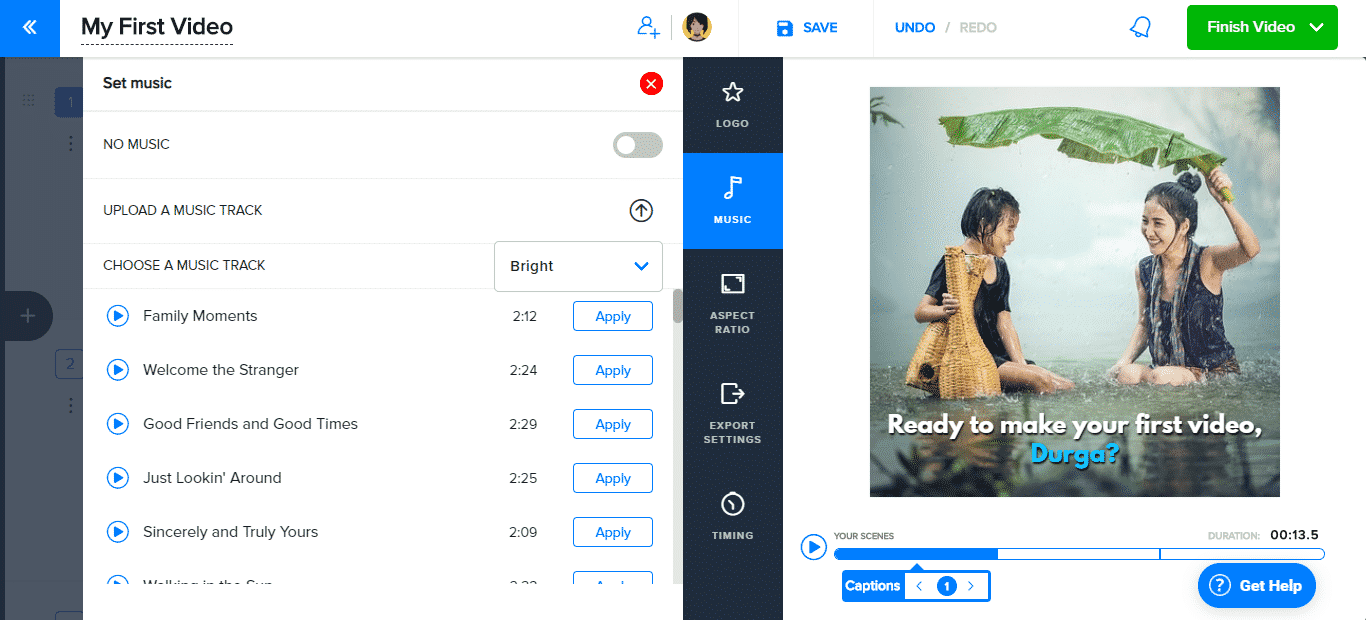 Almost all social media platforms have a preferred aspect ratio while publishing creatives. Click on the aspect ratio icon to choose from! A landscape video is perfect for desktop viewing, a portrait video is perfect for mobile viewing and a square video is perfect for tablet viewing. Also, find out more information on the recommended video size for social media platforms!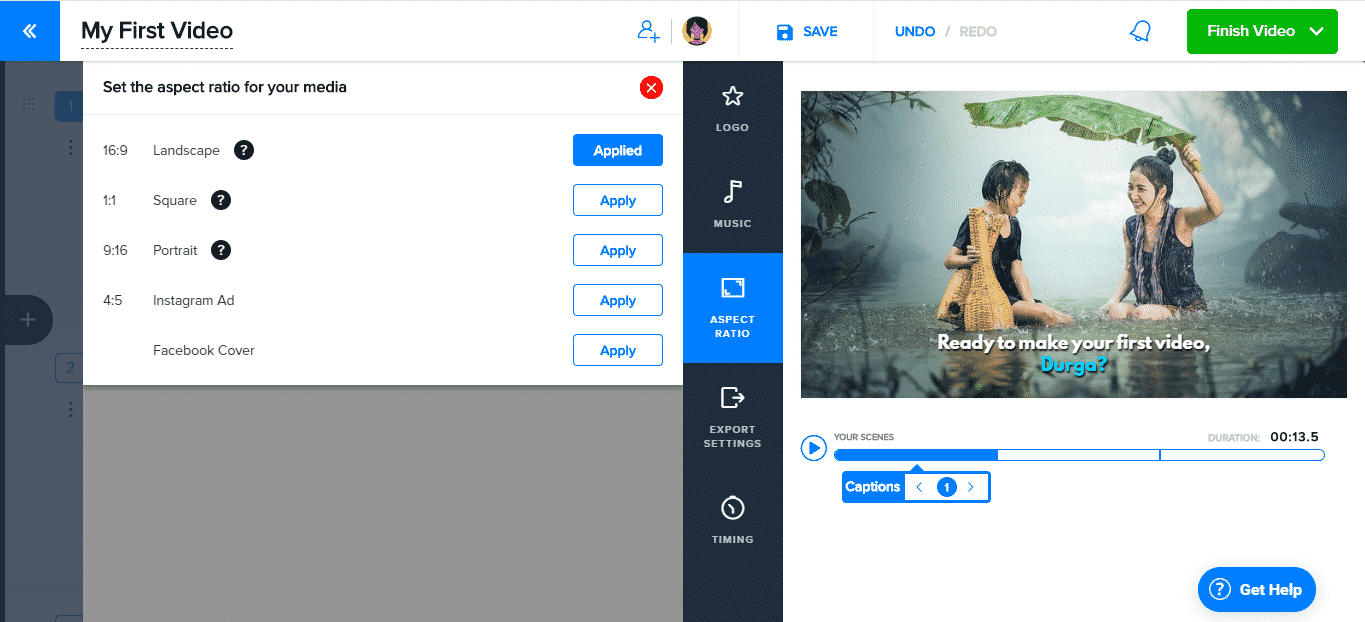 Other features provided by Rocketium to make an online video:
you will also notice various other features in your workspace provided by Rocketium to help improve your video content!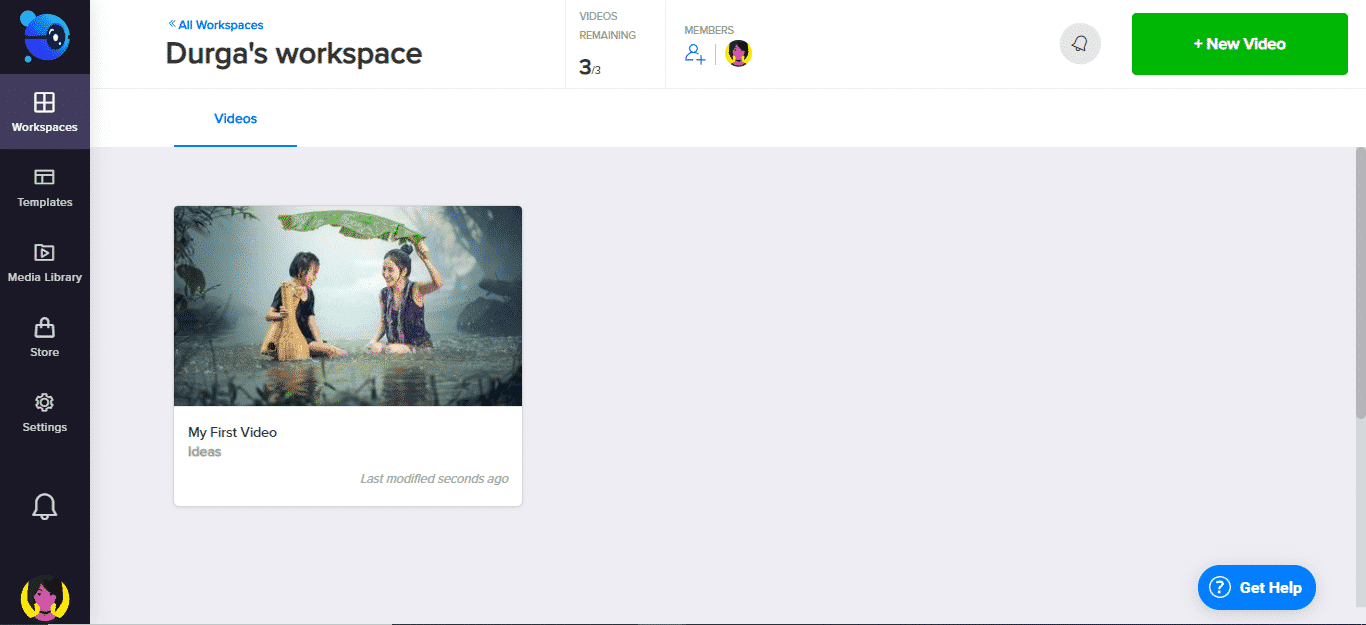 Here you have access to various pre-set templates provided by Rockeitum! Here you can choose templates based on the type of video you are creating, be in for Ads, Ecommerce, News, and so on, all of this are available with just a click of a button! Choose from over 100+ templates to make your video creation process easier!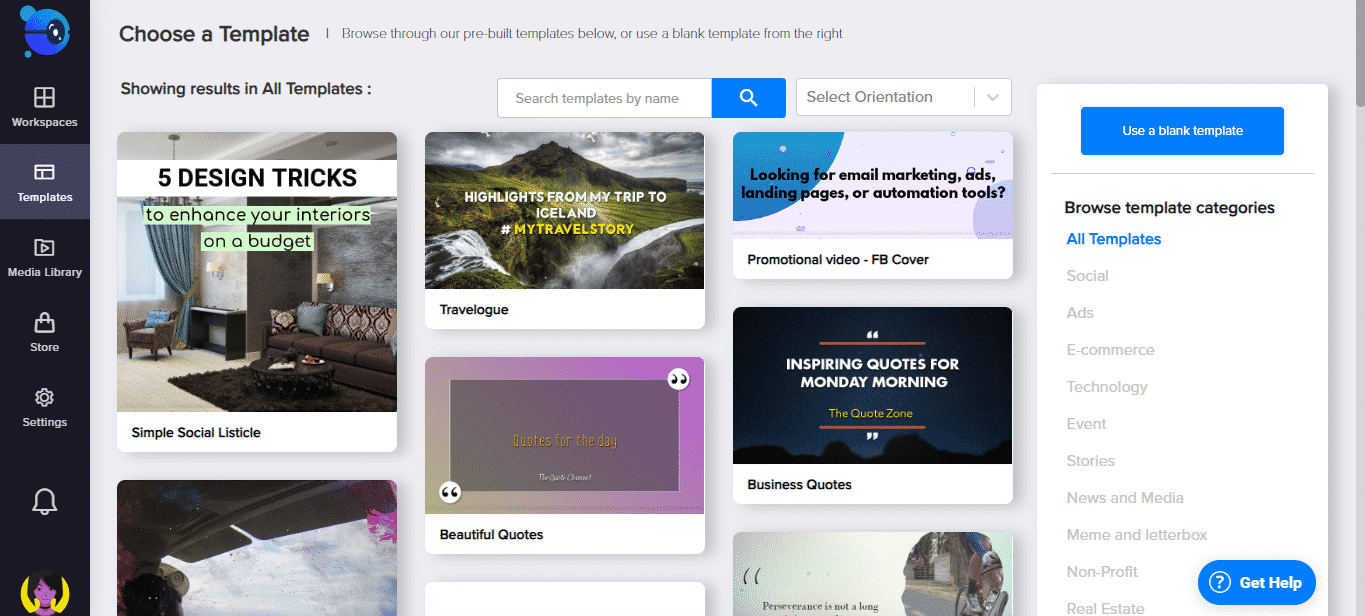 At the media library, you can upload images and videos that are used regularly and save it for later!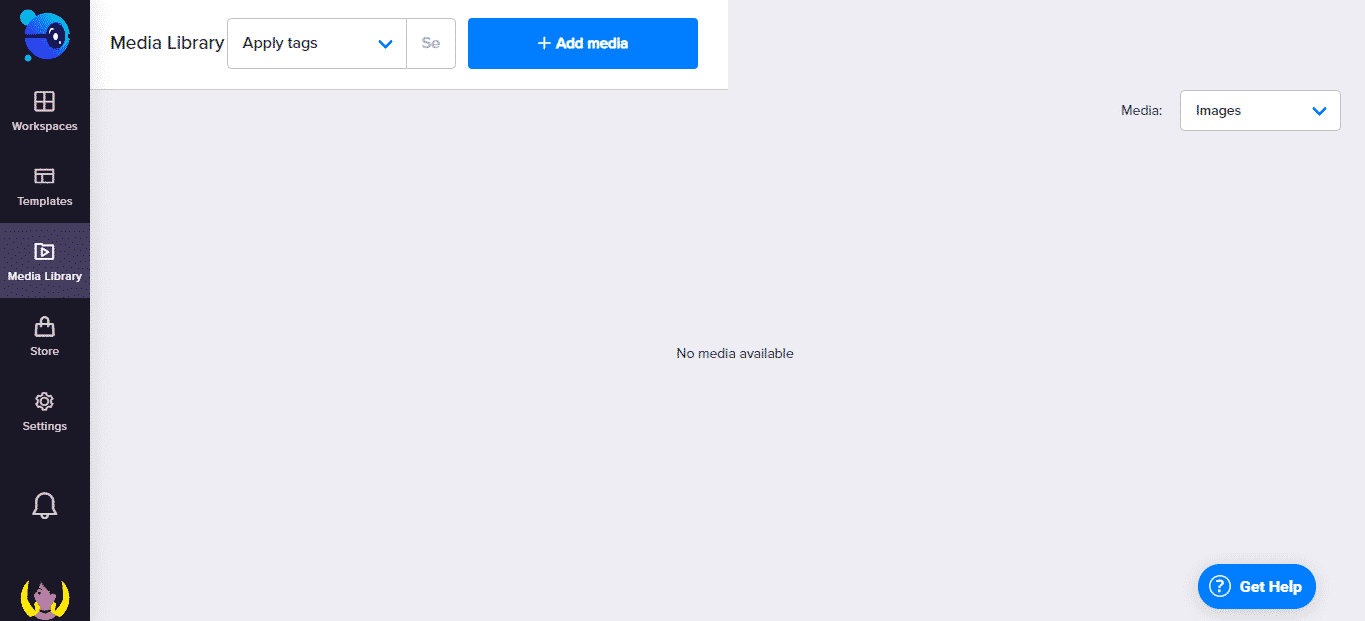 At the Rocketium store, you can purchase a variety of fonts, animations, music, features, etc to add to your video !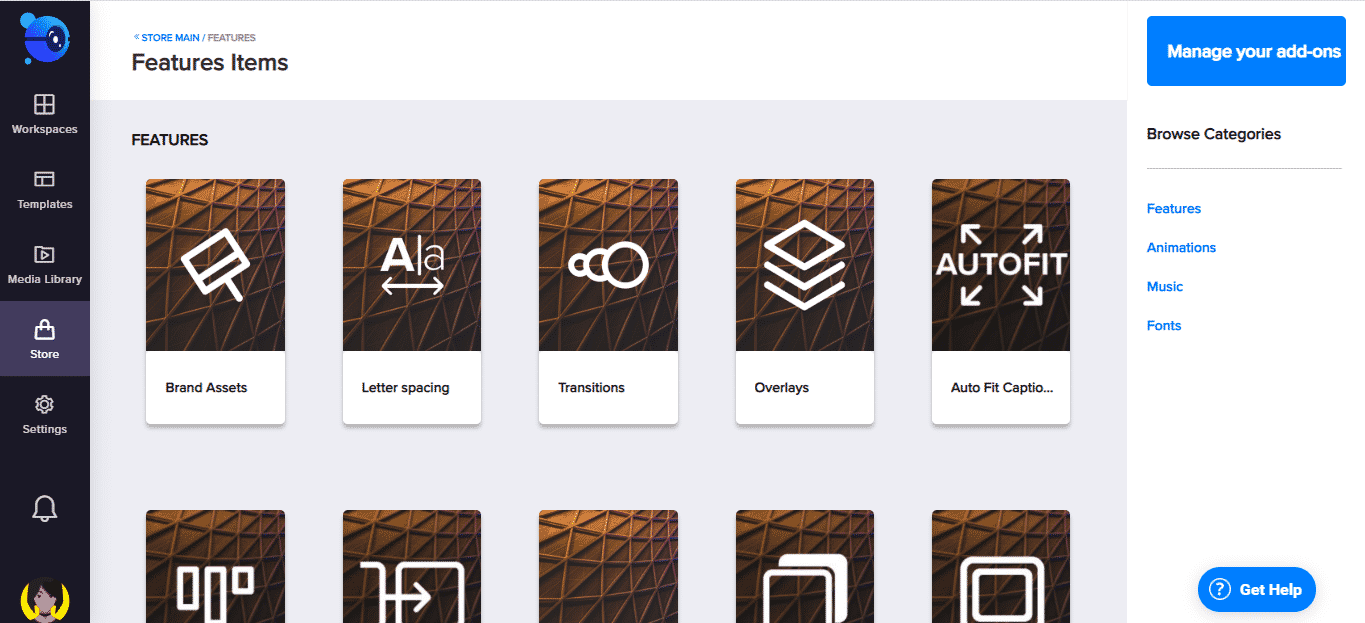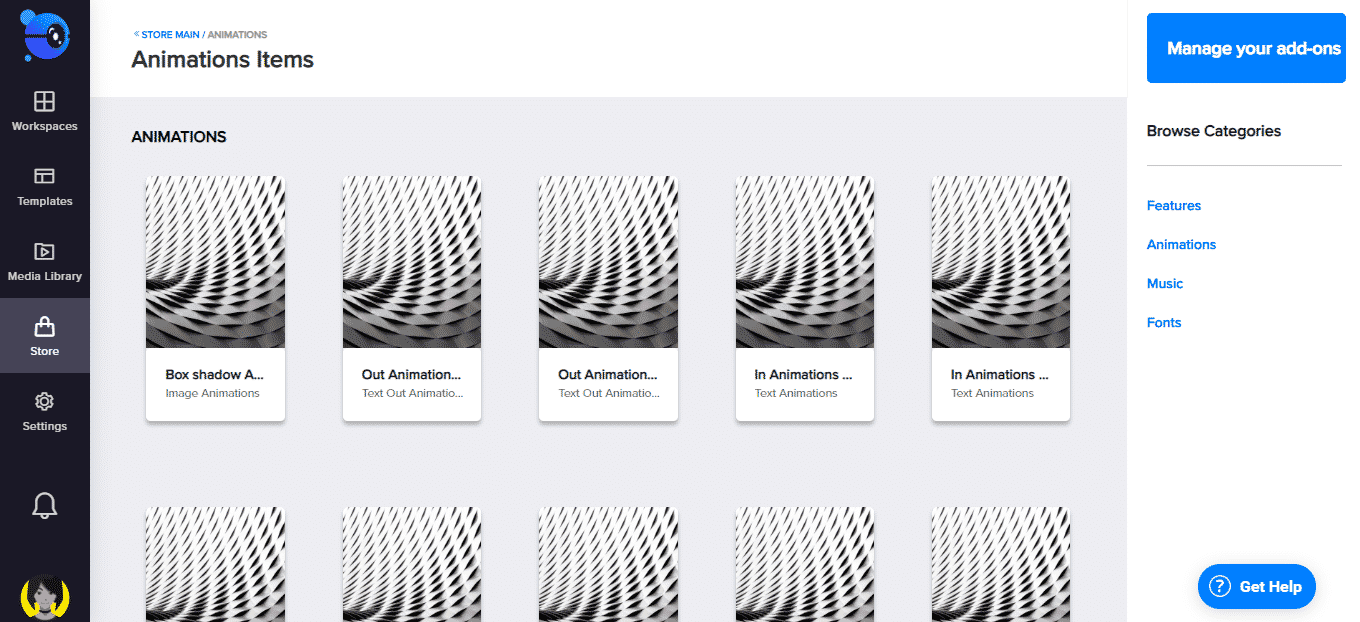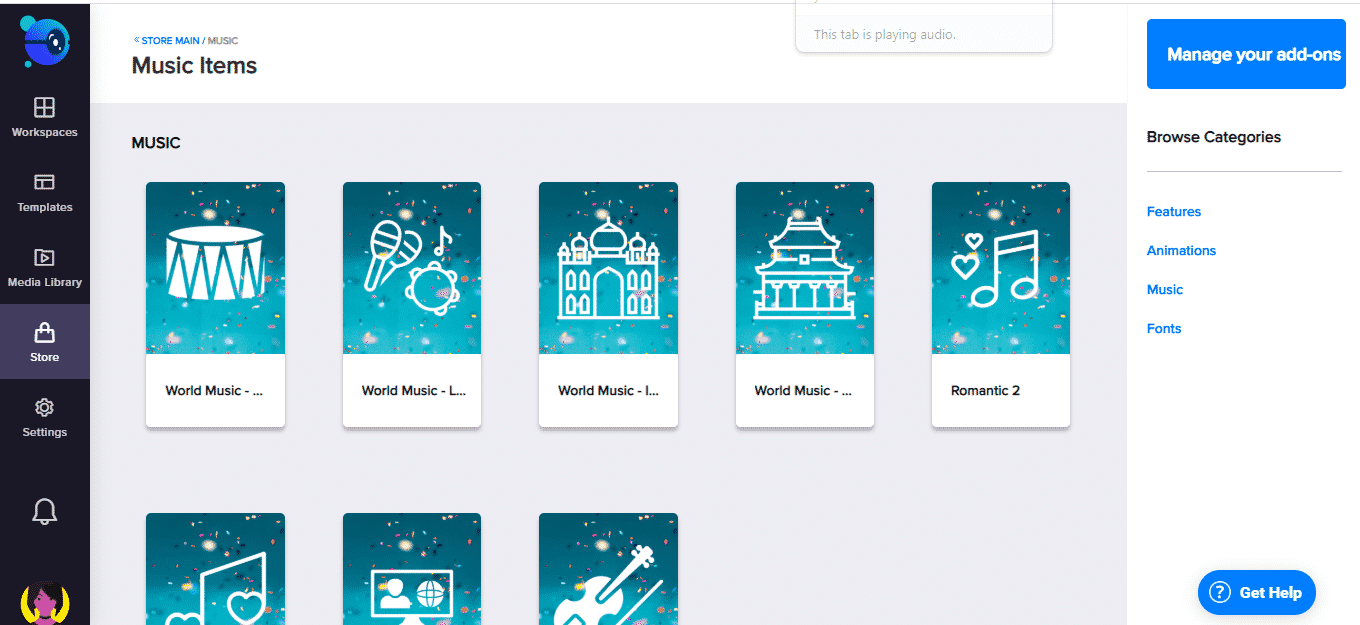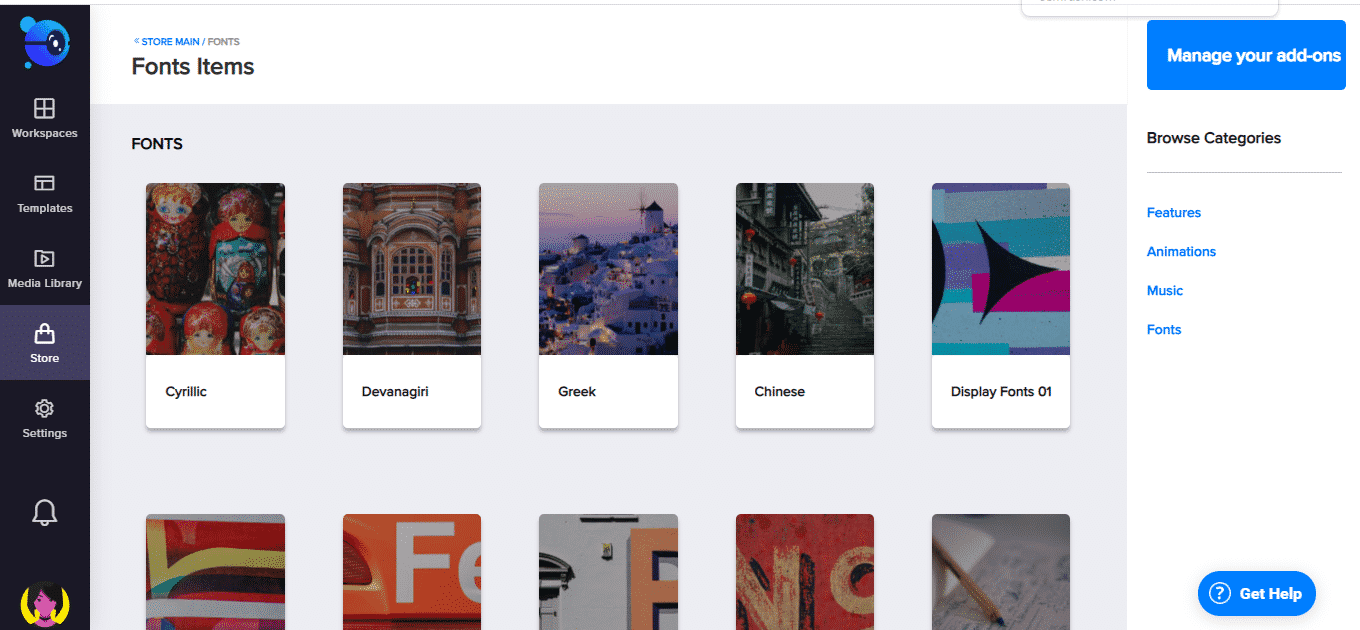 Publish
Once you are satisfied with the video you have created, it is time for you to save and export your Linkedln video to your profile