Do you know that 40% of worldwide internet users have bought products/goods online from E-commerce & Retail platforms? You must be aware of video consumption statistics from around the globe. What you need next is a foolproof video strategy that you can build and scale easily.
In this post, I'll be answering 2 questions:
1. What kind of videos should I make?
2. What are the best practices?
Here is a list of 32 KPIs for Ecommerce & Retail platforms by Shopify.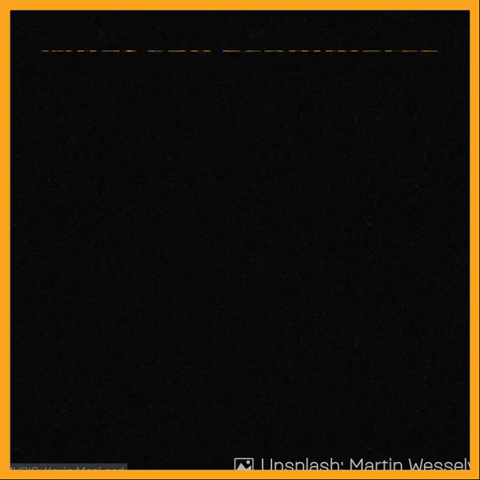 What kind of videos should I make?
1. Advertisements and Brand Videos
Many online platforms simply sell products, but what differentiates established ones from others and results them in an effective and high profit generating businesses is brand.
Girish Gupta from EmployWise, in his article on importance of building brands, mentions that products themselves need to serve as brand ambassadors. Think of Dominos, the well-known pizza chain, who is known for "Pizza delivery in 30 minutes" rather than just another pizza delivery outlet. The additional "30 minutes" is the brand element that Dominos has built over time.

2. Product Videos
Boost product sales by showing potential buyers a video of the product. Since Facebook has made it really easy to link your store to your official Facebook page, you can use product videos to convert visitors to buyers. An example:
3. Listicle Videos
Shoppers want regular updates of your most popular collections. You can capitalise on the video trend and show listicle videos of your collections to your existing and potential customers. Check out this example:
4. Announcement Videos
You can use videos to share announcements with exiting and potential customers. Posters and images work well, but you are more likely to create a greater impact by using videos to announce, say, the sale season or that new payment partner you just integrated with.
---
What are the best practices?
1. Advertisements and Brand Videos
If you have not fully engaged your audience after the first 30 seconds, you've likely lost 33% of viewers; and after one minute, 45% of viewers have stopped watching.
A first time visitor should be given a short, top level 'make them want to find out more' piece of content. You can publish these videos on social media, send them via email or even display them via TV networks and on Display Units at events or meet-ups.
Ecommerce & Retail advertisements (15-45 seconds)
A viewer will never click on your video ad for the first time if he is not aware of your brand. Seeing the length of your video in this range makes him hit the "Play" button confidently.
Ecommerce & Retail brand videos (30-59 seconds)
Get your viewer acquainted with your vision, values and the core of your brand. A great example would be a video which describes how you improved shipping and logistics to cater to your promise of a 72 hour delivery.
Make sure to include a CTA (Call-to-action) at the end of your video. It can prompt the user to visit your website to know more, or subscribe to a newsletter by submitting their email id.

2. Product Videos
Product videos can vary in length.
You can create short 10 second videos to put up on social media platforms like Twitter, Facebook, YouTube, Instagram and Quora. These videos should contain one image and caption per scene.

You should list out primary features and USPs (Unique Selling Points) of the product like easy payment flow or a guaranteed 72 hour delivery.
You can also add a CTA here prompting viewers to click on a "Know More" link which re-directs them to your web store
Product videos can also be 90-120s in length. You can show pick some features of your product and show them in this video. For example, you can describe how you use the finest leather for your motorbike gloves or the lightest and sturdiest material for your helmets.

These videos act as explainer videos and are generally viewed by users who are already aware of your brand and what you do.
You can use social media to share these videos.
These can also be included in emails and can be used for Lead Nurturing. Note that you can also show these videos on display units at brand outlets and public gatherings (like events and meet-ups).
3. Listicle Videos
These videos are used by most Ecommerce & Retail brands to showcase multiple products from the same category, or even multiple categories, at once.
Regular shoppers love to receive updates about new and latest collections. You can make listicle videos and send them via email or Facebook Messenger to your existing customers. Since they've shopped with you before, they trust your brand and are an easy target (high conversion rate). You can also show the same video on multiple display units at your brand outlets. This practice will improve the returning customer sales.
Listicle videos are also a wonderful way to show the reviews of your happiest customers. A testimonial/review video must have a video clip or an image of the customer along with a short sentence which highlights their experience with your brand. Make sure to use different colors to highlight the product and to capture your viewer's attention. An example:
You should put up these testimonials videos on your website/landing page. Testimonials are known to generate 62% more revenue, and you can used them for cross-selling and up-selling your products.
Note: Make sure to add a CTA as the last scene of your video and prompt users to visit your store and check the products out.
4. Announcement Videos
Most Ecommerce & Retail brand put up announcement videos on their upcoming landing pages. You can either host the video on the site or upload it to YouTube and embed the video. Performing the latter action can prove to be more successful in creating an awareness and spreading the word of your announcement.
You can also use these videos for internal announcements like new HR policies or for introducing new team members. Just make sure that the entire narration is in first-person to give a personal feel to the video. You can distribute these via email, slack groups, Facebook Messenger or any other medium you use for internal communication.
For internal uses, you can have a generic video clip/image that you can re-purpose for all videos. This can have the image of the HR Head addressing the announcement.
Make sure to visit Rocketium, where you can create all of the videos mentioned above.