A recent study by Forbes has shown that users spend a billion hours on YouTube watching videos every day. But were you aware that these hours can be monetized from your YouTube channel? How these billion hours can convert into a billion dollars is today's topic of discussion.
Here we are going to discuss some of the best ways of how to start a YouTube channel:
How to Start YouTube Channel
This is the very first step to make a living from YouTube. You simply need to log in through your Gmail account and follow a few basic steps-
Go to YouTube through your Gmail account
On the left corner, click on the bar adjacent to the YouTube logo
A drop-down menu will appear, where you need to click on 'My Channels'
A box with your name highlighted will appear with the heading "Set up your channel on YouTube" will appear
Key in your personal information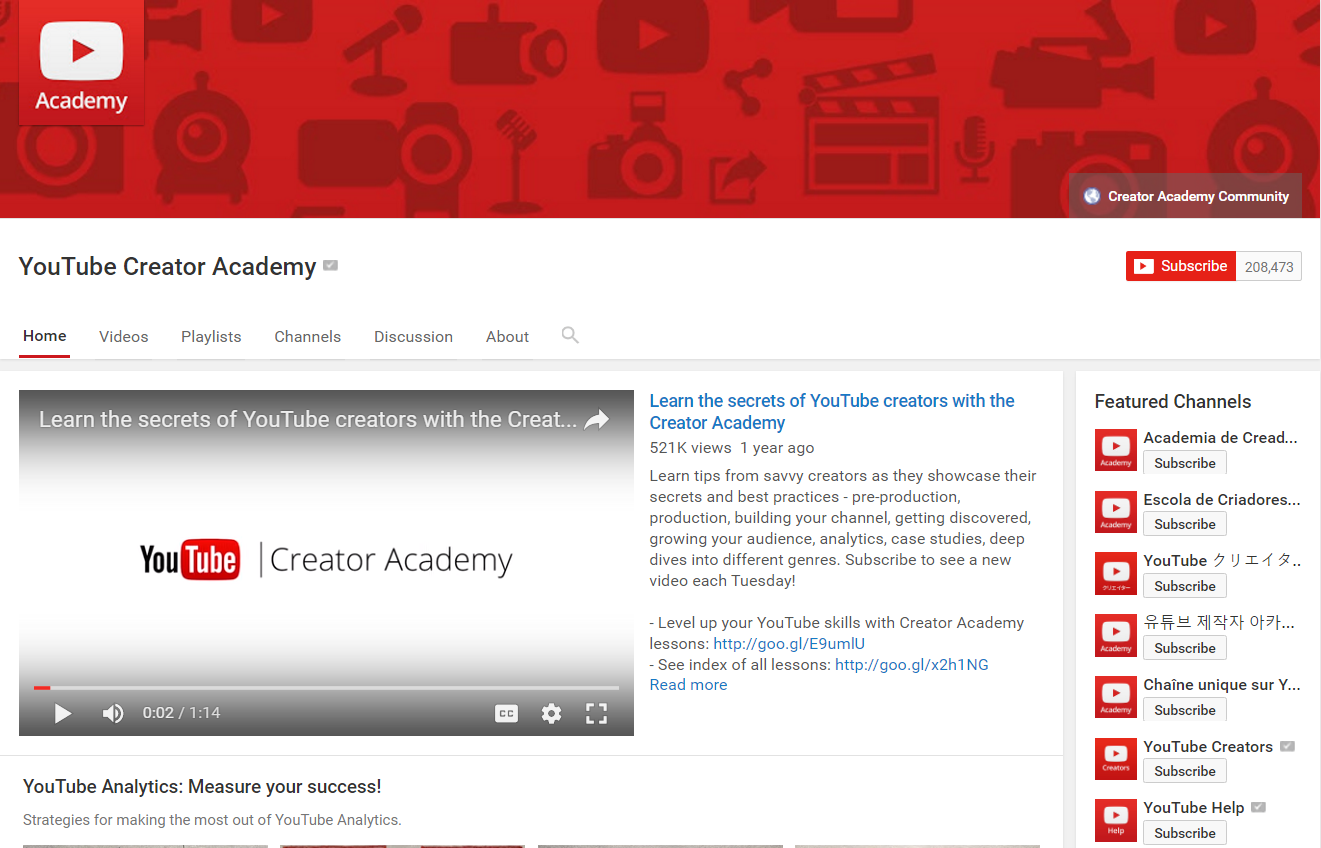 Find a suitable niche
Your YouTube niche will completely depend on what you are passionate about. It can be anything. Here are few examples that go viral real quick:
Singing
Teaching
Offering beauty and style tips
Sharing videos (funny or them doing cute stuff) of your pets
Storytelling
Sharing recipes of home-cooked food items
Interviewing people
Reviewing other videos
Recording inspirational videos

Develop innovative content strategy
You'll find no prescribed method to make something an overnight hit, though this is something YouTube aces at – making the smallest of events viral. And the rule of thumb is to ideate on your content. That is the only way to rule as a YouTuber like no one else.
Link your channel with Adsense
To take your YouTubing efforts to the next level, it is necessary to link your channel with Adsense. Here are a few simple steps to follow:
Log on to YouTube and click on My Channel
Click on the "Video Manager" button right below the search box on the top
On the navigation menu on the left side, click on "Channel"
Click on the "Enable" option right next to "Monetization"
Accept the Terms and Conditions
Monetization will be added under "Channel" and this will activate your YouTube partnership program
On clicking the "Monetisation" option, a pop-up will appear wherein you should click on "How will I be paid?"
Click on "Associate an AdSense account"
Use only the best tools for videos
Needless to say, you need a good smartphone recorder or a high-quality webcam to shoot your videos. Apart from that, following are the must-have tools for every YouTube channel owner:
Google Keyword Planner helps you filter out the best keywords for the most popular search queries on the internet. This eventually helps you to select your keywords wisely and attract potential audience.
You need a tool that you can use to compile all your recorded videos, add music to it, make use of text on top of videos, and add some animations or transitions.
Create thousands of videos for YouTube!
Use Rocketium's video API to make multiple YouTube videos automatically at scale. Easy and hassle-free integration in minutes
Using Evernote, you can assemble all the main points you wish to speak with minute detailing. This data can be accessed from any place, time and device.
4. Picture editing tool
Make use of popular image editing tools to make your pictures more engaging. Here is a list of free and paid online photo editor tools.
5. Social Media Campaign
Keen on starting a social media campaign? Buffer, the social sharing and scheduling application has you covered. You can schedule your social media campaigns even for a week and let Buffer take care of the rest.
This is a browser-based tool that makes adding annotations and cards to your videos simpler than ever. You can also run A/B tests for videos using TubeBuddy.
7. Analytics
Free analytics tools like Socialblade help optimize your YouTube traffic and identify the weak areas. It will also provide an idea of the best times to post something and gain maximum traction.
YouTube Video Marketing Tips and Make Money
Your promotional activities start with the content itself. Once you share your work in your known circle, they share it in their circles and it goes on. Soon you reach that stage where people wait for the completion and release of your upcoming works. YouTube sponsorships for small channels play a crucial role in all such promotional activities.
Here is the YouTube Video Marketing Strategy:
1. Social currency
To earn the much-needed social currency, share what you have created in your circle and network. Utilize every channel like e-mail, Facebook shares, tweets, LinkedIn and so on to make your content go viral.
2. SEO
Make use of the best SEO strategies and get listed on the top search results by your audience. SEO optimization will help you broaden your audience size.
3. Collaboration
You may collaborate with channels within your niche to cross-promote each other's work and rise to popularity.
4. Paid Advertisement
The paid promotion facilities of Facebook, YouTube or Twitter can be extensively leveraged to promote your YouTube videos. Once the initial stage of accumulating viewership is over, you may take things to the next level by opting for YouTube Ad campaigns, which are basically the paid YouTube promotions.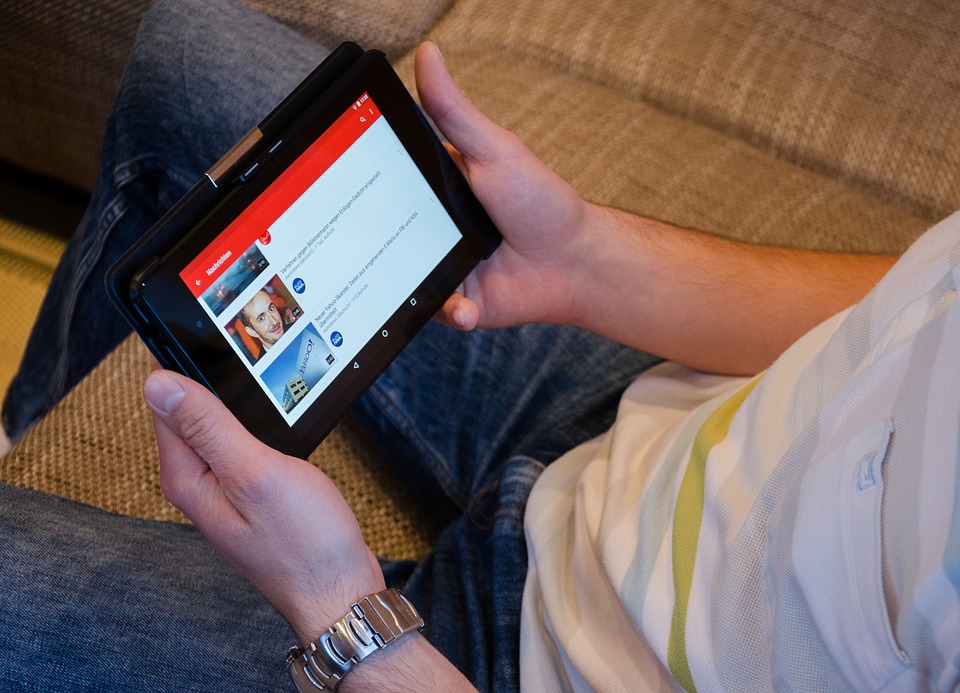 Monetize your YouTube videos
Ever wondered how much YouTubers make per view? It depends entirely on how well you monetize through advertising.
Listed below are some of the tried and tested techniques to earn money from YouTube:
1. Advertising
On linking your YouTube channel with AdSense you earn 55% of the total Ad revenue. So on an average, for 1000 views you make $1-2.
2. Affiliate marketing
You may approach any affiliate marketing agency in your niche and offer to link one of their products into your video description. From every conversion, you will receive a decent amount from this agency.
3. Direct promotion
This is popularly seen as a sponsorship for the smaller YouTube channels. The advertising company pays you a certain amount for explicitly describing their products in your videos.
4. Paid Videos
These can directly amass decent revenues if you are actually offering your viewers some valuable information in exchange for reasonable price.
5. Crowdsourcing
Websites like Wikipedia provide useful information to their audience in exchange for donation to run the websites. This is called crowdsourcing which can be one of the best ways to make money from your YouTube channel if utilized properly.
Hope these ideas stimulated your ideas of money making from YouTube. Start monetizing your YouTube efforts today!