Needless to say, COVID 19 has changed life & businesses forever. The priorities of people changed from good-to-have to essentials overnight. This has left the majority of the businesses on the brink of collapse.
However, this isn't a reason enough to lose hope. With proper planning & centralizing cash management to focus on efficiency, businesses can bounce back in no time.
Real estate business is one of the many businesses strongly impacted by COVID 19. With employees going remote, people holding tight onto cash with an uncertain future – Opportunities are thin. But, by adapting to the situation & digitizing the process to offer distinctive customer experience, real estate businesses can thrive despite the crisis.
The challenge
A steady flow of revenue.
The pressure to cut costs across all departments.
Maximize output with the existing resources.
How the creative ecosystem for real estate is impacted
Rocketium as a solution to address the creative challenges of real estate businesses at a fraction of the cost
Performance Marketing: To enable internal marketing teams with a tool to promote real estate business across multiple channels.
Product used – Campaign
Seller advertising: Empower partners & agents to create personalized listing ads in seconds to promote across the channels where their target audience reside.
Product used – Rocketium button
Website listing: Automate the creative generation process to auto-generate listing videos & publish them to website listing to maximise conversions.
Product used – Rocketium API
Additionally, we have also had an interesting use case where the client used our button product to collect testimonial videos on their web dashboard.
Products offered by Rocketium to aid real estate clients
Campaign
UI based creation equipped with form-based interface & semi-automated spreadsheet import.
Examples:
One of the largest real estate company in the U.K uses the Rocketium campaign interface to generate 1000's of display banner each month.
The design team of a brokerage firm is using the campaign interface to convert locality report to engaging videos.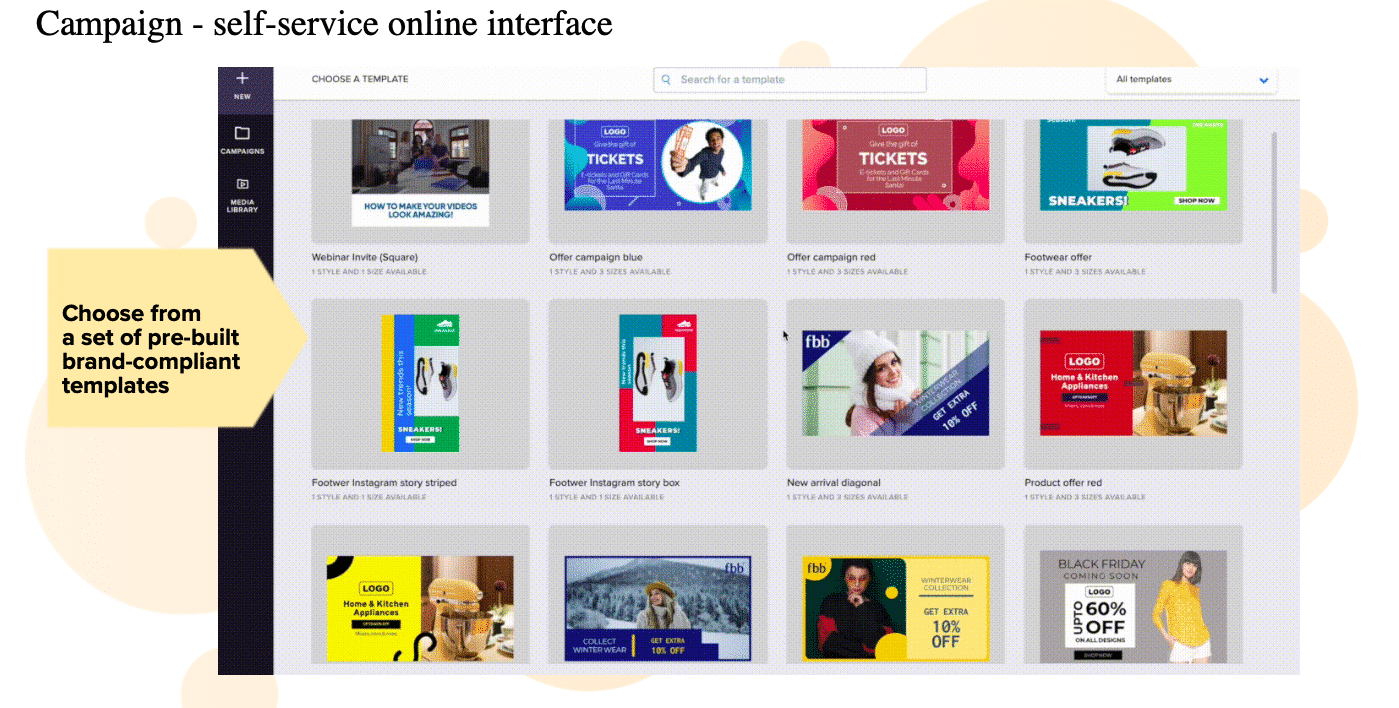 Button/White-label interface
The Rocketium editor is white-labelled & the interface is hosted within the customer platform
Examples:
A real estate agency is enabling agents to make personalized images & videos to send out to prospects.
A listing platform is enabling owners to make property listing videos for social sharing.
Additionally, we have also had an interesting use case where the client used our button product to collect testimonial videos on their web dashboard.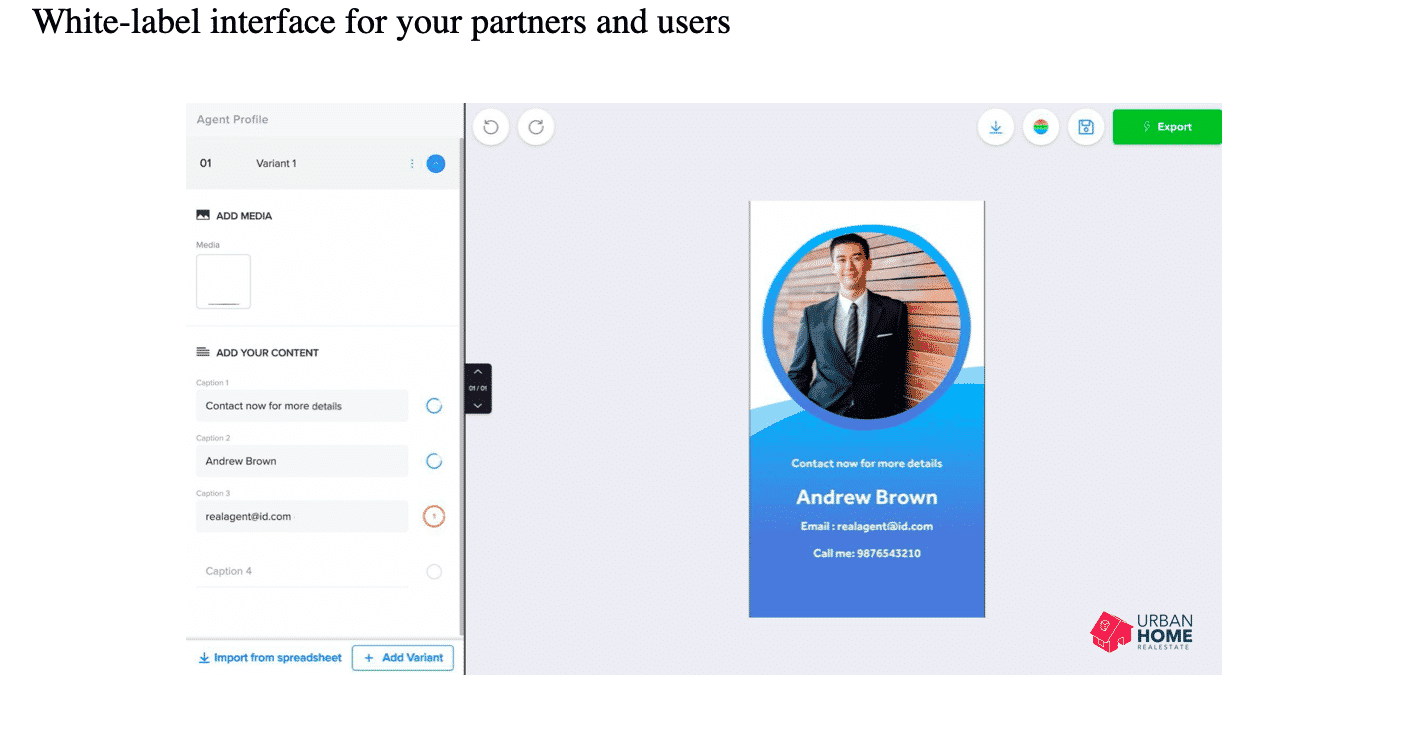 API
Programmatic generation of creatives by automating the creation of images & videos without manual intervention.
Examples:
One of the biggest property listing platforms programmatically creates property summary videos for premium listings on their platform.
Real-estate agency in the U.S is using this technology to automatically create personalized data-oriented banners.
Property listing marketplace automatically generates personalized seasonal greetings for their audience.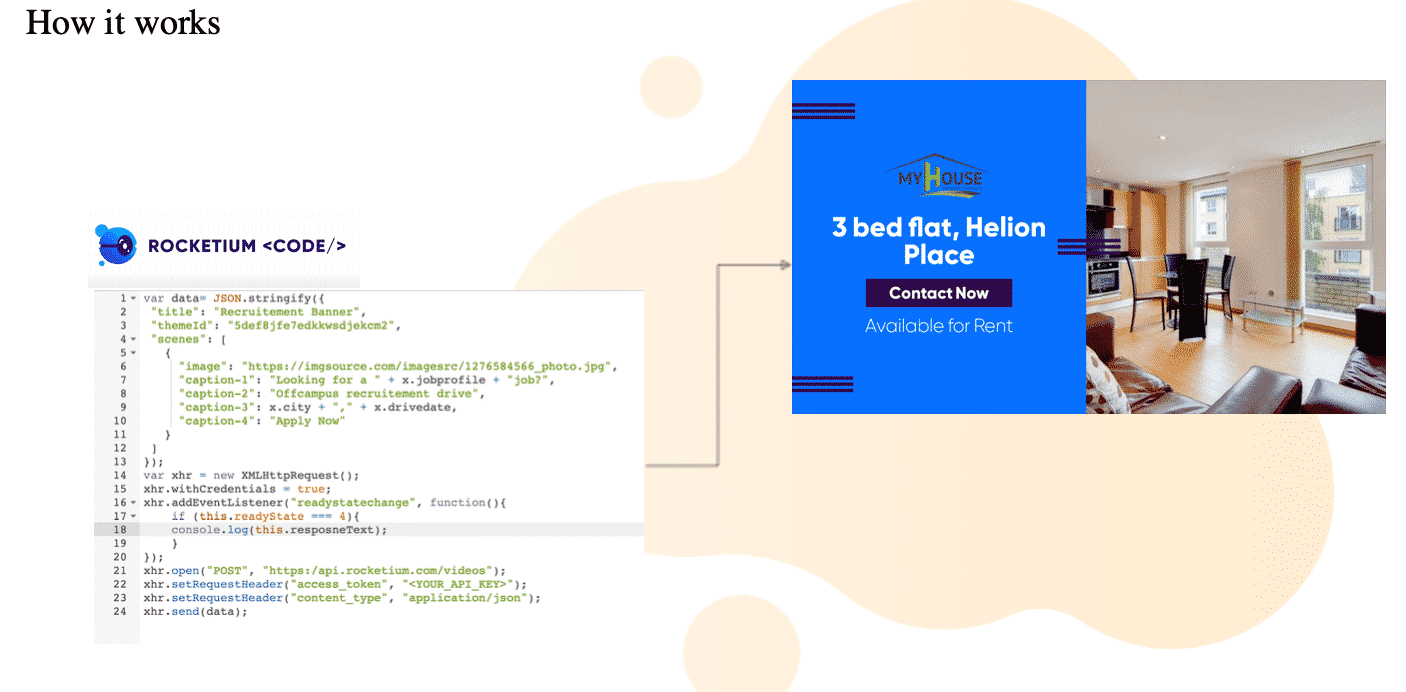 [Video Recap] How real estate businesses are adopting automation to cut creative costs
Or check out the Slideshare below
How real estate businesses are adopting automation to cut creative costs from Vineetha Shetty
Questions? Talk to our expert