You've probably come across video statistics that will persuade you to use video ads.
But perhaps you've never created facebook video ads before. You've heard that they work well, but you do not know how to make or use one. Luckily, you don't need any prerequisite knowledge to do any of this.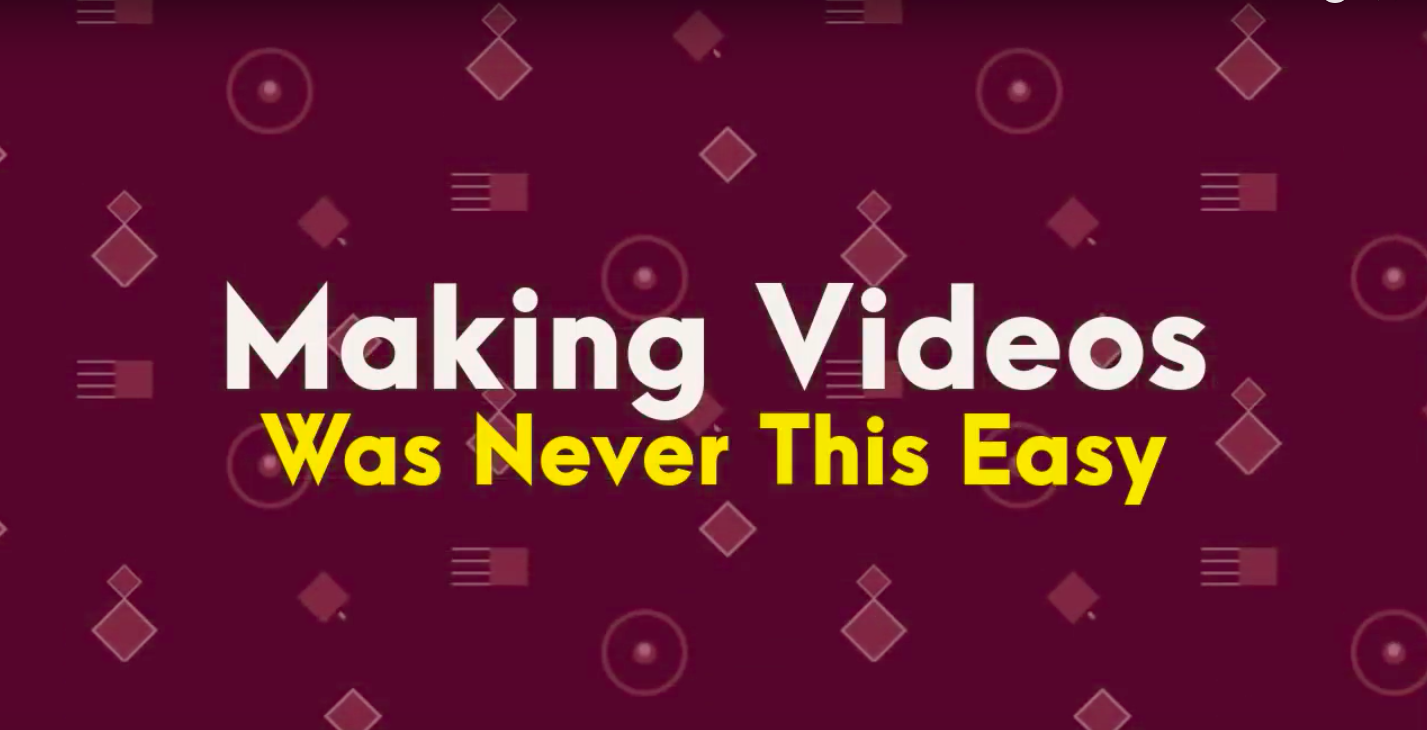 Why Rocketium?
Rocketium is an online video creation platform that allows you to make videos using text, images, video clips and voiceover.
The reason it stands out is that the amount of time you spend for video creation reduces when you use Rocketium. In a nutshell, to create a video you need to add content (text, image, video clips, voiceover), choose a theme (or build your own) and share it (on different social media platforms).
But that is just a quick overview of the entire process. There are many more features to use and tips to speed this process up. Let's discuss them here.
The latest updates allow you to link your Facebook video Ads Library to Rocketium so that you can share videos directly.
Facebook Video Ads
Take note of Facebook's recommended video specs before uploading (this ensures high quality viewer experience) A varying format could result in poor playback or black bars if your aspect ratio is off.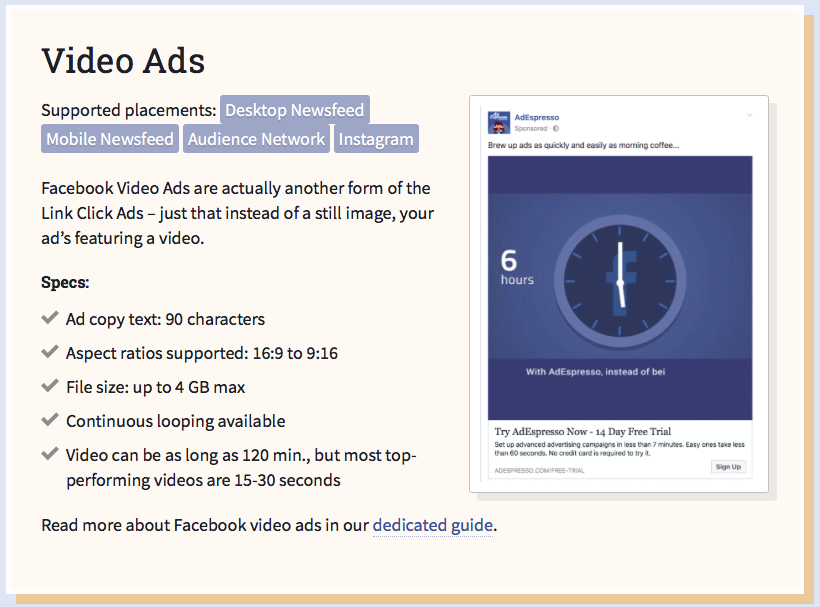 There are different types of Facebook video ads and the aspect ratios of each vary depending on their placement.
Here is a detailed guide to select the right Facebook Ad type for your business goals, by our friends over at Connect.io
Using Rocketium to create Facebook video ads
With that off the way, we can look at the process of creating videos with Rocketium.
Interface
Rocketium's editor is divided into 2 steps:
Add Content
Preview & Customize
Rocketium's dashboard lets you create & manage teams, copy & move videos from one team to another, share existing videos on social media, clone videos, and delete them. You can also upload your custom fonts and animated transitions from the dashboard.
Creating Facebook video ads in Rocketium
STEP 1: Signup for Rocketium (if you haven't already!)
You need to create a Rocketium account in order to create videos. Fortunately, its free!
Head over to Rocketium's home page. Click on the signup button and enter details. You can create an account using Google, Twitter and Facebook as well.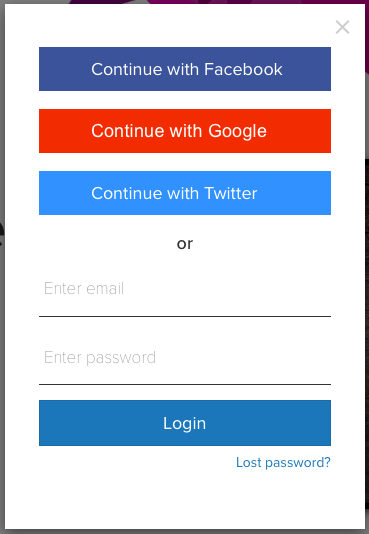 Once done you will be re-directed to the Rocketium Editor.
STEP 2: Add Content
This is your blank workspace. In this screen, you can add text, images or video clips, and voiceover. You can drag & drop files from your local storage (browse files on your desktop) or cloud storage (browse files on your Dropbox and Google drives). Multiple files can be imported at once.
If you run out of your own media, you can always depend on Rocketium's collection of copyright free media library – a collection of millions of images and videos clips from Pixabay, Pexels and Flickr.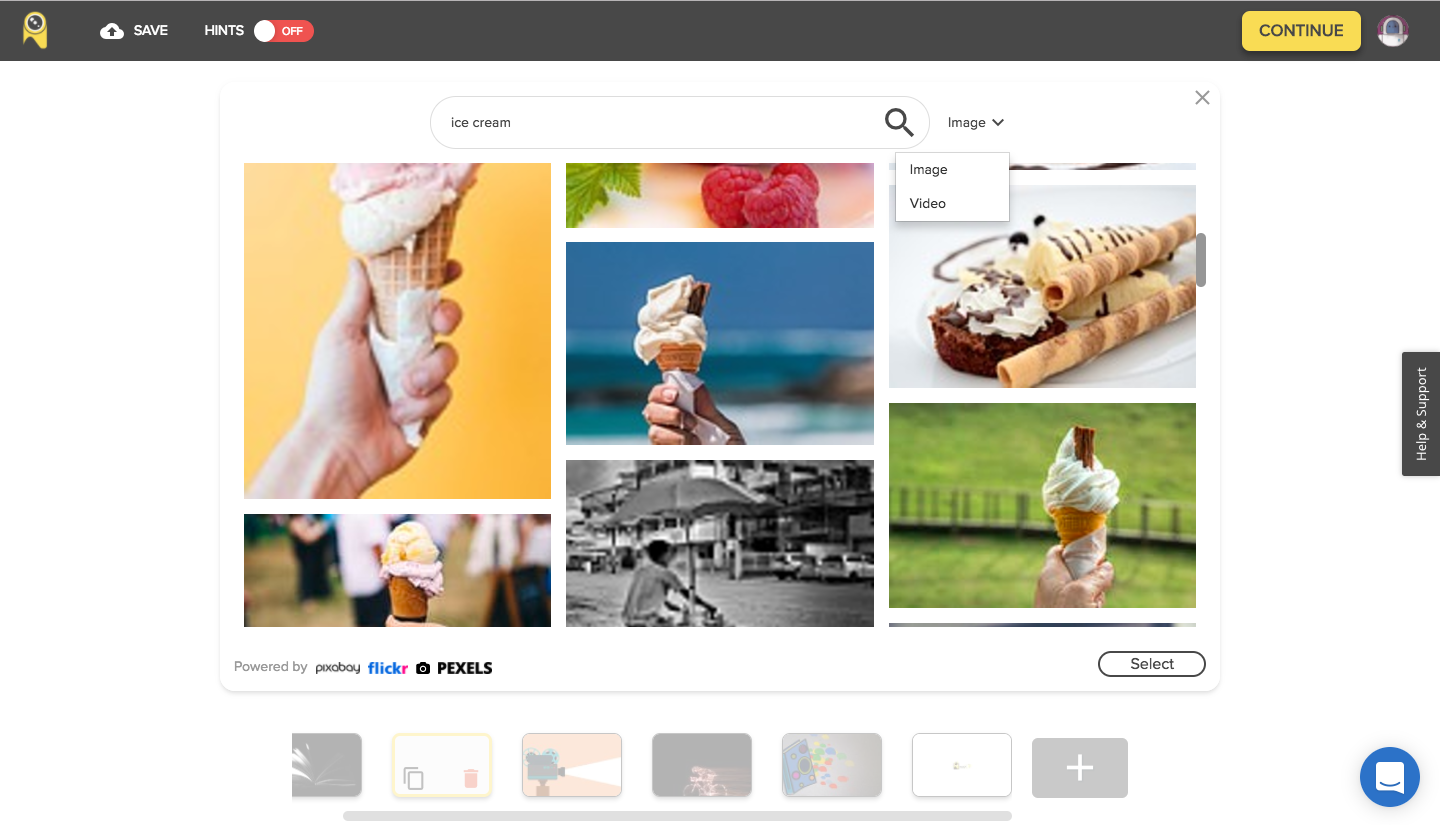 You can re-arrange the scenes by dragging them in the bottom carousel. Once you're done with the content, click on Continue.
NOTE: If you have long video clips, Rocketium's video editor trims it down into multiple smaller files and uploads them as different scenes. You have the option to select the duration of each.
STEP 3: Choose a theme
This screen allows you to preview and customise your video.
The first tab in the left panel is Themes. Here you will find a list of built-in themes, each for a different type of video.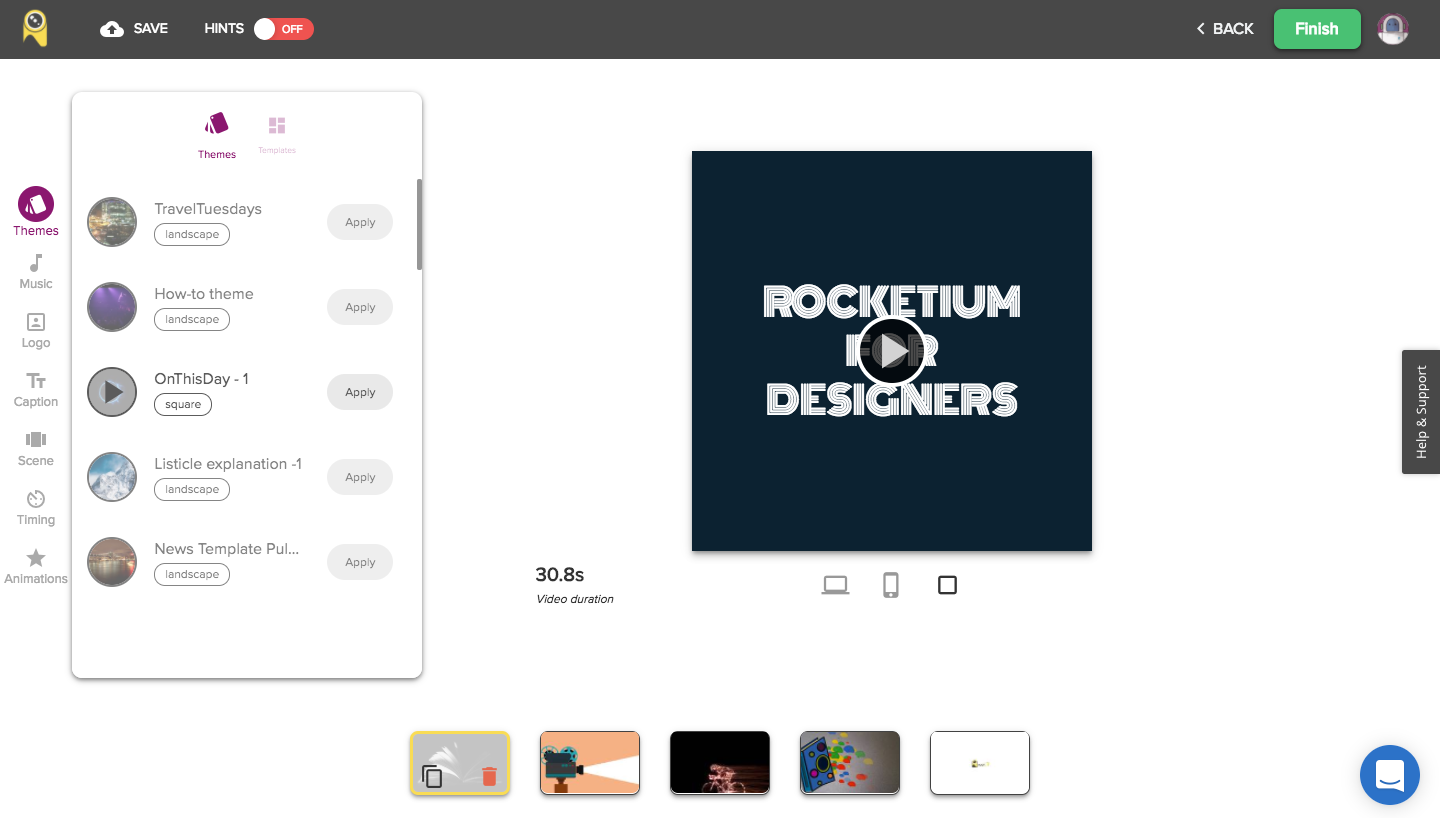 The Templates option here is a breakup of the theme in different scenes. You can apply the settings of individual scenes of the theme to the scenes of your video.
If the built-in themes require tweaking, you can use the other options in the left panel:
Music allows you to browse from Rocketium's collection of music tracks categorised by mood. You can also upload your own tracks.

Rocketium's music collection

Logo lets you upload you brand your video by uploading an image or a video clip.
Caption contains all settings related to text, like changing the colour, positions, font, size, animation and text styles of captions here.
Scene has settings related to the scene and media such as background colour and pattern of the scene. You can also adjust video controls (loop, mute, etc) here.
Timing lets you control the timing of the animations of the captions. You can set a delay and duration for each caption here.

Controlling the timing in Rocketium

Animations hosts a collection of animated transitions that you can add in between 2 scenes.
You can change the aspect ratio of your video by clicking on the three options present below the preview screen.
STEP 4: Publish
After you are satisfied by the content and the theme of your video ad, click on Publish. You can save the settings of this video and create your own Ad template.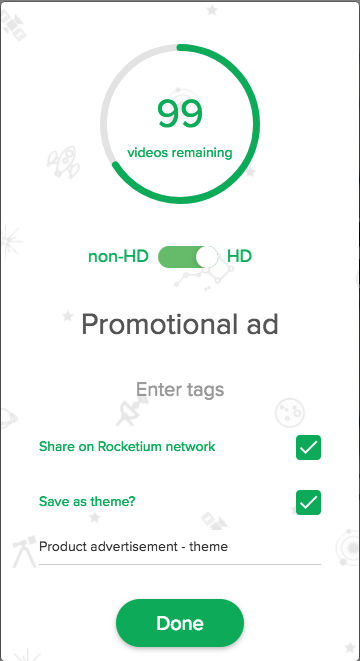 You will now be re-directed to the Rocketium dashboard.
STEP 5: Share to Facebook Ads Library
Here, click on the Share icon. In the pop-up that opens, click on Facebook.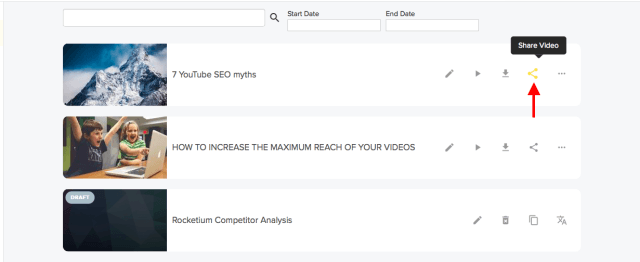 Select Ad library and connect your Facebook account to Rocketium. Give a title to your video and add some description.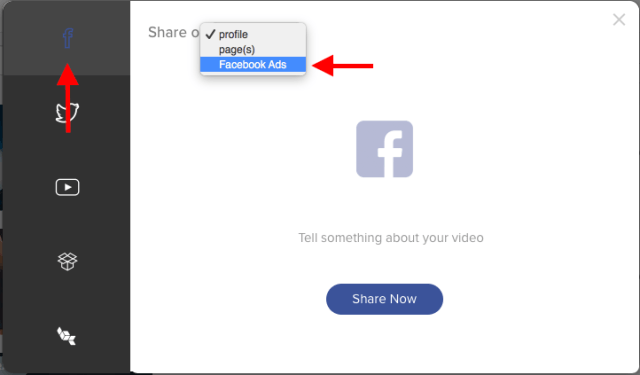 Click on Share Video and your video will be added to your Facebook Ad library.
STEP 6: Find your video in Facebook Ads library
Go to https://www.facebook.com/ads/manager/account/.
Select a Marketing objective (Awareness, Consideration or Conversion). Click on Ad in the left panel and choose Single Video as your ad format.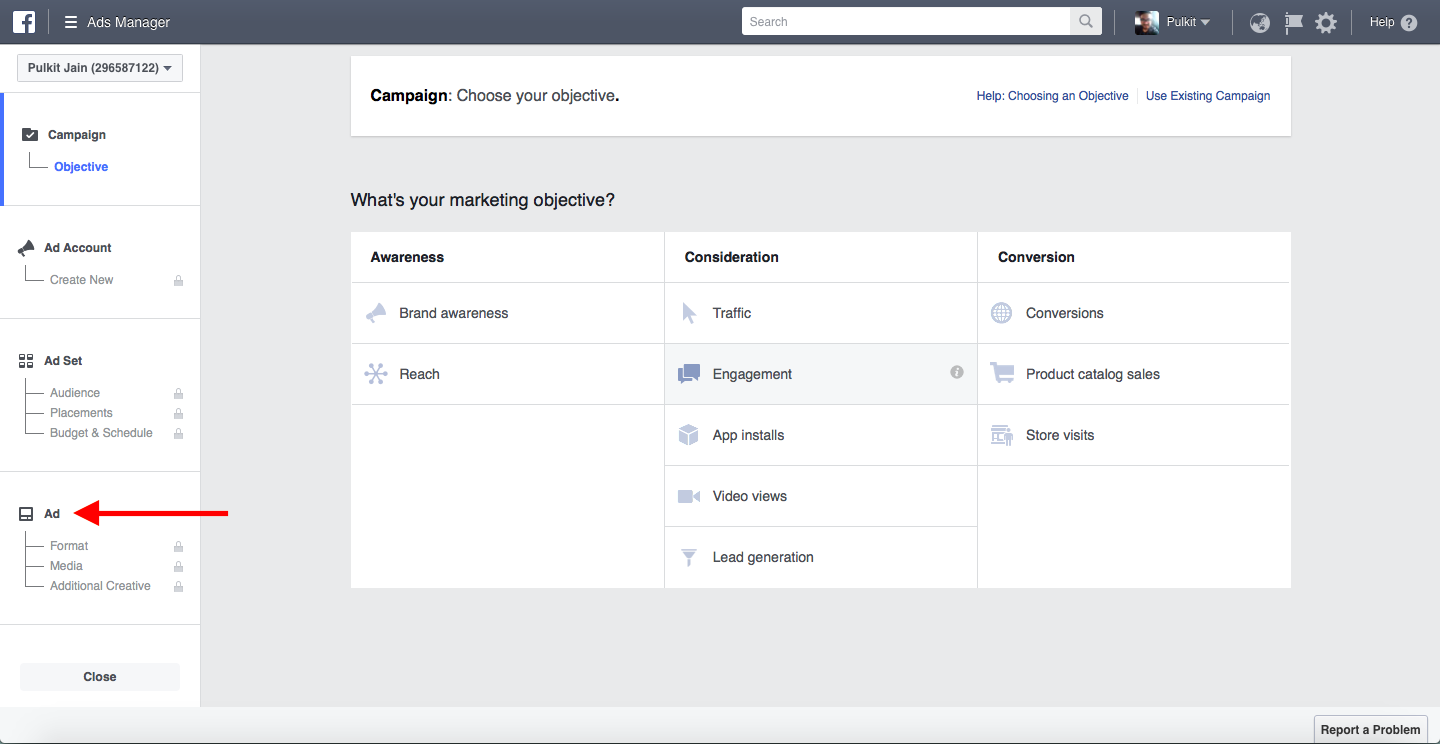 Scroll down (just a bit!) and click on Browse Library. You will find your Rocketium video here.